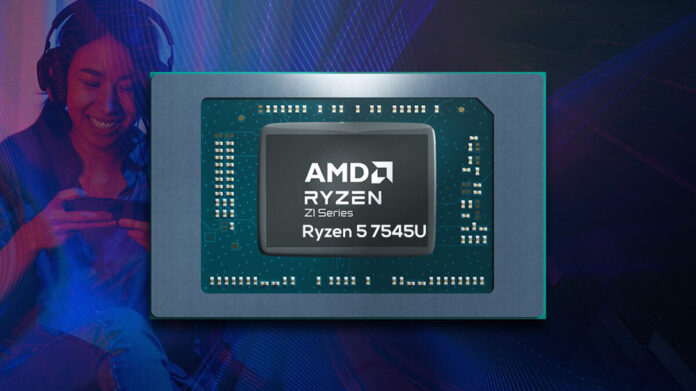 Announced in May this year, AMD's efforts for getting silicon into thin-and-light laptops takes the form of Ryzen 7040U Series 'Phoenix' APUs. Built to scale between 15-30W, four models were announced – 7840U, 7640U, 7540U, and 7440U – with each carrying a collection of Zen 4 cores and RDNA 3 graphics.
Understanding the longer refresh cycles on laptops, market uptake of these energy-efficient chips has been slow. In fact, we've yet to see a laptop equipped with 7540U and 7440U, and this state of affairs presents opportunity. AMD is pausing for thought and rearchitecting the stack in an interesting way. You see, pulling in expertise from the server and handheld worlds, AMD brings space- and power-optimised Zen 4c processors out to play for laptops.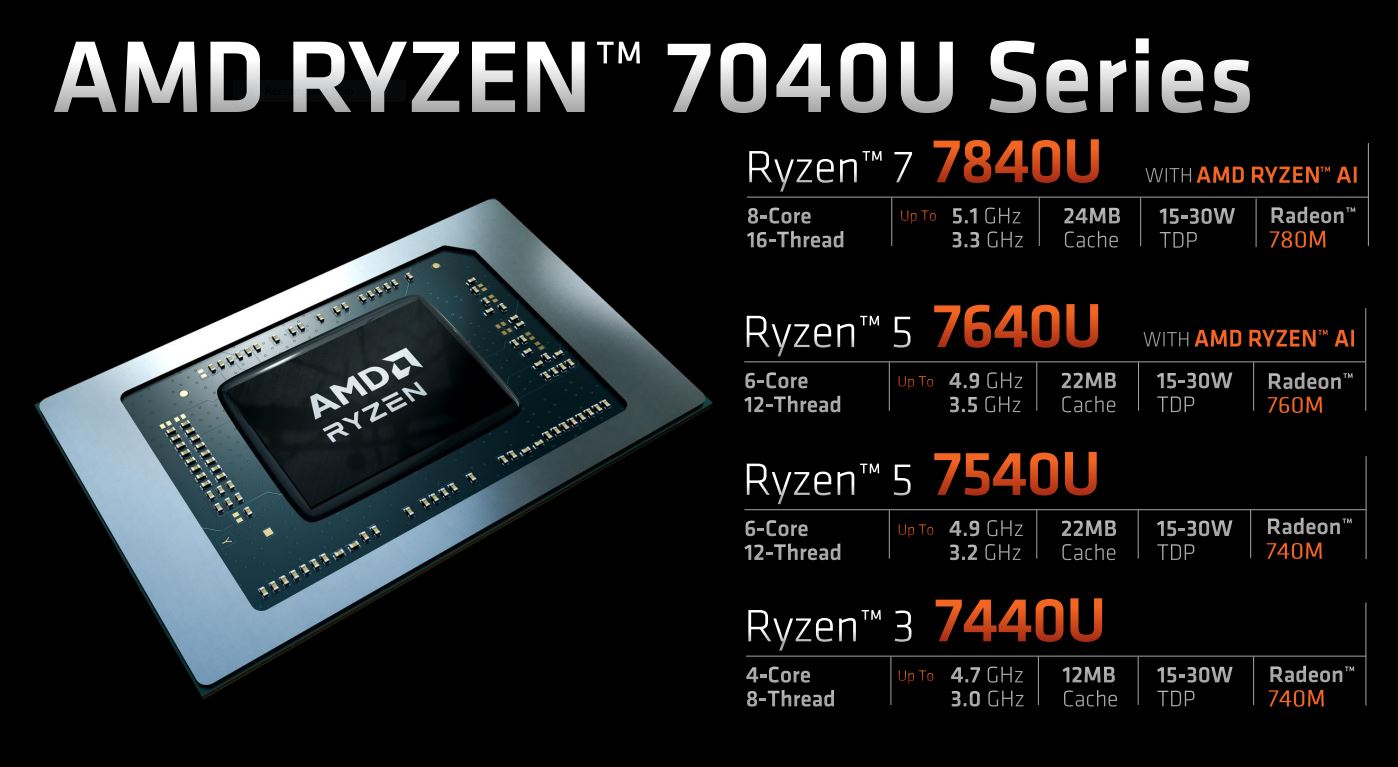 Before we get into the meat and bones, as a recap, this is the original Ryzen 7040U Series release schedule as provided by AMD. The bottom two processors both share a 6C12T Zen 4 design linked up to entry-level RDNA 3 graphics. All standard stuff.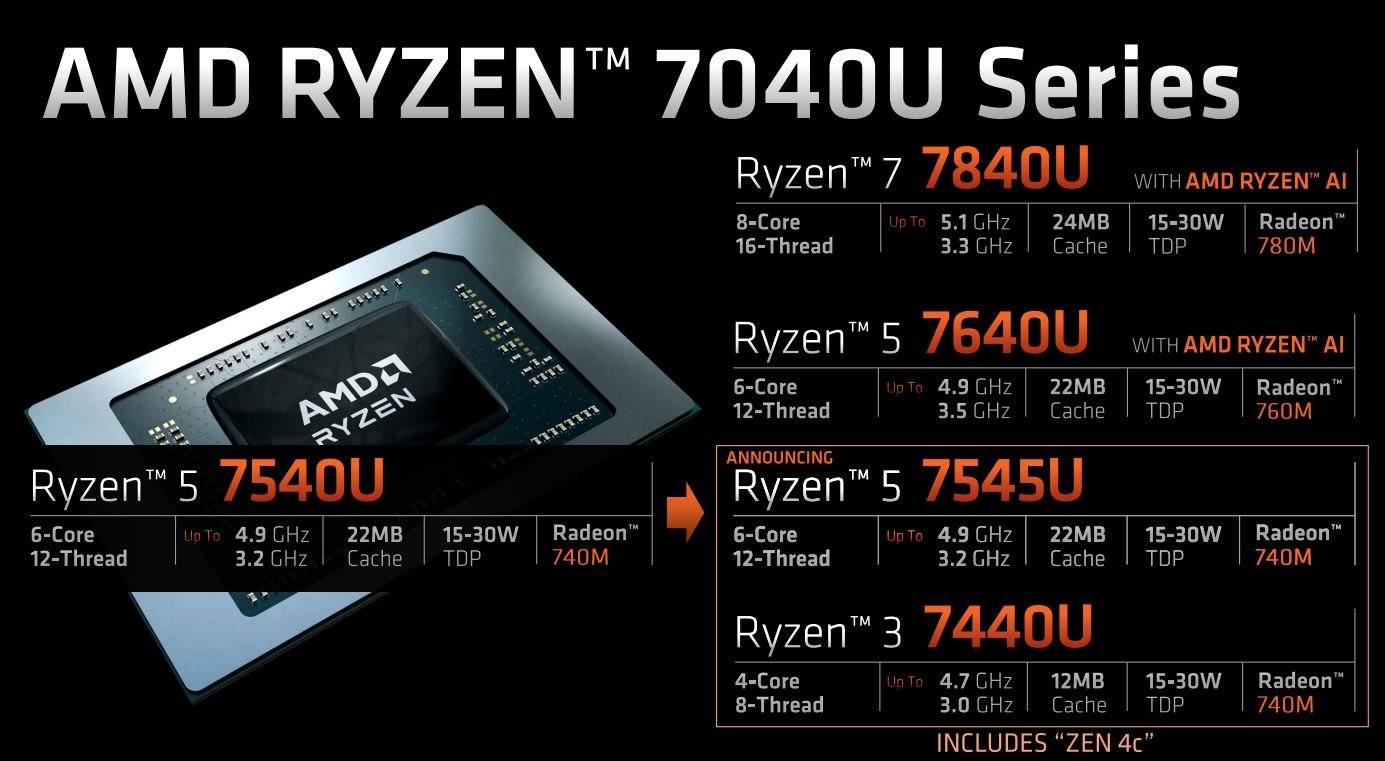 Here's the portfolio as of today. The change is subtle yet significant. Purely Zen 4-based 7540U and 7440U are shown the door and replaced by new processors carrying a combination of Zen 4 and Zen 4c. Known as Phoenix 2 and already present in the Z1 processor powering the Asus ROG Ally handheld, for example, AMD's Frankenstein chips continue to use the same frequency specifications as before.
Appreciating differences is important. Zen 4c is a slightly stripped-down version of regular Zen 4 that is 35 per cent smaller on a core-to-core basis. The obvious change rests with halving the L3 cache per core, but that in itself is not enough to reduce Zen 4c's footprint by the required degree.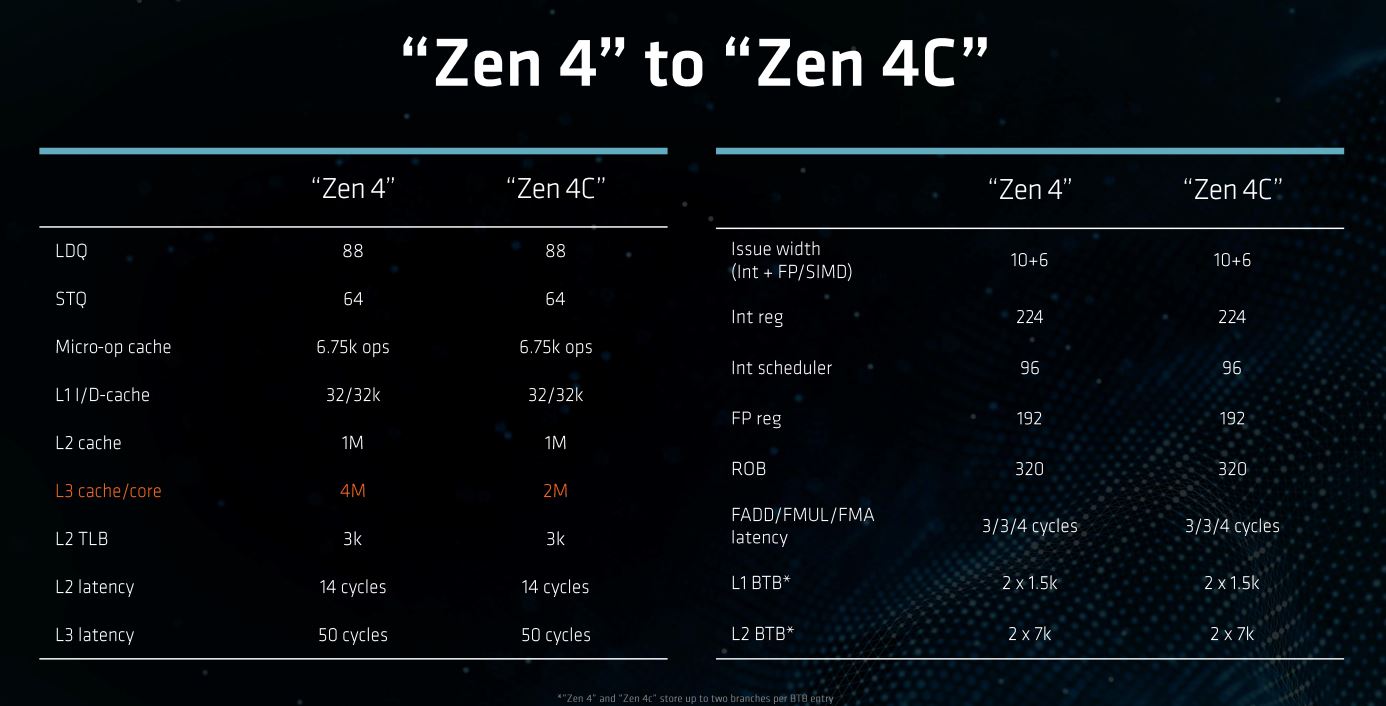 AMD relaxes Zen 4c frequencies that enables the removal of some timing-related and buffering silicon. Furthermore, Zen 4c saves further precious die space by using denser and not so rapid SRAM. It's a trade-off worth investing in when cost and power are paramount, and laptops processors fit into this arc nicely.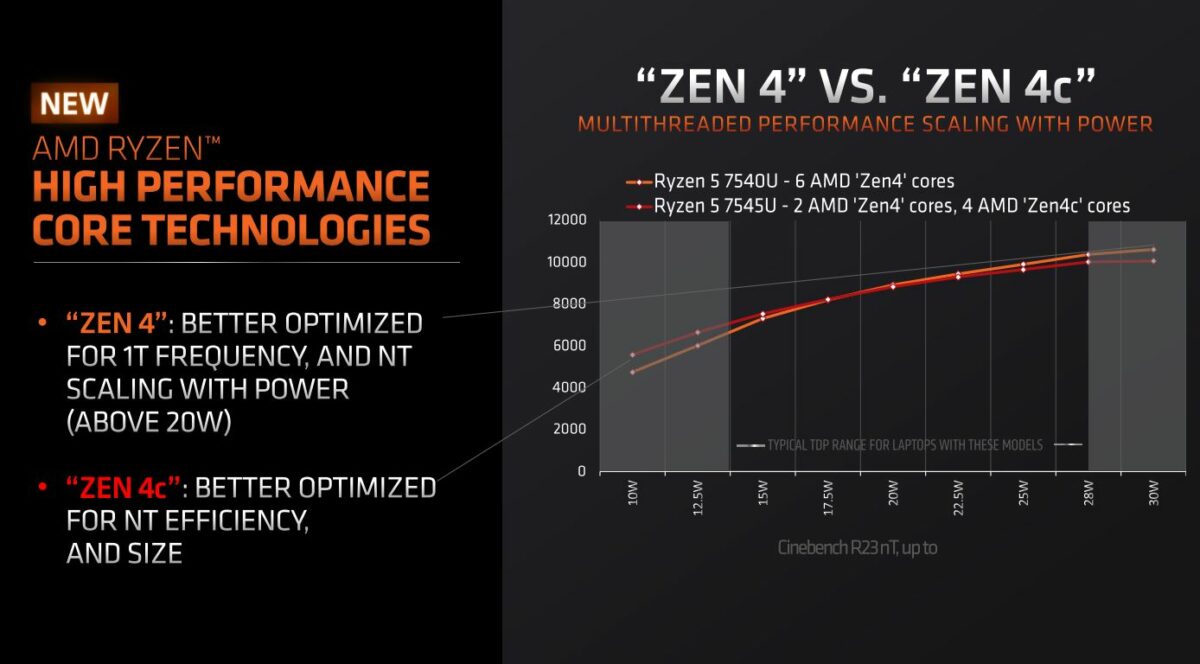 Coming back to today, Ryzen 5 7540U is shunted aside and effectively replaced by Ryzen 5 7545U, which is a chip composed of two regular Zen 4 cores and four new, space-optimised Zen 4c – a Z1 clone, if you will, right down to employing a four-cluster Radeon 740M GPU.
AMD reckons replacing four of the Zen 4 cores with Zen 4c ought to lead to a near-identical user experience. There is, in fact, a performance increase at the lower end of the spectrum, due to heightened efficiency. At around 10W, the delta appears to be large in favour of the new design, though the converse is true when at maximum power.
The salient truth is AMD's replaced the two Ryzen 5 7040U processors with new, cheaper Z1-like Phoenix 2 models that are more economical to produce. Great for low loads common on ultraportable laptops, it's a wise move all round.