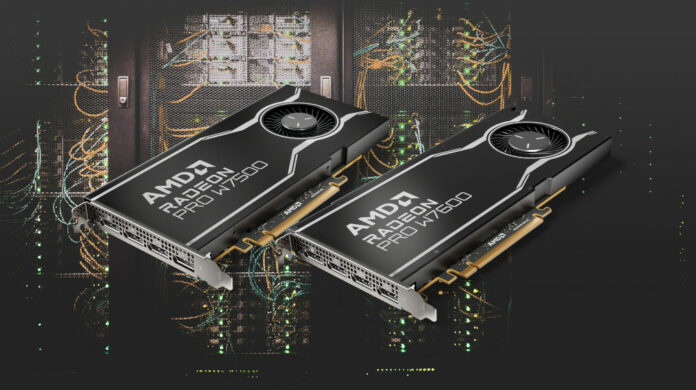 AMD has announced two Radeon Pro W7000 cards featuring Navi 33 GPUs and 8GB of GDDR6 memory alongside professional-grade drivers.
Those looking for affordable RDNA 3-based workstation graphics cards now have two new choices, with W7600 offering a third of top-dog W7900's compute power while coming at a sixth of its price. There's also the W7500 for cheaper access to certified drivers. Neither card sits among the best graphics cards for gaming, but that's not what the professional series is about.
AMD adds that its Pro series offer optimisations for AEC, D&M, and M&E workflows for 3D modelling, animation, rendering, video editing, and general multitasking. There's also double the performance compared to last-gen RDNA 2 architecture. Obviously, one of the most important parts of any professional card is optimised drivers certified for work applications to ensure continued operation in demanding 24/7 environments.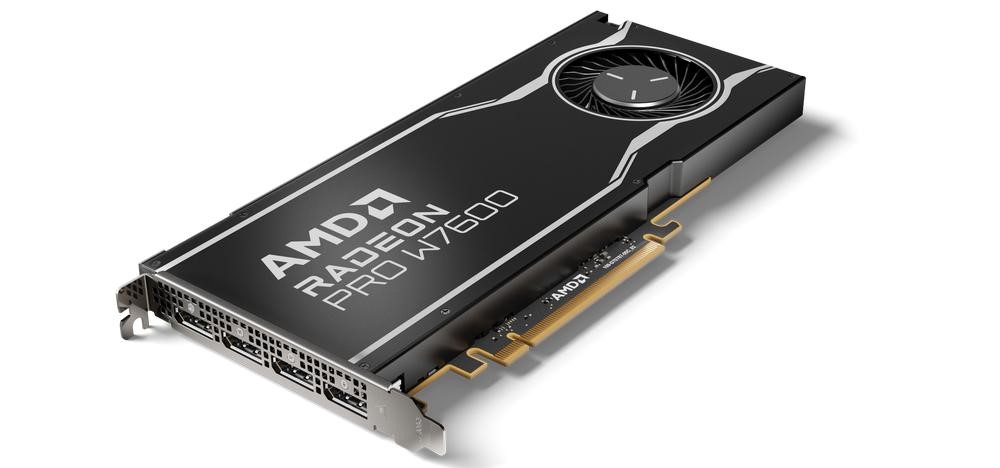 Though AMD didn't share many details about these chips, recent spec leaks (shared by VideoCardz) indicate W7600 will feature a full Navi 33 GPU with 32 RDNA 3 Compute Units and 64 AI accelerators clocked at 2.5GHz, delivering 20 teraflops of performance. The card's packed with 8GB of 18Gbps GDDR6 memory running on a 128-bit bus. Power, meanwhile, is set at 130W, fed via a single 6-pin connector. For reference, this is the same usage as last-gen W6600, but with now double the FP32 performance.
The smaller W7500, on the other hand, uses a slightly cut-down version of said GPU, including 28 Compute Units and 56 AI accelerators clocked at 1.7GHz, which translates into 12 teraflops of single-precision FP32. Once more, there's 8GB of GDDR6, though this time running at only 11Gbps. Total board power is set to 70W, meaning that no additional power connectors are needed.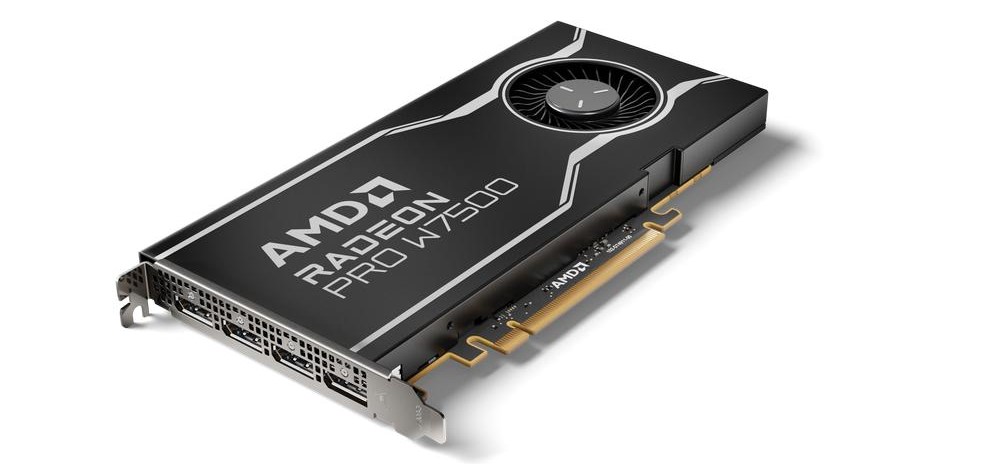 Both cards are single-slot affairs rocking four DisplayPort 2.1 outputs with 12-bit HDR and over 68-billion colour support, though W7600 comes with a slightly larger cooling system due to its higher power consumption.
AMD's Radeon Pro W7600 and W7500 will be available from retailers in Q3 2023 for $599 and $429, respectively, with product availability in OEM workstations and SI systems expected later this year.