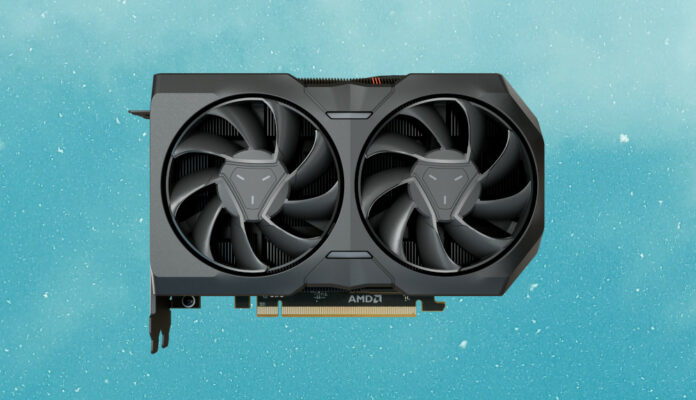 AMD's answer to the RTX 4060 is the upcoming Radeon RX 7600. We now have more information regarding its GPU frequency and memory configuration after a GPU-Z screenshot was leaked.
Received by our colleagues at VideoCardz, the picture confirmed all the previously rumoured characteristics while filling in the unknown bits.
To recap, Radeon RX 7600 cards feature a Navi 33 XL GPU carrying 32 Compute Units home to 2048 Streaming Processors clocked at 1,720MHz base, 2,250MHz game, and 2,655MHz boost frequencies, and fabricated using a 6nm process. VideoCardz has been informed that in real-world scenarios the GPU clock reaches up to 2,850MHz.
Note that this GPU physically differs from its Navi 31 sibling, since it's said to be using a monolithic die instead of the GCD-plus-MCD chiplet design found in the high-performance RX 7900 XT and RX 7900 XTX cards.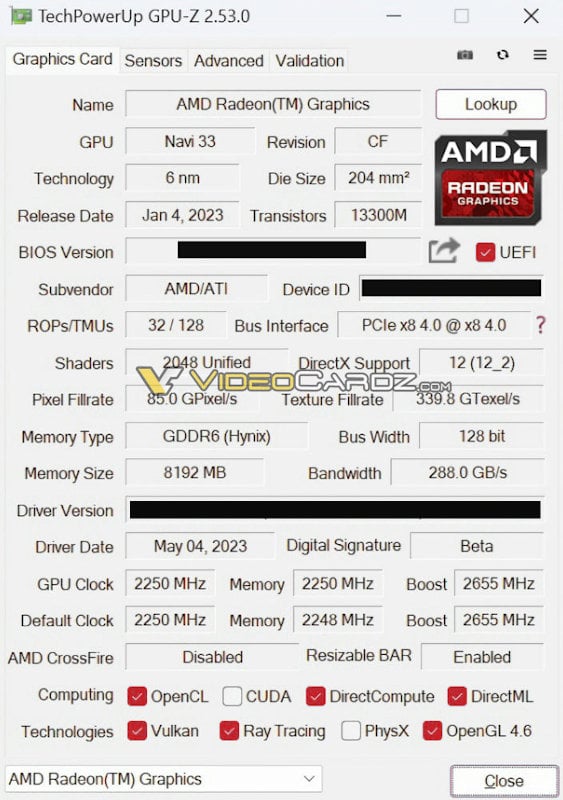 The GPU is coupled with a small but acceptable 8GB of 18Gbps GDDR6 memory that offers 288GB/s of bandwidth, capable of handling any game assets as long as the resolution isn't too high. 1920×1080 is probably the target here, so high-quality ray tracing is likely out of the question. Finally, there's a PCIe 4.0 x8 interface like Nvidia's x60 Series cards.
No word yet on power consumption as GPU-Z doesn't show that metric, at least not in the screenshotted section and not if the card is idling.
Now, all that is left to know is pricing, which should be revealed on May 24. But with the Green Team bringing the fight to the $300 tier, AMD will have a hard time asking for more. Budget shoppers rejoice.