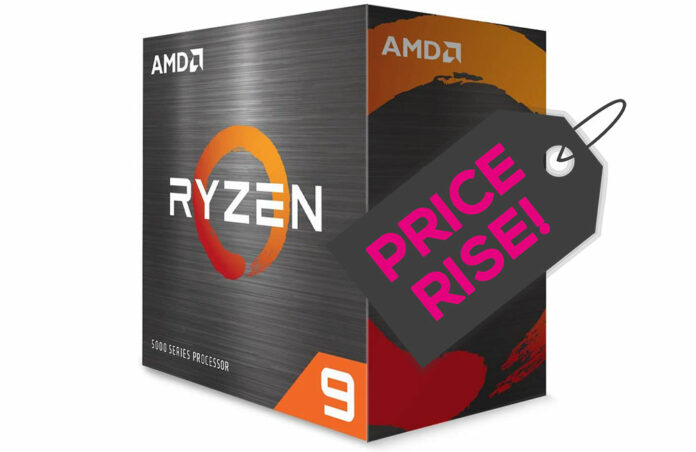 The good run of Ryzen 5000 Series bargains appears to have come to an abrupt end. On the eve of AMD's Ryzen 7000 Series launch, retail listings for top-end parts from the previous generation have seen pricing soar to levels not seen since the height of chip shortages.
Perusing the retail shelves of various retailers reveals stark contrast to bargains that were available as recently as this past weekend. The 12-core Ryzen 9 5900X, for example, was readily available at £375 but is now fetching £599 at Overclockers UK and £591 at Ebuyer. Similarly, Ryzen 9 5950X, recently obtainable at around the £500 mark, now sits at £800 and £831 at the aforementioned retailers, respectively.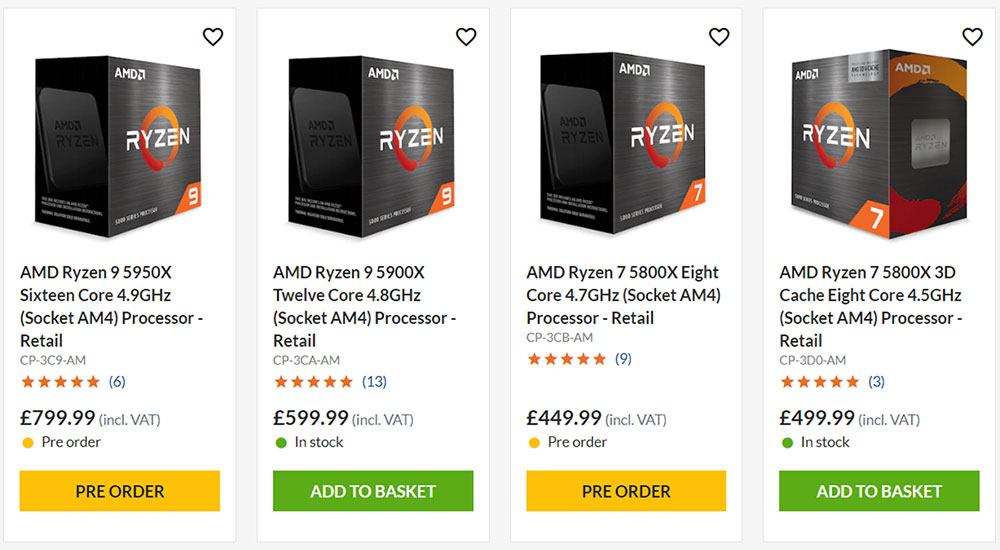 Both chips no longer appear available from Amazon, though the Ryzen 7 5800X is still listed at £299 at the time or writing.
Why the sudden shift? With Ryzen 7000 Series CPUs launching later today, AMD evidently doesn't want low-cost parts from the previous generation stealing any of the limelight. Ryzen 9 5900X, in particularly, would have posed a large problem to Ryzen 7 7700X by offering more cores for less. The latest shift in pricing eliminates any such threat.