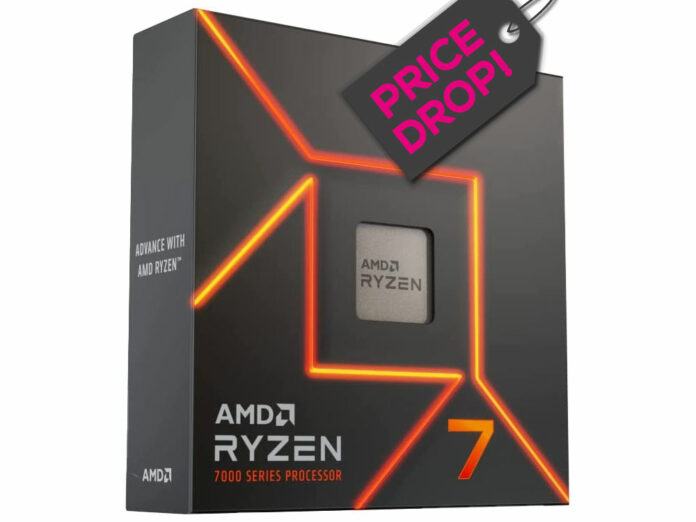 AMD Ryzen 7 7700X
---
"AMD Ryzen 7 7700X is a dominant gaming desktop processor that comes with 8 CPU cores, 16 threads, and a max boost clock speed of up to 5.4GHz."
We earn a commission if you make a purchase, at no additional cost to you.
AMD's latest-generation Ryzen processors offer plenty of incentive through heightened performance and a forward-looking platform, but nothing quite brings out the punters like a good ol' fashioned price cut.
Facing stern competition from Intel Raptor Lake, the latest crop of Zen 4 CPUs have been repositioned quickly after launch. Following a drastic reduction in pricing last month, certain SKUs have continued that downward trajectory. Specifically, the excellent eight-core, 16-thread AMD Ryzen 7 7700X has dipped below the £330 mark for the first time.
An awesome chip, of that there's no doubt, yet competition remains fierce on practically every avenue. Intel's exceptional Core i5-13600K is staying one step ahead at a convenient, lower price of £320, and AMD's previous-generation parts also pose a threat. Eight-core, 16-thread Ryzen 7 5800X might not be as speedy as the latest generation, yet it remains a terrific CPU with the advantage of slot-in upgrades on a wide range of existing boards.
Decisions, decisions, but one thing's for sure: it's a great time to be in the market for a new processor.