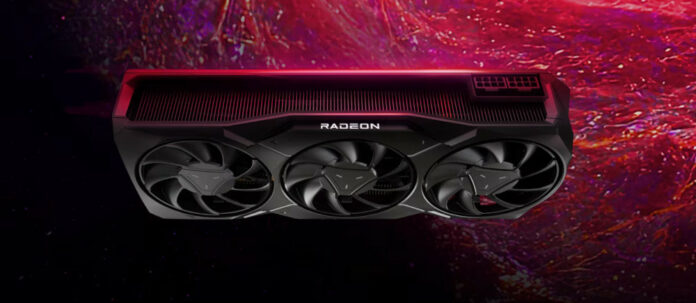 AMD's elusive Radeon RX 7900 GRE has been spotted at a German retailer as part of multiple pre-built PCs starting from €999.
While we expected this graphics card model to be a China-only affair, retailers in other regions appear to have snagged some stock. One of these is German store MemoryPC, who offers the RX 7900 GRE in at least six configurations. Unfortunately, the card in question isn't available as a standalone product.
The cheapest bundle comprises Asus Prime B450M motherboard, Ryzen 5 5600 CPU, 2x8GB of DDR4-3200 memory, Adata Legend 710 1TB SSD, SQ chassis, and an SQ-White 700W 80Plus PSU, for €999.
Knowing that the RX 7900 GRE official MSRP is $649 excluding tax, the price is fair as the rest of the setup should cost at least €450; that's €130 for the motherboard, €150 CPU, €40 memory, €50 SSD, plus maybe €80 for the PSU and chassis.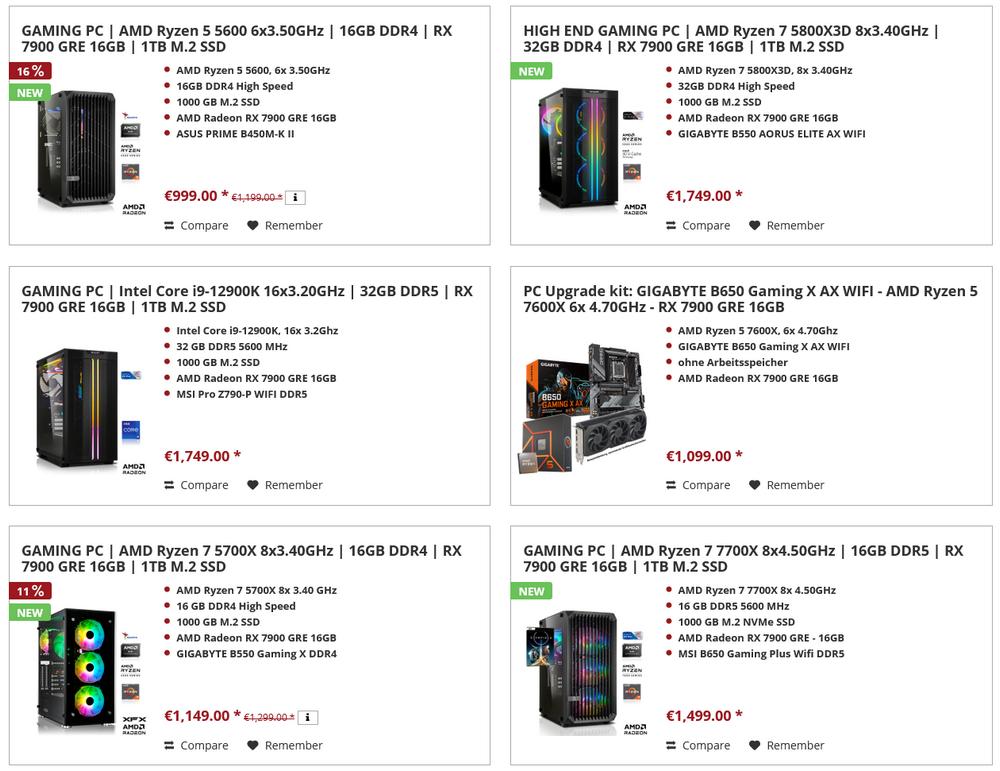 Those looking for more upgradability or future-proofing can opt for the €1,499 build featuring an MSI B650 Gaming Plus WIFI board, AMD's Ryzen 7 7700X CPU cooled by MSI's MAG CoreLiquid 240R V2 cooler, 16GB of Adata Premier DDR5-5600 memory, a 1TB Western Digital WD Blue SN570 M.2 SSD, be quiet's Pure Power 12 M 750W fully-modular PSU, and an SQ Tower 06T RGB chassis.       
To recap, the 7900 GRE card comes with reduced specifications compared to regular 7900 XT, making it a slightly cut-down version offering 80 compute units, 5,120 stream processor cores, and a reduced 16GB of GDDR6 memory with a 256-bit memory bus compared to the 20GB VRAM and larger 320-bit bus found in its XT sibling. Memory has also been down-clocked to 18Gbps, with a resultant bandwidth of 576GB/s.
Said card is attracting interest due to its more affordable price tag, and while it'd be handy to be able to buy it more freely in all regions, these German PCs do include a competent selection of supporting components. The paired CPUs are powerful enough to extract maximum performance out of the RX 7900 GRE, but don't worry, if an entire PC isn't tickling your fancy, more RX 7000 Series cards are coming soon.