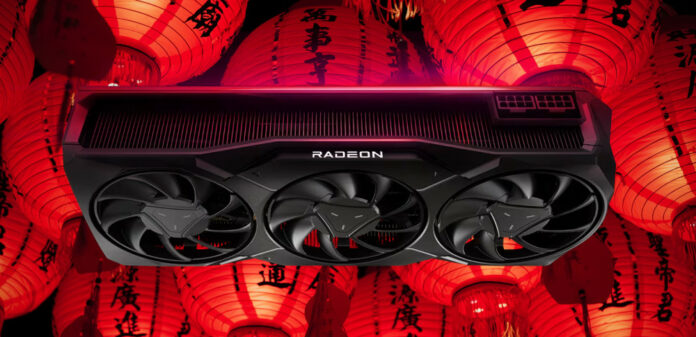 AMD has announced more RDNA 3 GPUs coming this quarter for enthusiasts and gamers, potentially teasing Navi 32-based graphics cards.
Hoping to invigorate the market following the lukewarm reception of Radeon RX 7000 series, AMD is spicing things by revealing that new Radeon RX 7000 GPUs are coming this quarter, though without naming them specifically.
"In gaming graphics, we expanded our Radeon 7000 GPU series in the second quarter with the launch of our mainstream RX 7600 cards for 1080p gaming. We are on track to further expand our RDNA 3 GPU offerings with the launch of new, enthusiast-class Radeon 7000 series cards in the third quarter," said AMD CEO, Dr Lisa Su, during the Q2 2023 earnings call.
This could mean anything based on Navi 31 or 32 GPUs, i.e. a potential RX 7900 non-XT, a higher or lower VRAM version of existing models, or a special-edition card.
Putting our conjecturing hat on, AMD could actually go for a higher-clocked RX 7900 XTX – an RX 7950 XTX perhaps – in the hope of tackling Nvidia's flagship RTX 4090. Rumours even talk about a 375W-to-450W RX 7975 XT featuring a full Navi 31 GPU with 96 Compute Units clocked somewhere between 3.0GHz and 3.2GHz, along with 24GB of memory on a 384-bit bus. That would be quite something to behold.
It's more likely the announcement speaks to much-awaited mid-range offerings and not some special-edition variants like the recently launched RX 7900 GRE. Radeon RX 7800 and RX 7700 models are probably incoming, which is just as well as Nvidia's had plenty of time to consolidate mainstream market share with RTX 4070 and RTX 4060 series.
Another possible outcome may be new mobile GPUs, as the brand's best offering currently is a 32-CU mainstream Radeon RX 7600M XT GPU coupled with 8GB of GDDR6 memory. In any case, we should know soon enough.