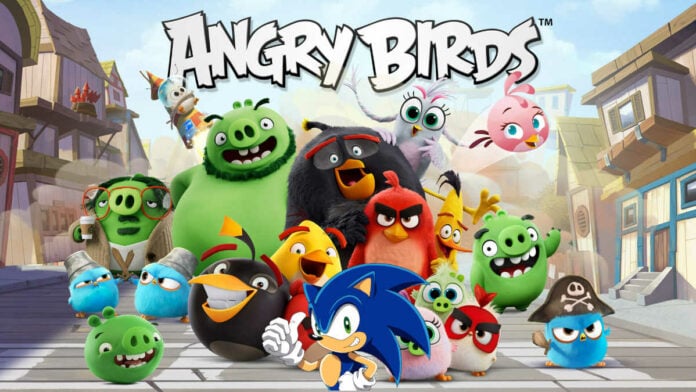 Large-scale acquisitions have gripped the video game industry of late, and the latest deal between Sega and Rovio proves no exception to the rule. The Sonic the Hedgehog maker has agreed a deal to acquire Rovio Entertainment, the developer behind mobile gaming and movie franchise heavy-hitter Angry Birds.
Sega Sammy Holdings announced today that it has agreed to a £625 million buyout with a recommended cash offer of €9.25 per share to Rovio shareholders and €1.48 per option to the company's option holders. An unprecedented deal for Rovio, considering the price tag offered by Sega marks a premium of approximately 19 per cent over the stock market valuation of £571 million by the close of trading on Friday.
Rovio has also been in a bit of a rut lately, taking quite a beating from fans for renaming its original Angry Birds game to Red's First Flight on iOS, and completely removing the classic from Google's Play Store. The reason? Simply because 99 cent once-off purchase were dominating search results, and allegedly cutting into the profits of the company's far more lucrative free-to-play, live service alternatives.
Nonetheless, Sega's reason for the acquisition is clear cut, as the company wishes to strengthen its position within the mobile gaming space, and seeks to utilise Rovio's expertise to bring the company's own intellectual property to a wider mobile gaming audience.
"Among the rapidly growing global gaming market, the mobile gaming market has especially high potential, and it has been Sega's long-term goal to accelerate its expansion in this field," said Haruki Satomi, chief executive of Sega Sammy Holdings. "I feel blessed to be able to announce such a transaction with Rovio, a company that owns 'Angry Birds', which is loved across the world, and home to many skilled employees that support the company's industry leading mobile game development and operating capabilities," he added.
In return, Sega says it will help Rovio expand outside of the mobile gaming hemisphere and launch its titles on other platforms. Whether this includes the multimedia realm is up for debate, though both companies have seen success translating assets to a palatable movie experience.
Once the deal is finalised, the Finland-based company will be headed by European subsidiary, Sega Europe, and the arcade machine maker wishes to close the deal within the second quarter of its 2023/2024 financial year. Meaning, it could happen within the next eight months, give or take.