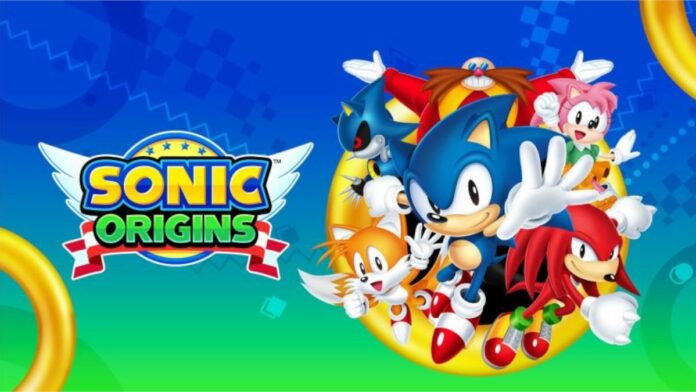 To celebrate Sonic's 31st birthday, Sega has decided to unveil a remastered collection of Sonic the Hedgehog 1, 2, Sonic 3 & Knuckles, and Sonic CD.
Fans of the titular character are in for a treat. Sega has enhanced the Genesis-era titles with sharper resolution, new and improved animations, and all-new animated cutscenes as seen in the trailer.
Some cool tweaks to the original games have been added such as the ability to play as Sonic's companions from the outset. Additionally, you'll be able to collect coins as you progress to spend on in-game content. Including but not limited to, extra gameplay missions separate from the main campaigns.
If you're a retro purist, Sega has added a Classic Mode. This will allow you to enjoy the games in their original 4:3, 16-bit format. Alternatively, Anniversary Mode features wide-screen support and infinite lives for all you newcomers out there. I like to call the latter 'Review Mode,' though 90's Sonic was quite challenging come to think of it. Let's hope there is additional tweaking in the options menu for those who want the best of both worlds.
Dodgy DLC content

On the surface it seems like a whole lot of bang for you buck, though Origins is not without problems. According to the official Sonic Origins website, hard missions, mirror mode unlocked, and even select animations and music are all locked behind the guise of premium DLC fun packs.
Forking out for the Digital Deluxe edition won't automatically net you all the content, either. You'll need to pre-order to tick off all those empty boxes. It's unfortunate, as we imagine many would pay a premium to net all of Sonic's favourite outings in one collection. Milking the nostalgia cow for everything she's got is not a great look.
We have these four great games that offer hours of content, yet to experience the collection as intended you must fork out additional money. Nonetheless, Sonic Origins launches on Xbox, PlayStation, Nintendo Switch, and PC this June 23. Pricing starts at $39.99 (£33) for the standard version and $44.99 (£37) for the digital deluxe.  If you're feeling lucky, the Xbox and Sonic sweepstake is still available to enter and ends April 30.