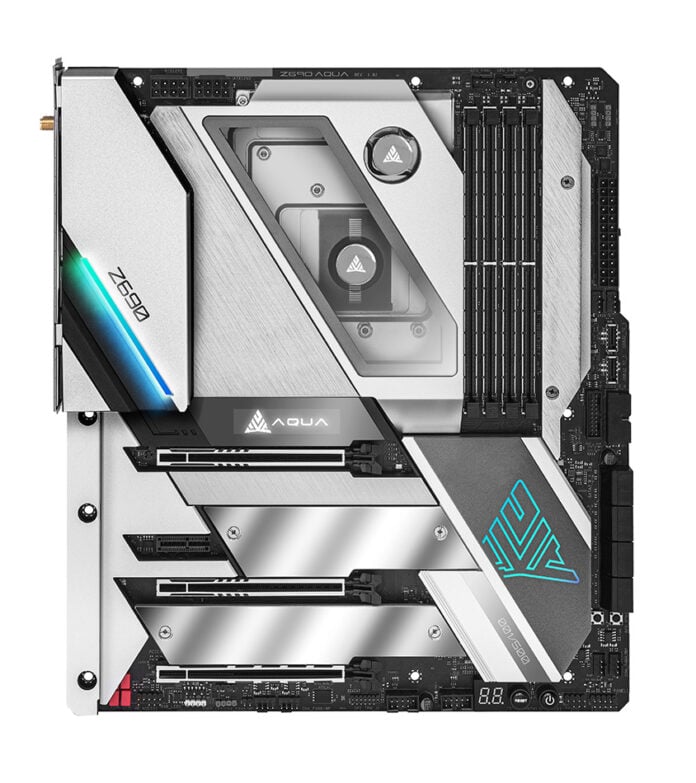 The Intel Z690 chipset will remain the premier destination for consumer enthusiasts looking to build the very best 12th Gen Core 'Alder Lake' system.
Club386 has previously reviewed the ASRock Z690 Extreme motherboard, finding it to be a competent performer costing less than £300.
Yet the Extreme isn't anywhere near the top of ASRock's Z690 stack. No, sir. Announced at CES, that honour is bestowed upon the Z690 Aqua and Aqua OC motherboards. Let's take a closer look.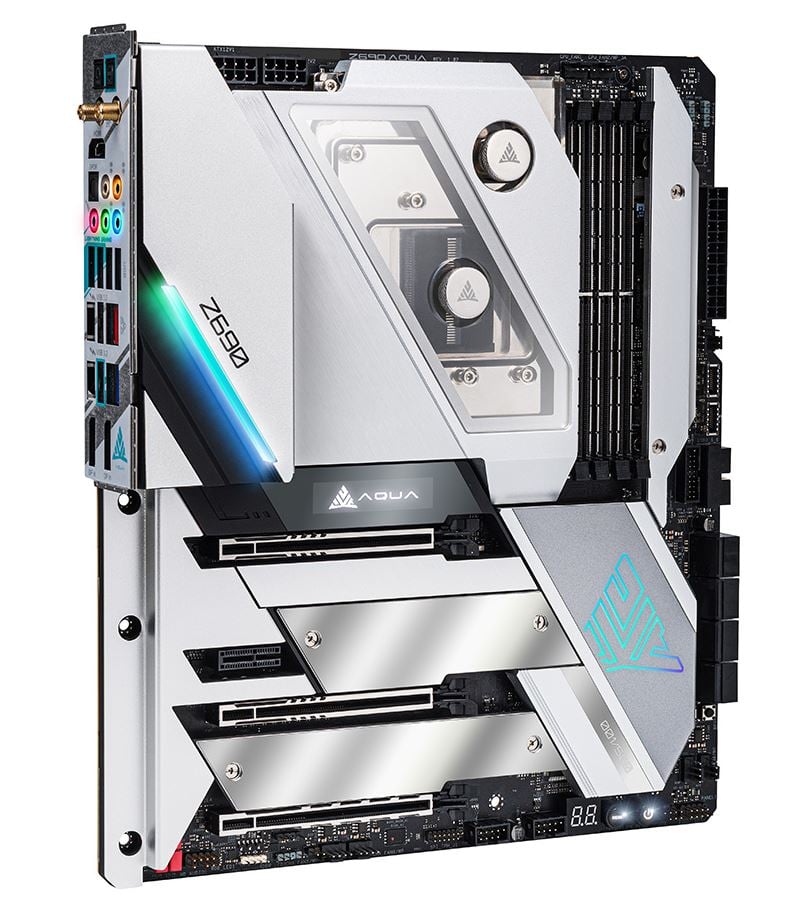 ASRock says the 'Z690 AQUA features a water-cooling mono-block that efficiently cools both CPU and VRM, ensuring maximum performance while keeping the system completely chilled.' Both boards include a 'digital water leak detector in the package to ensure PC builders can create a legendary water-cooled machine in full confidence.'
Knowing that every specification will be pored over by ultra-enthusiasts and overclockers, ASRock runs with a 20-phase (19+1) power supply offering 105A on each stage. Doing the maths results in well over 2,000W of socket power even with moderate voltage, so board power delivery is not in doubt.
Having this much juice, or anything approaching it, coursing through the board requires serious cooling, and this is why everything that can be watercooled, is.
The Z690 Aqua OC takes extreme overclocking farther by only having two DIMM slots and overclocking buttons on the PCB. Aiming to be the best of the best, ASRock says only 500 Aqua/OC boards will be made – you can see the exact model number by the southbridge.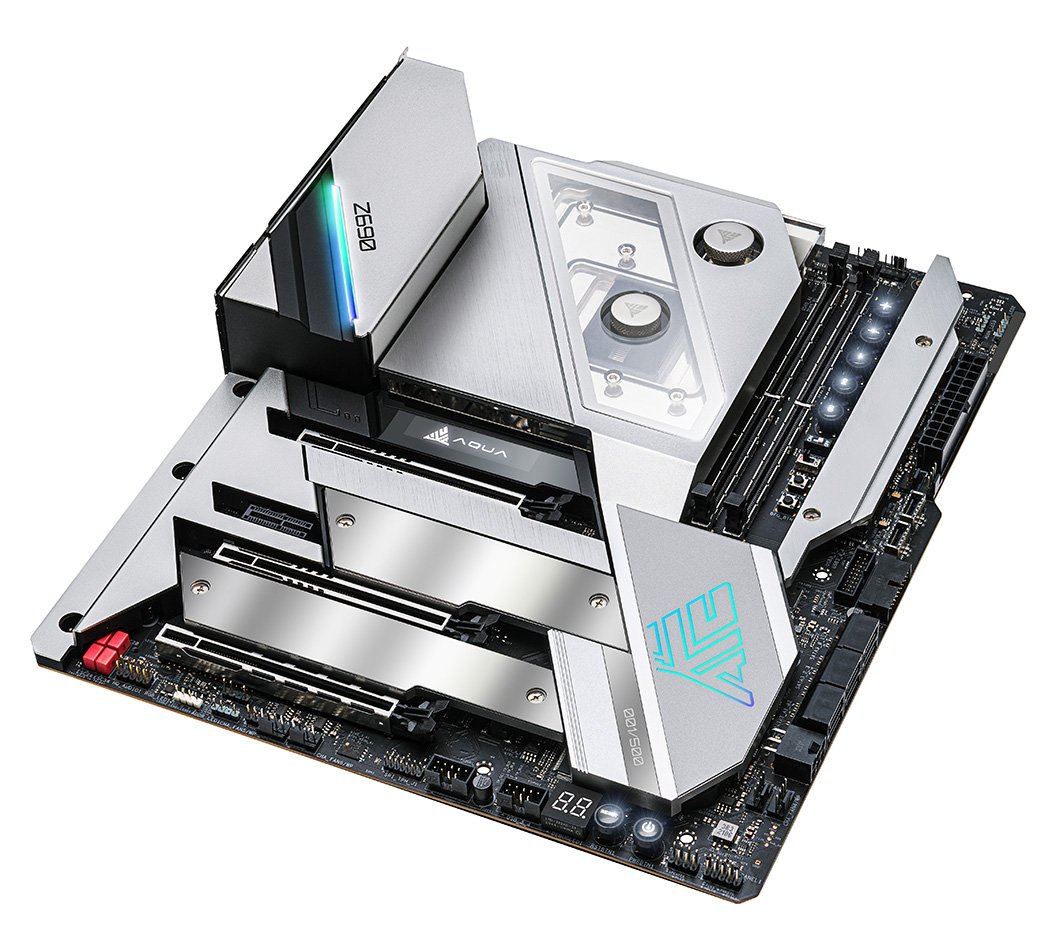 It's not all about mad overclocking, however, as the Z690 Aqua is refined in other areas. It includes dual Thunderbolt 4 ports, Killer Wi-Fi 6E, 10G LAN in addition to 2.5G LAN, USB 20Gbps, ESS Sabre 9218 audio, and a whole host of other features.
There's little doubt that ASRock is targeting another watercooled juggernaut of a board in this extreme space. The Asus ROG Maximus Z690 Extreme Glacial is no shrinking violet and offers a similar feature-set at, wait for it, £1,650.
No word on pricing or availability. If you have to ask, you probably can't afford it, and it would surprise us if the Aqua was significantly cheaper than the rival Asus offering. Further reading or image ogling here.