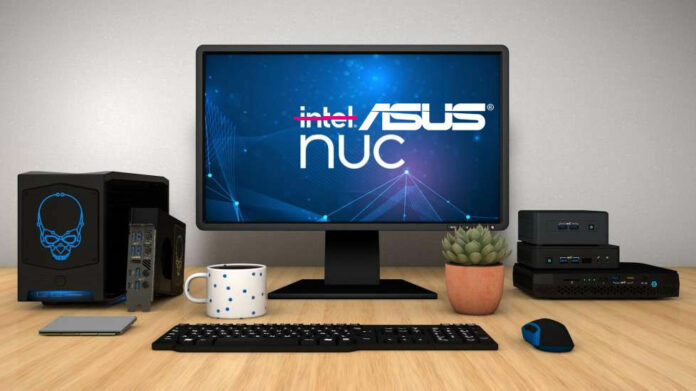 We aren't kidding when we say things move quickly in the world of tech. Just a week after Intel announced plans to halt production of NUC mini PCs, Asus has stepped in to manufacture, sell and support current NUC products, as well as develop future iterations.
The agreement sees Asus awarded a non-exclusive license for Intel's NUC systems product line designs, suggesting other manufacturers will have similar opportunities should they see value in the NUC brand.
While most of the major Taiwanese manufacturers already produce mini PCs of their own, Asus is evidently hoping that Intel NUC will speak to existing users as well as business customers seeking small, space-saving and power-efficient systems.
"Thank you, Intel, for your confidence in us to take the NUC systems product line forward. I am confident that this collaboration will enhance and accelerate our vision for the mini PC – greatly expanding our footprint in areas such as AI and AIoT," said Joe Hsieh, Asus chief operating officer. "We are committed to ensuring the excellent support and service that NUC systems customers expect."
As part of the deal, a new Asus business unit will be tasked with providing product and support continuity for existing NUC customers. Asus is expected to begin manufacturing and selling 10th to 13th Gen NUC systems in the first instance, prior to designing future models based on upcoming Intel Meteor Lake CPUs.
On a personal note, the Club386 team has always enjoyed experimenting with Intel NUC builds, only to be frustrated by poor retail availability for either barebone or turnkey configurations. Given Asus's channel experience and influence, here's hoping these highly capable mini PCs now become available to a much broader audience.