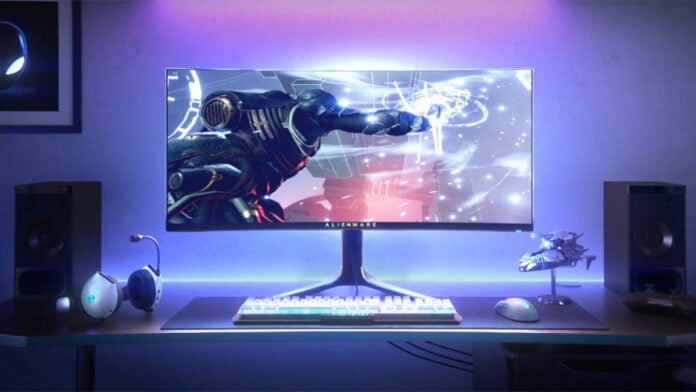 Club386 only endorses products we've personally used or tested. If you purchase anything we mention using our referral links, we may get a small commission at no extra cost to you.
Of all the many ways to upgrade your rig, few have the impact of a new monitor. Modern panels have the ability to truly elevate the PC experience, and whether you're working from home or serious about gaming, a cutting-edge display ought to be high on your list of most-wanted upgrades.
There are a whole lot of variables to contend with, and if you're still working out your HDRs and VRRs, don't worry, we've put together this list of five PC monitors that are well worthy of consideration in 2022. Each panel targets a specific use case, meaning there is something for everyone, and we'll point out relevant pros and cons as we go along. Let's get started, shall we?
1. AOC Agon Pro AG324UX – Big All Rounder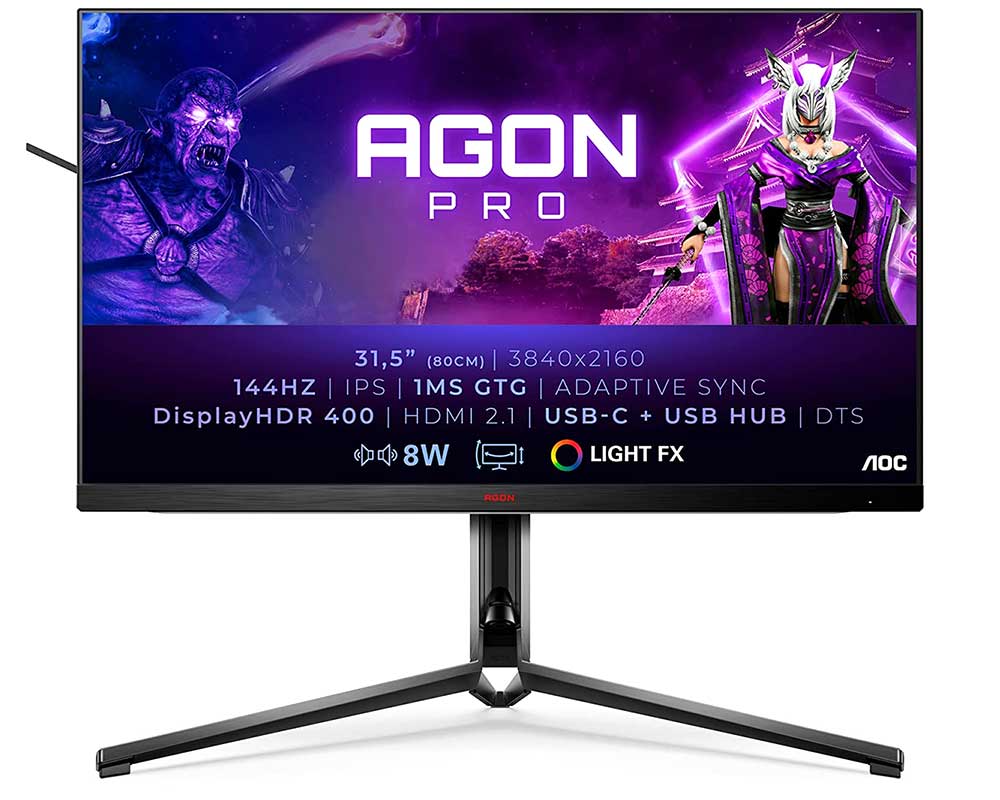 No one monitor can do it all, but AOC's Agon Pro AG324UX comes pretty darn close. Earning a coveted Club386 Recommended award, this jack of all trades is deemed a mega upgrade for most and blends responsive 4K gaming and thoughtful productivity in a likeable 31.5in package.
Don't underestimate the importance of a bigger panel. Those upgrading from a 24in monitor will be looking at a whopping 72 per cent increase in screen area, and at these proportions a 4K UHD resolution truly has the ability to shine.
What sets the AG324UX apart from competitors in this segment is a feature-packed specification sheet. The IPS panel has a 144Hz refresh rate and is certified for both AMD FreeSync Premium and Nvidia G-Sync Compatibility. Don't expect a great HDR experience – contrast is limited and brightness falls just shy of 400 nits – but that's about it for our list of quibbles.
HDMI 2.1 connectivity makes the AOC a fine fit for latest-generation game consoles, and there are value-adds for home workers, too. These include a versatile stand, built-in KVM for sharing peripherals across multiple systems, and a USB-C port that can accept 4K144 output from a laptop while simultaneously delivering up to 90W of charge. Heck, there's even a bundled puck-shaped 'Quick Switch' remote control.
---
2. Huawei MateView – Heightened Productivity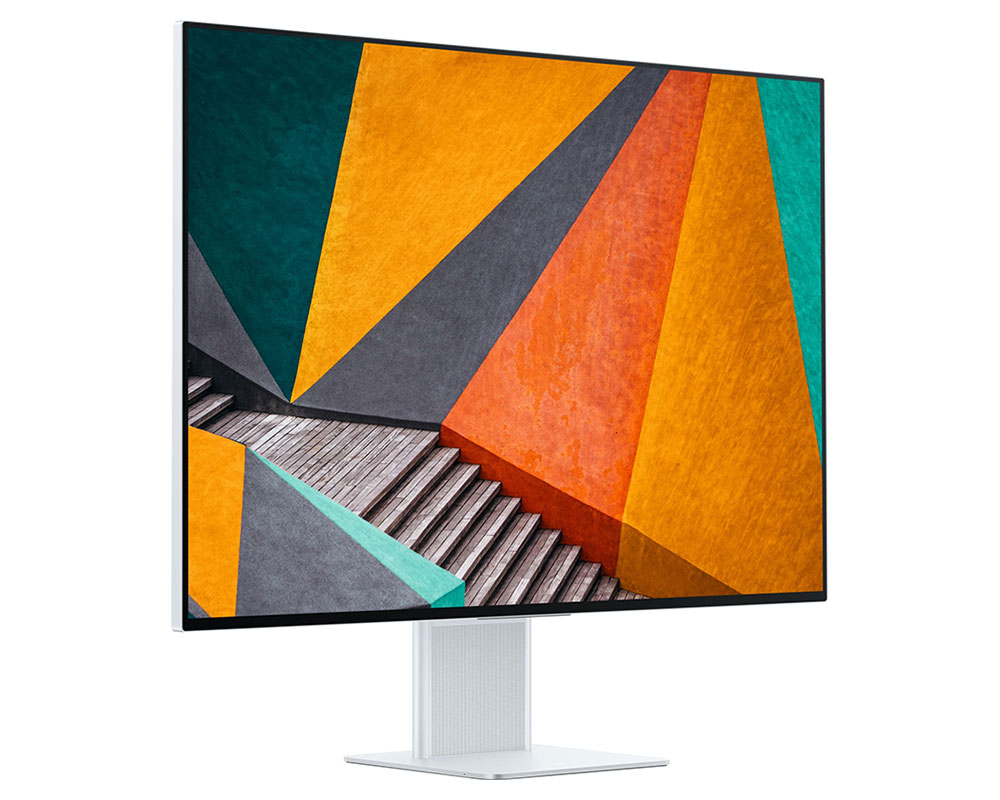 It's all about aspect ratio as far as the excellent Huawei MateView is concerned. Taller displays are becoming increasingly common, and while 16:10 is a popular choice, 3:2 is even better. MateView does a fine job of interpreting the squarer form factor.
An unusual 28.2in IPS panel provides a 4K+ 3,840×2,560 resolution that's a real boon for productivity. More on-screen real estate and less scrolling is the order of the day, and once you grow accustomed to the extra height, you'll never want to go back to regular widescreen.
Multimedia use isn't a strong point – expect thick borders on movies and games aren't silky smooth at a maximum 60Hz – but for the home office few panels are as attractive as this.
Huawei's ultra-sleek integration helps elevate the overall experience. Slim bezels allow for a 94 per cent screen-to-body ratio, there's good versatility in the elegant stand, and a combination of dual built-in microphones and stereo speakers handle videoconferencing duties with minimal fuss.
---
Pros
3:2 aspect ratio
Accurate colours
Elegant design
Built-in mic and speakers
65W USB-C docking
Cons
Not great for movies
HDMI limited to 50Hz
---
3. Asus TUF Gaming VG279QM – Fast 1080p Gaming
Eager to up your game? The Asus TUF Gaming VG279QM remains a go-to solution for enthusiasts seeking ultra-fast refresh rates at a ubiquitous full-HD resolution.
1920×1080 limits the panel's appeal in terms of productivity, and don't expect anything other than a basic HDR experience, but this is a 27in display purpose-built for gaming. To that end, there's a 1ms grey-to-grey response time and an epic 280Hz refresh rate.
AMD FreeSync and Nvidia G-Sync Compatible adaptive framerate synchronisation helps eliminate unwanted tearing, and if your gaming needs are all about speed, Asus's combination of low input lag and fast response is among the best in the business. PC gaming doesn't get much better than this.
---
---
4. Philips Brilliance 498P9Z – Superwide Immersion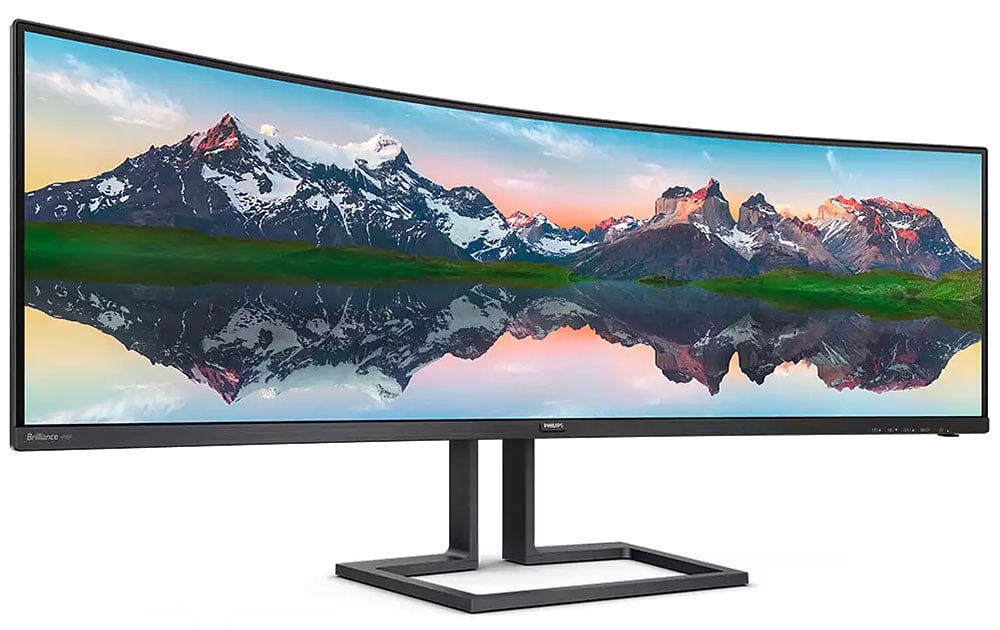 Another Club386 Recommended monitor, the Philips 498P9Z is one of the most engrossing displays we've used in recent times.
This 48.8in, curved 32:9 SuperWide behemoth has to be seen to be believed. Effectively two QHD panels in one, the enormous 5120×1440 canvas offers all the goodness of a dual-screen setup without the unsightly seam.
Outstanding for productivity, the 498P9Z also has gaming smarts courtesy of AMD FreeSync support in the 48-to-165Hz range. Be warned, however; you'll need a potent GPU to drive those 7.4-million pixels.
---
Pros
SuperWide 32:9
165Hz adaptive sync
Excellent productivity
Built-in KVM
Decent speakers
Cons
HDMI limited to 75Hz
Large footprint
---
5. iiyama G-Master GB2770QSU – Effortless Simplicity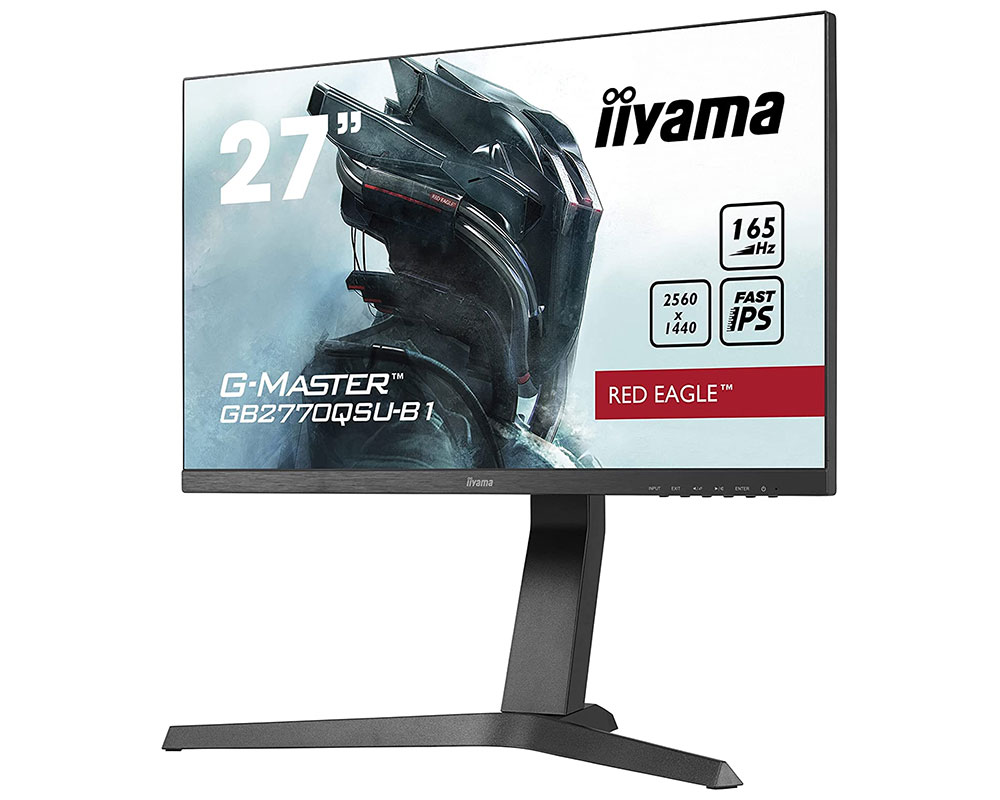 With so much innovation in the monitor space, it can be hard to know where to look. We're reluctant to recommend nascent OLED panels just yet, and if you're inclined to keep things simple, your hard-earned cash can go much further with the likes of the iiyama G-Master GB2770QSU.
Typically available for under £300, this 27in display touts a favoured 2560×1440 QHD resolution and AMD FreeSync Premium support at up to 165Hz over DisplayPort, or 144Hz via HDMI. Out-the-box colour accuracy and gamut is good for a panel at this price point, and so too is a peak brightness of almost 550 nits.
Uniformity can be hit or miss, and iiyama's tactile controls are somewhat basic, yet the GB2770QSU ticks a lot of the right boxes for both work and play. Better still, those slim bezels are ideal for a dual-screen setup that won't break the bank.
---
Pros
QHD resolution
165Hz adaptive sync
Keen price tag
No-nonsense design
Cons
Uniformity not great
Basic controls
---