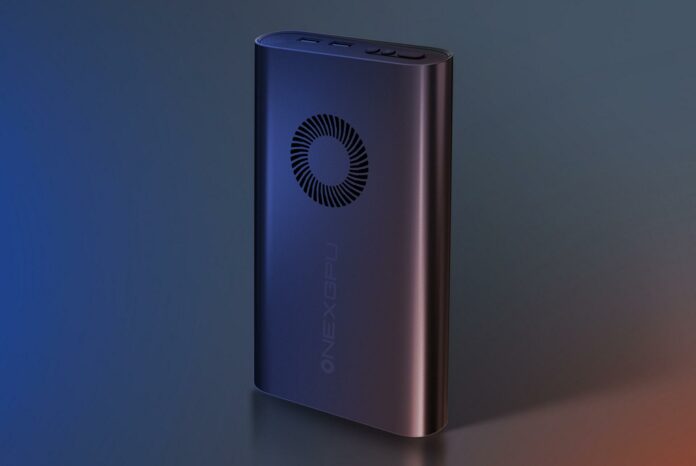 OneXPlayer has announced a compact OneXGPU external graphics card dock, featuring an AMD Radeon RX 7600M XT. Compatible with OCulink interfaces, this dock should deliver good performance without limiting the GPU inside it.
The OCulink interface is capable of delivering 63Gbps using a PCIe Gen 4 M.2 slot. This means you can hook a Radeon RX 7600M XT up to compatible OneXPlayer handhelds for a big performance increase. Packing the best graphics card will always be better than integrated graphics. After all, it comes with 8GB of GDDR6 memory, 32 compute units, and 2.3GHz clock speed rated at 120W.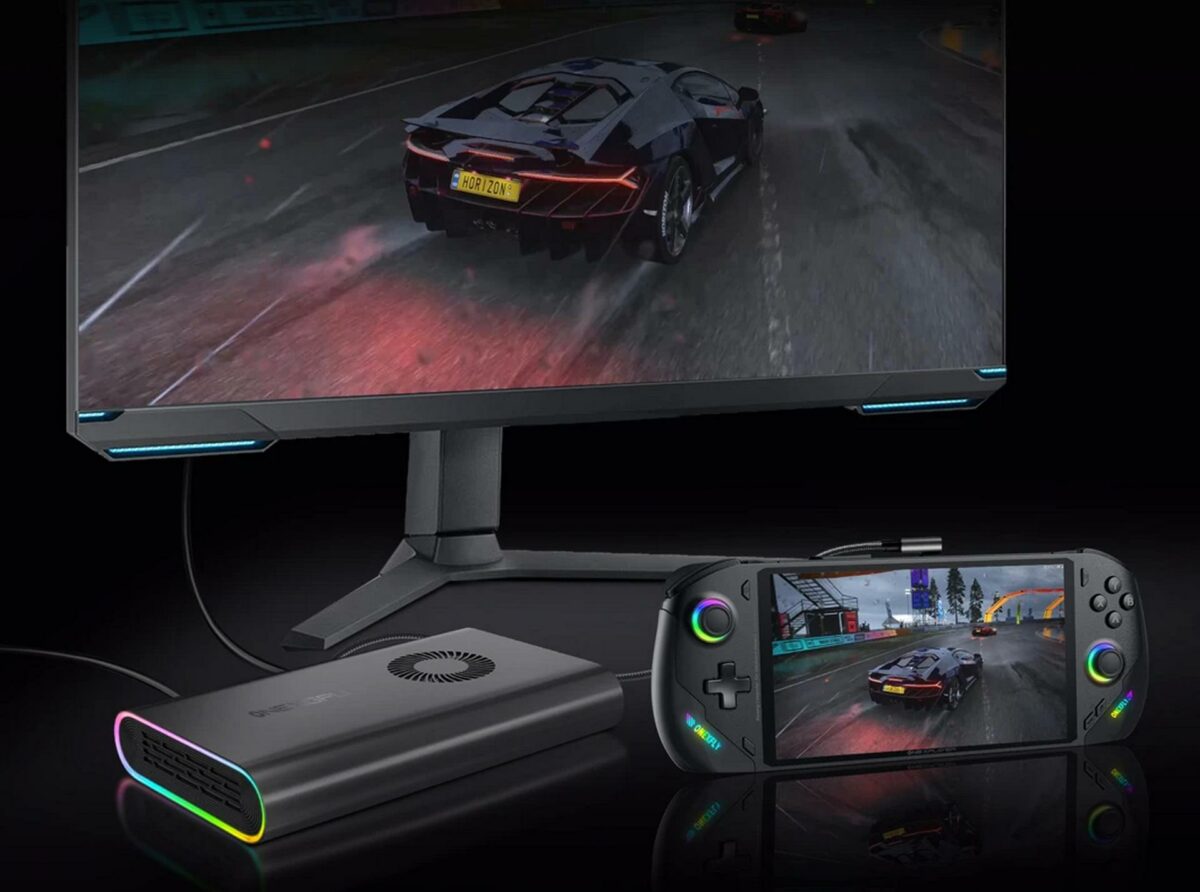 OneXPlayer's offering is a lot like GPD's G1 as it features the same GPU and OCulink interface. The similarities mean you can pair it with Minisforum's EliteMini UM780 XTX mini PC or any device with an M.2. The OneXGPU feeds via an external power brick, and potentially via its Type-C.
If this name rings a bell, that's because it's the same brand that makes the OneXFly gaming handheld.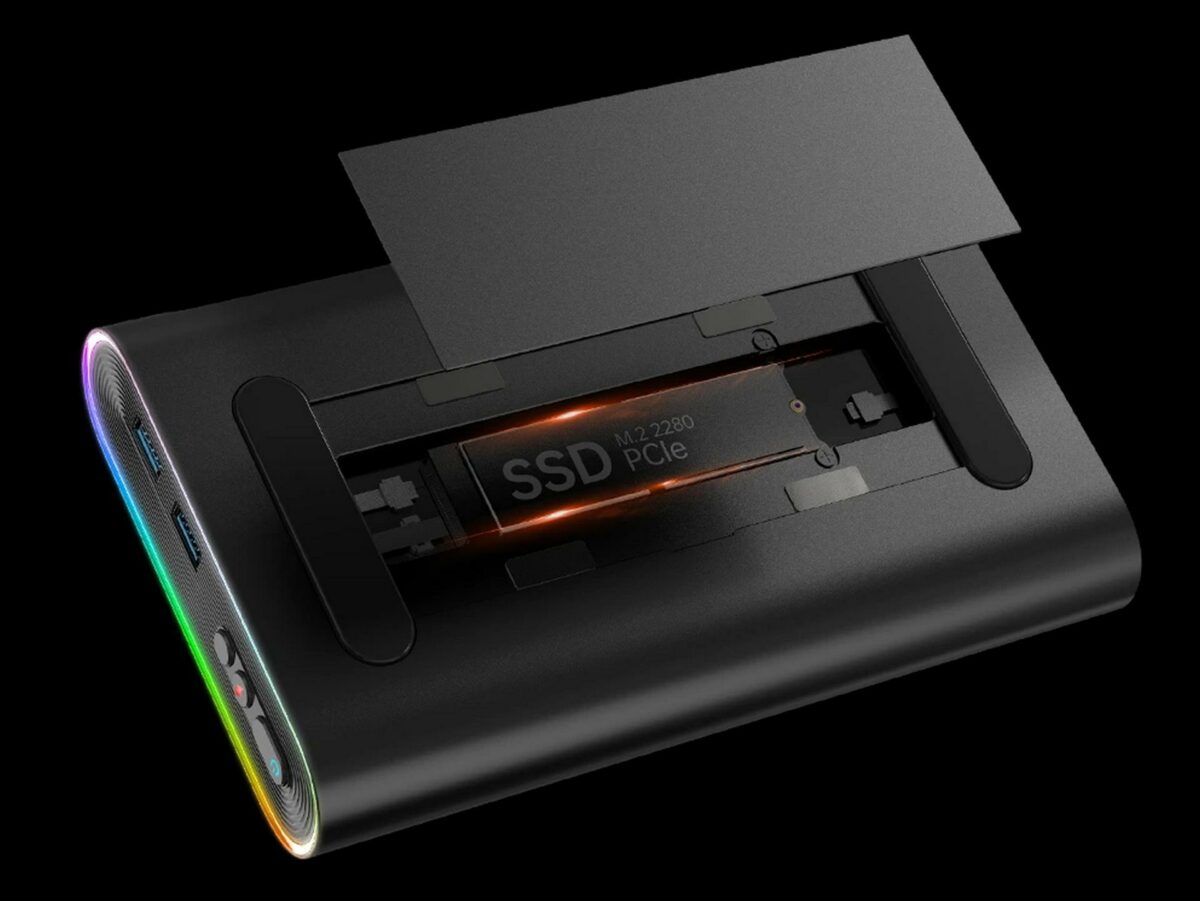 With the same GPU under the hood, GPD G1 dock tests give us an insight into what we might expect. ETA PRIME's findings show 93fps in Forza Horizon 5 at 4K High, 94fps in God of War at 1080p, 88fps in Spider-Man at 1080p Very-High, and 87fps in Cyberpunk 2077 at 1080p High. OneXGPU might be a bit faster on machines offering a PCIe Gen 4 M.2 slot.
Naturally, since RGB is synonymous with gaming gear, the OneXGPU also packs some colourful lighting for those who like it.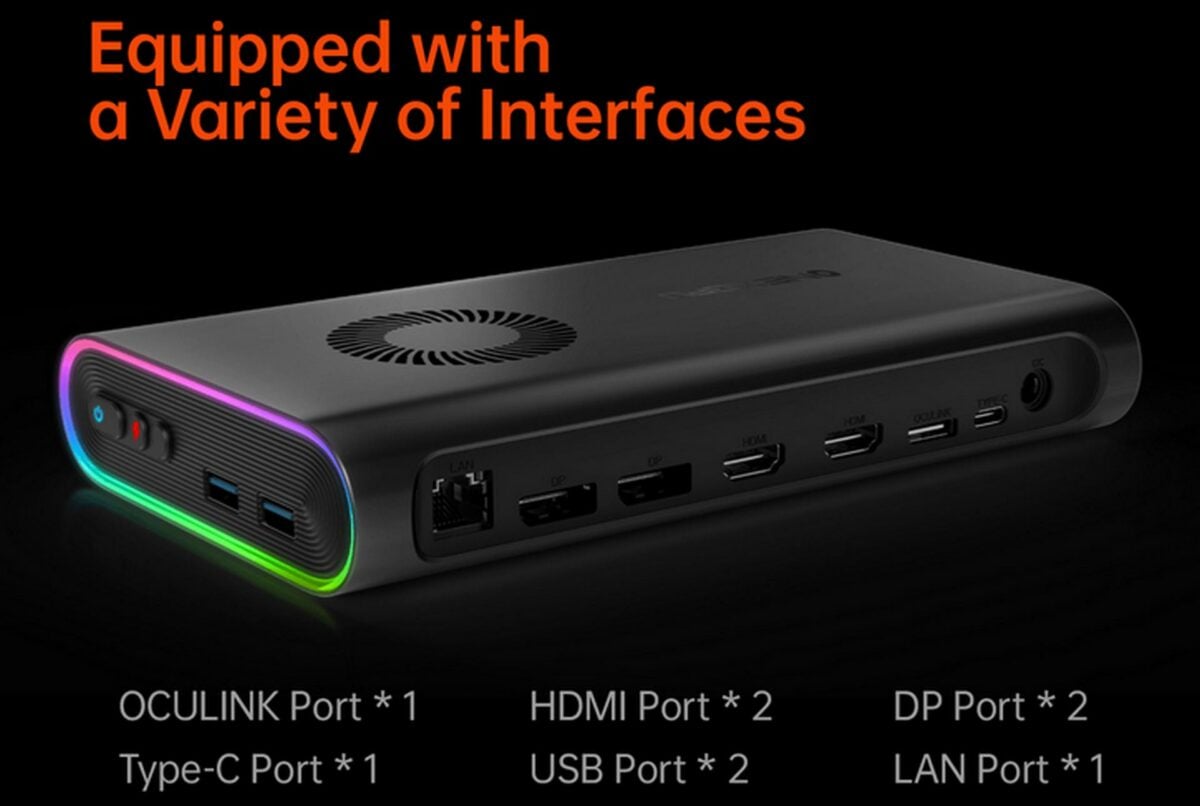 In addition to the aforementioned GPU, the OneXGPU comes with a lot of connectivity. It includes two USB Type-A ports, one USB Type-C (probably USB 4), two DisplayPort, two HDMI, an Ethernet, and an M.2 slot for SSDs. It's unclear if using the latter reduces performance, as it would share the same bandwidth with the RX 7600M XT.
While the brand hasn't shared any pricing yet, we expect it'll cost around $700, as the GPD G1 currently sits at $674.