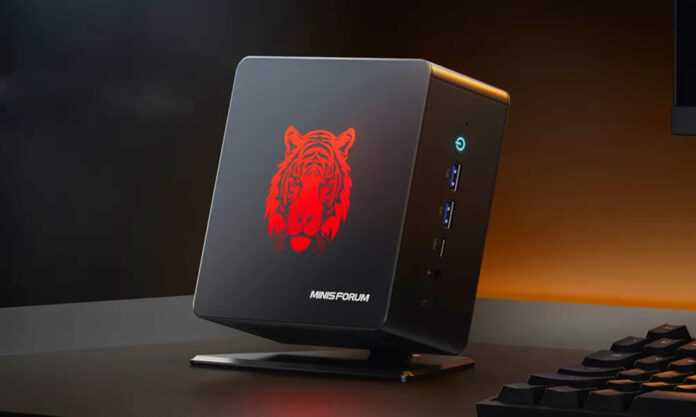 The Minisforum EliteMini UM780 XTX is a dinky new PC featuring an overhauled design and hardware. Thunderbolt 4 is a marked improvement over predecessors, but the OCulink adapter is the star of the show. This can support external GPUs, including the beefy Nvidia GeForce RTX 4090. Wrapped in a nice compact chassis, it's small enough that you can secure it to a monitor's rear VESA mount.
This mini-PC will be available in three colour schemes called: Obsidian Black, Champagne, and Vivid Cerulean. We're not sure whose champagne is green, either, unless they're referencing the glass bottle… You'll have to ask Minisforum about that.
All versions feature the AMD Ryzen 7 7840HS processor. It's not quite the best CPU out there but it's plenty capable. Eight cores and 16 threads do the heavy lifting, with a 5.10GHz boost frequency. The UM780 XTX offers two modes: balanced running at 54W and performance at 70W – powered via an external power brick.
The Ryzen 7 7840HS houses a Radeon 780M integrated graphics under the hood. It even goes a step further to keep it cool, using a liquid metal thermal interface for heat transfer.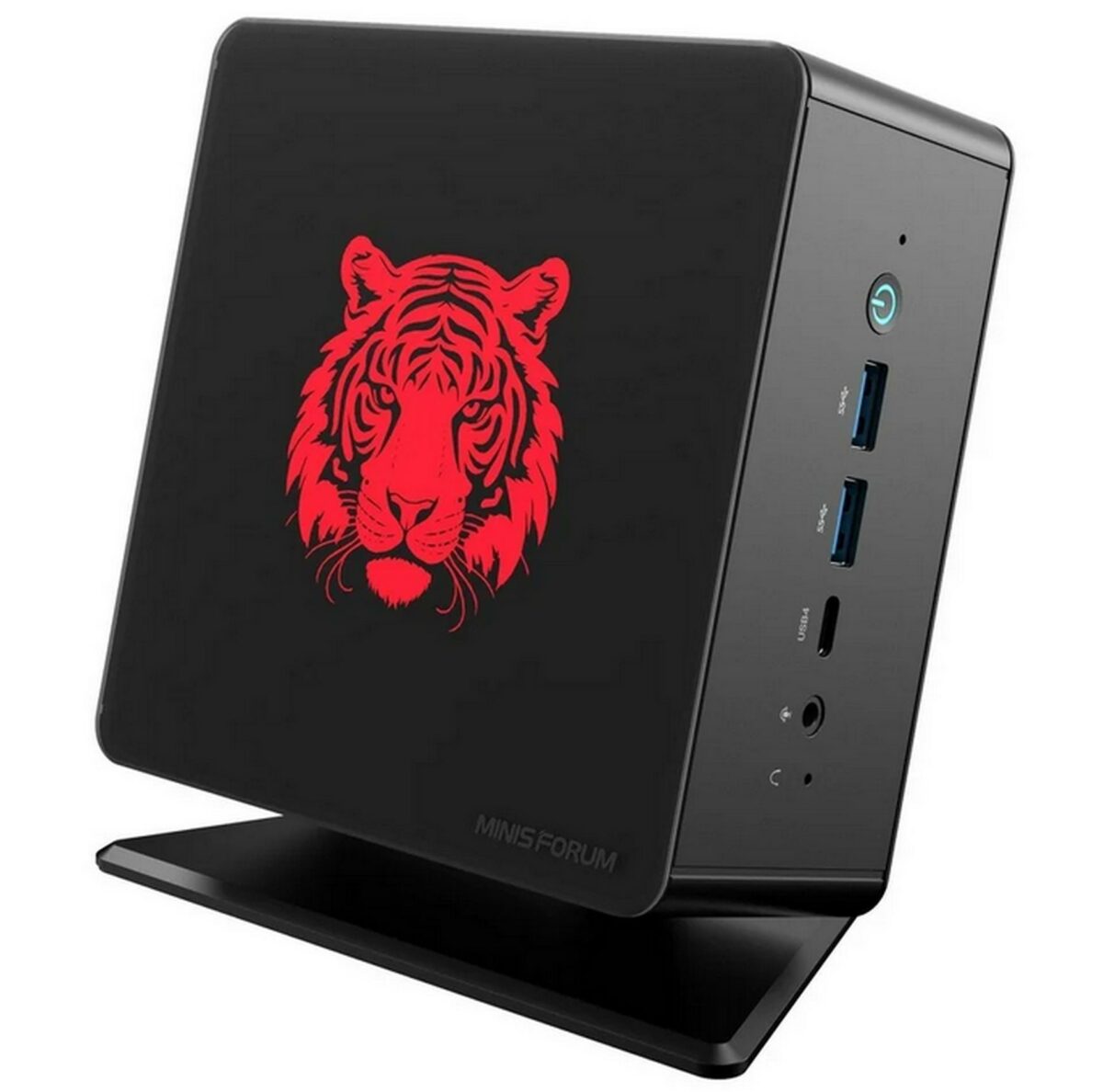 The UM780 XTX supports up to 96GB (2x48GB) of DDR5-5600 SODIMM memory. Minisforum only offers as high as a 64GB capacity out of the box, though. You'll need to by your memory separately if you want to fill up its true capacity. It's fairly easy to upgrade RAM and storage, though, thanks to a magnetic top plate.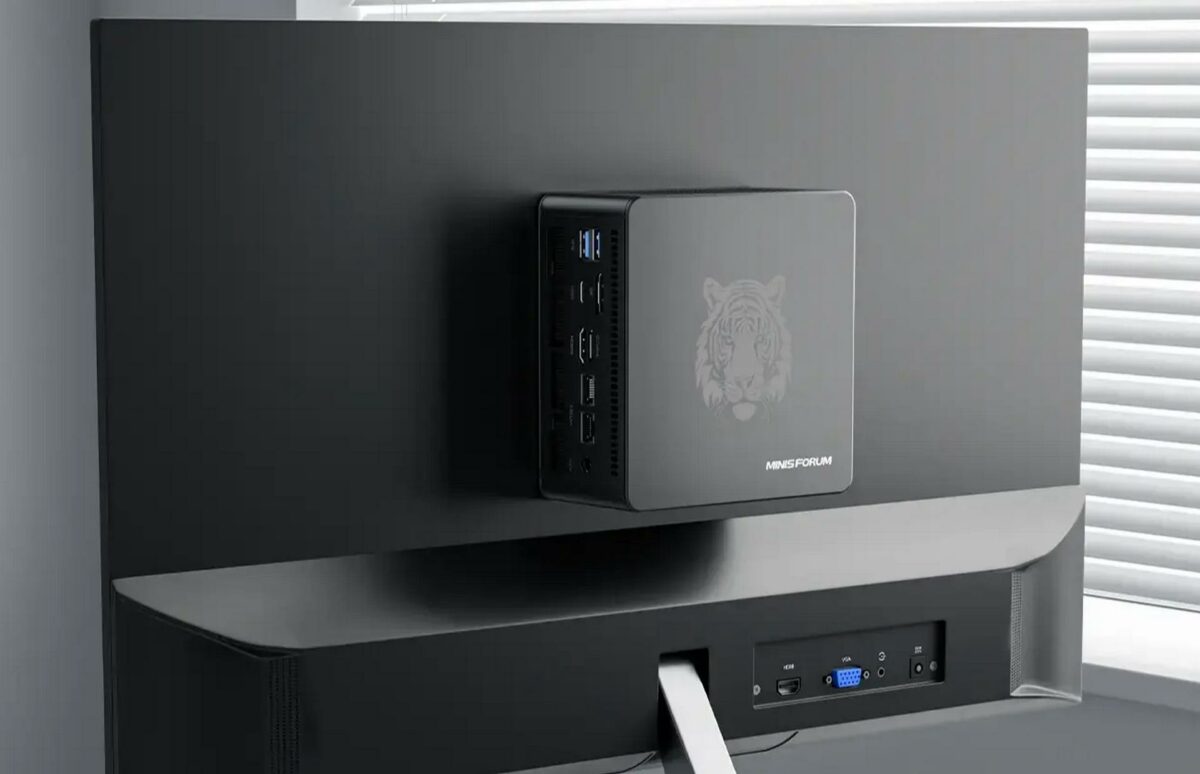 For I/O we have dual USB 3.2 Gen 2 Type-A ports alongside a single USB 4 Type-C plus an audio jack in the front, with the rear packing another two USB 3.2 Gen 2 Type-A, one USB 4 Type-C, one DisplayPort 1.4, one HDMI 2.1, and two 2.5GbE. Not to forget Wi-Fi 6E, Bluetooth 5, and the all-important OCulink that allows you to hook up an external GPU.
The latter takes one of the two internal M.2 slots and provides you with 63Gbps of bandwidth. Technically, you can install more than just a graphics card. The included adapter should work with any PCIe device. TechTablets has tested this OCulink adapter using a GeForce RTX 4090 GPU, and the results are quite impressive. You only lose about 10% of performance in 3DMark.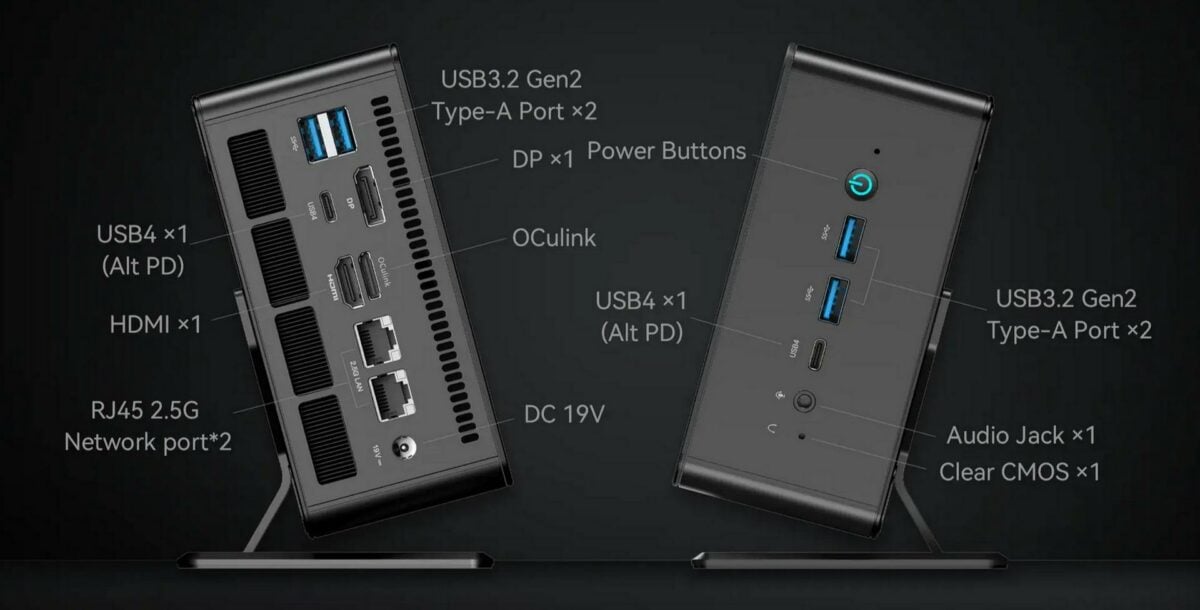 By default, the UM780 XTX mini PC supports up to four display outputs via its USB 4 interfaces and dedicated video outputs. So, no need to go this crazy if you only need more monitors.
The EliteMini UM780 XTX is available on Minisforum's store at £489 / $479 for a barebone version, £649 / $629 for 32GB of RAM plus 1TB SSD, and £729 / $719 for 64GB of memory plus 1TB SSD.