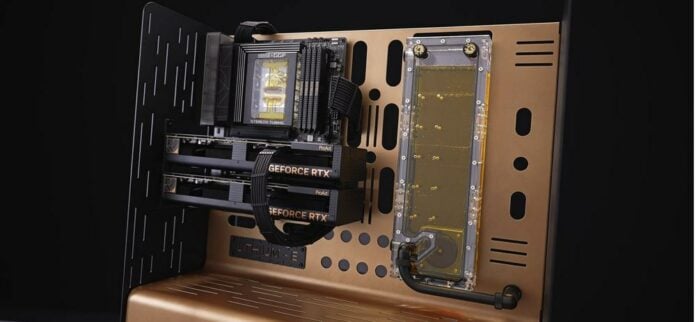 YouTube channel GGF Events has shared a case mod featuring on YB Designs' Lithium-E open E-ATX chassis and Asus ProArt product series.
Based on a $750 Yuel Beast Designs Lithium-E chassis, this mod aims for a clean yet eye-catching look inspired by Asus's ProArt motherboards and graphics cards. To achieve this, the chassis' centrepiece was reworked with a bronze finish to suit the ProArt hardware, while the PSU compartment was imbued with a large light-defusing surface to hide the cables below.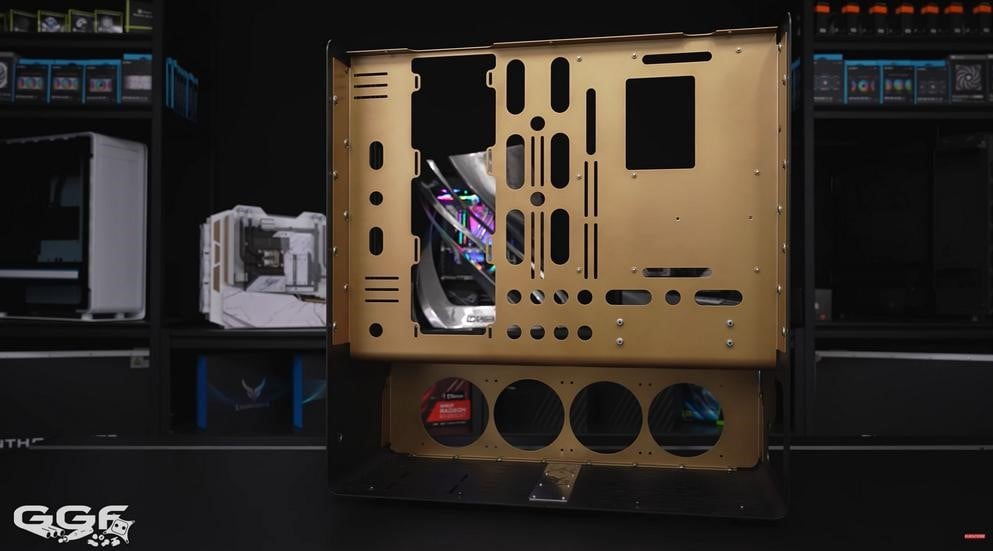 The entire machine only requires four visible cables to work, two for motherboard power, plus one for each GPU. 12VHPWR gets a point here for, allowing clean aesthetics, and all CableMod cables are sleeved. Anything that isn't mandatory is hidden behind the motherboard tray or inside the PSU section.
Little add-ons like usage gauges found below the motherboard, indicating temps and load, are also nice, making perfect use of free space left by holes originally meant for passing through tubing.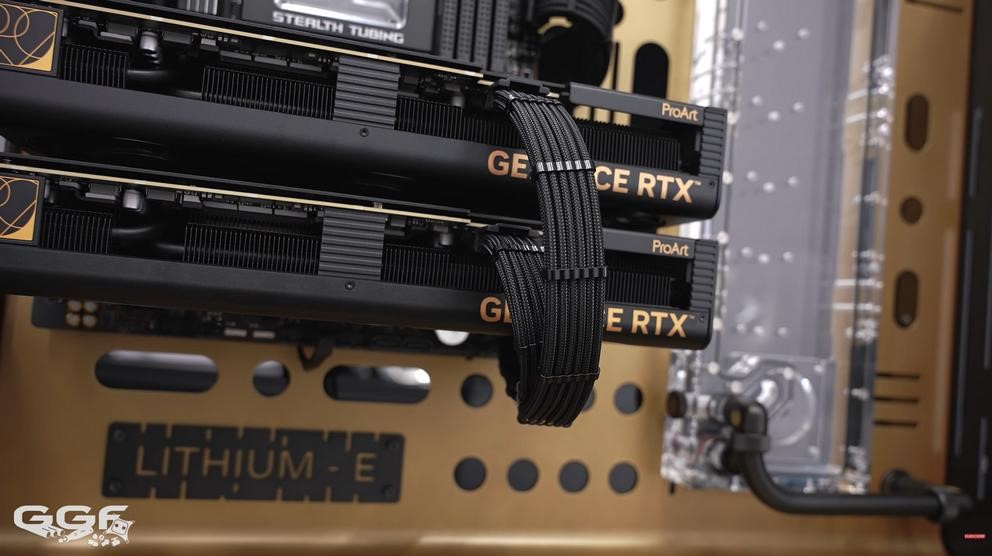 To make things even cleaner, the CPU uses Modding Cafe's Stealth Tubing Water Block which pushes water through the socket's screw openings in order to hide the liquid inlet / outlet behind the motherboard for unobstructed looks at the water flow. The loop is filled with orange / bronze coolant. Just brilliant.
The liquid is then cooled by a 480mm copper radiator from Alphacool coupled with four 120mm fans. To top that off, a rectangular distribution block and pump combo ensures the system is free of bubbles for maximum efficiency and style.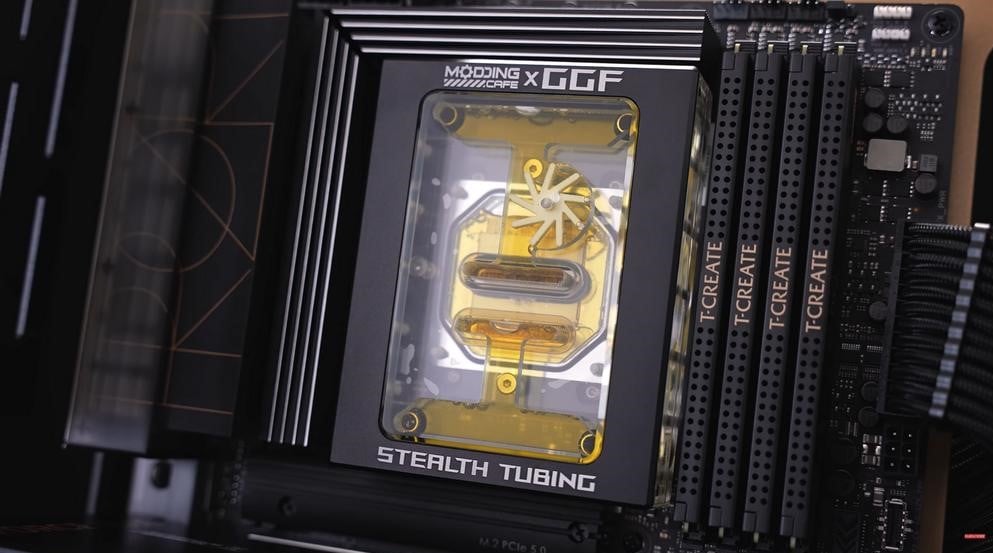 Meanwhile, the rest includes Asus's ProArt X670E-Creator motherboard, AMD's Ryzen 9 7950X CPU, 64GB of TeamGroup T-Create Expert DDR5-6000 memory, four Cardea A440 Pro 2TB M.2 SSDs, and two ProArt GeForce RTX 4080 16GB OC Edition graphics cards, powered by Seasonic's Prime 1300W Platinum PSU.
While the mod itself may not be hard to do, components choice and execution are perfect. Nothing too fancy, design simplicity leads to beauty. In any case – if you excuse the pun – better have a duster nearby, because this one will be as much of a dust magnet as it is eye-catching.
If you fancy building an identical machine, GGF Events was kind enough to list every part used in this system, from reservoir and radiator models to tubing and fitting sizes.