To celebrate Earth Day 2022 last week, Cooler Master revealed a unique chassis made of hemp wood.
The Q500L ECO Hemp is built with sustainable materials in mind to limit plastic use, thus lowering its production carbon footprint. While the model's name contains 'hemp,' it is unclear if the case structure and panels are fully made of a single wood type.
Although Cooler Master didn't share any details about this chassis, in a published video we can see a mesh front panel for cooling/airflow, perfectly matching Noctua's cooler colours, a 240mm radiator on top, and five fans.
The PSU is front-mounted which is uncommon, to say the least, probably exhausting inside the case at first glance. Underneath it is most likely a pump/reservoir combo for the liquid-cooling system. Height suggests support for up to micro-ATX motherboards, with graphics cards able to be mounted vertically, and I/O comprising two USB Type-A, two 3.5mm audio jacks and a power button.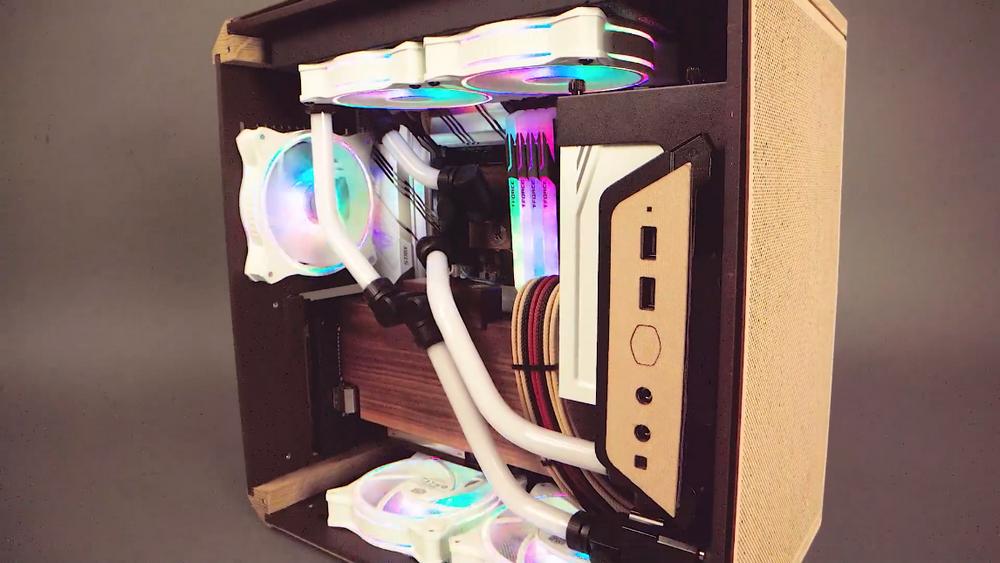 It remains to be seen if this is feasible on a large scale, plus what effect it could have on the final price, though we are more concerned about durability/safety. But still, we can only encourage manufacturers who try to find new, sustainable ways of making their products.
Cooler Master didn't mention when this product will be available, or indeed if it will have a full production run. Let's just hope it's not just a marketing stunt with only 10 units being made.