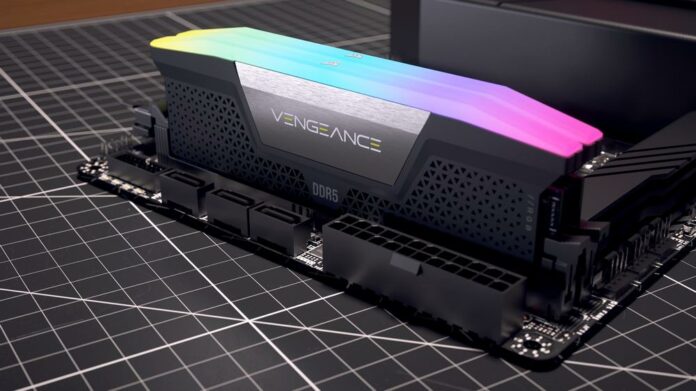 Corsair has joined the 48GB memory club with multiple DDR5 kits starting at 5,200MT/s with capacities ranging up to to 192GB.
Following motherboard compatibility announcements from MSI and Gigabyte, memory brands are understandably eager to present their wares. Corsair kicks off the festivities with at least 10 kits, ranging from 2x24GB DDR5-5200 CL38-38-38-84 at $184.99 to 2x48GB DDR5-5600 CL40-40-40-77 at $389.99, and everything in between. All kits operate at 1.25V.
While DDR5-5600 is far from being the quickest money can buy, it is a common choice for many turnkey configurations. For enthusiast DIYers, faster 24GB and 48GB modules will no doubt come later down the line.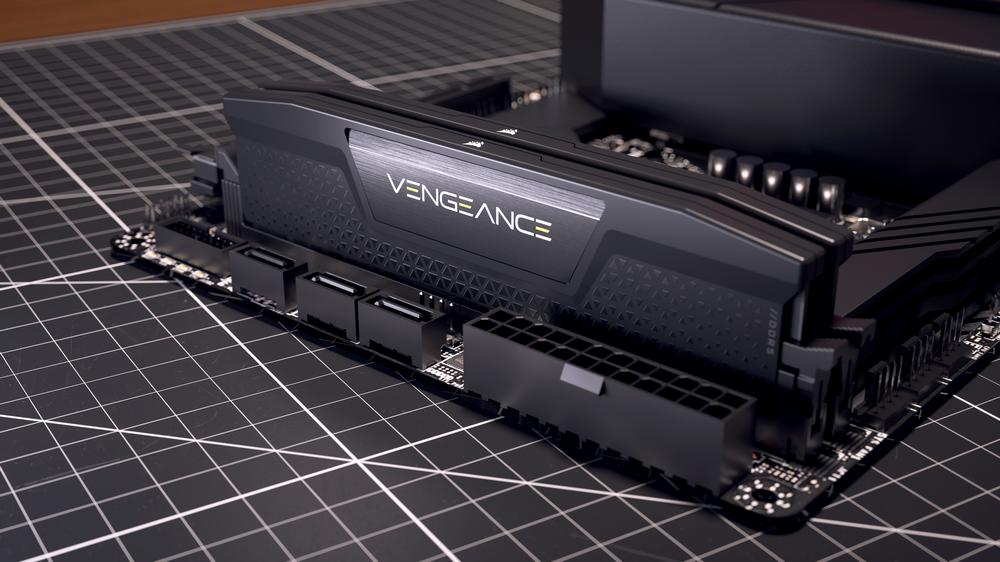 With that said, for the time being, these high-capacity kits – based on 24Gb memory dies which offer 50 per cent higher capacity than their 16Gb counterparts – seem to only support motherboards based on Intel's 600 and 700 series chipsets. Even if these kits support Intel's XMP 3.0 and AMD's EXPO profiles, board manufacturers have yet to announce official support for AM5.
Furthermore, while four-DIMM motherboards will be able to boast the highest total capacity of 196GB, it's the smaller ones such as Mini-ITX and Micro ATX formats that may best take advantage of these since dual slot boards are known for having better signal integrity thus allowing higher frequencies, which is perfect for enthusiasts that no longer have to trade size for speed.
Finally, Corsair's 24GB and 48GB DDR5 memory should be available starting today (February 21) at the following US prices, backed by a limited lifetime warranty.
| | | | |
| --- | --- | --- | --- |
| SKU | Description | Available | Price |
| CMH48GX5M2B5200C38 | Corsair Vengeance RGB DDR5 48GB (2x24GB) DDR5-5200 C38 | 21-Feb | $194.99 |
| CMH48GX5M2B5600C40 | Corsair Vengeance RGB DDR5 48GB (2x24GB) DDR5-5600 C40 | 21-Feb | $204.99 |
| CMH96GX5M2B5200C38 | Corsair Vengeance RGB DDR5 96GB (2x48GB) DDR5-5200 C38 | 21-Feb | $389.99 |
| CMH96GX5M2B5600C40 | Corsair Vengeance RGB DDR5 96GB (2x48GB) DDR5-5600 C40 | 21-Feb | $399.99 |
| CMK48GX5M2B5200C38 | Corsair Vengeance DDR5 48GB (2x24GB) DDR5-5200 C38 | 21-Feb | $184.99 |
| CMK48GX5M2B5600C40 | Corsair Vengeance DDR5 48GB (2x24GB) DDR5-5600 C40 | 21-Feb | $194.99 |
| CMK96GX5M2B5200C38 | Corsair Vengeance DDR5 96GB (2x48GB) DDR5-5200 C38 | 21-Feb | $379.99 |
| CMK96GX5M2B5600C40 | Corsair Vengeance DDR5 96GB (2x48GB) DDR5 5600 C40 | 21-Feb | $389.99 |
| CMH192GX5M4B5200C38 | Corsair Vengeance RGB DDR5 192GB (4x48GB) DDR5-5200 C38 | 6-Mar | TBD |
| CMH192GX5M4B5200C38 | Corsair Vengeance DDR5 192GB (4x48GB) DDR5-5200 C38 | 6-Mar | TBD |