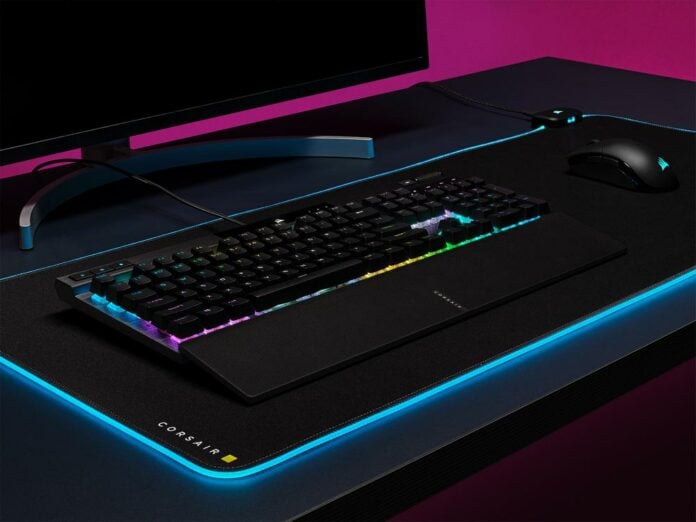 Corsair is enriching its keyboard lineup with three new models, the K60 Pro TKL, K70 Pro Mini Wireless in white, and K70 Pro OPX featuring optical key switches for a high-end gaming experience.
K60 Pro TKL
With this new model, Corsair is offering a tenkeyless format, in other words without a Numpad. This means it retains navigation keys as well as the directional arrows that are mandatory for some gamers.
Weighing 0.96kg, build quality looks neat and sturdy, although we are only getting polycarbonate keycaps; PBT keycaps are absent this time around. To get them, you'll need to look further up the range at the K70 RGB TKL or K70 RGB Pro.
Inside we find Corsair's OPX optical switches rated at 150 million activations with a 1mm actuation distance plus the necessary full-key rollover and 100 per cent anti-ghosting. The brand's fast refresh is still present allowing for a blazing-fast 8,000Hz polling rate, so to not miss a click.
And finally, iCUE software support is also handy for customising RGB lighting, key remapping, macro programming, and synchronised lighting integration with select games. Not to forget the detachable USB Type-C cable for easy transportation and cleaning.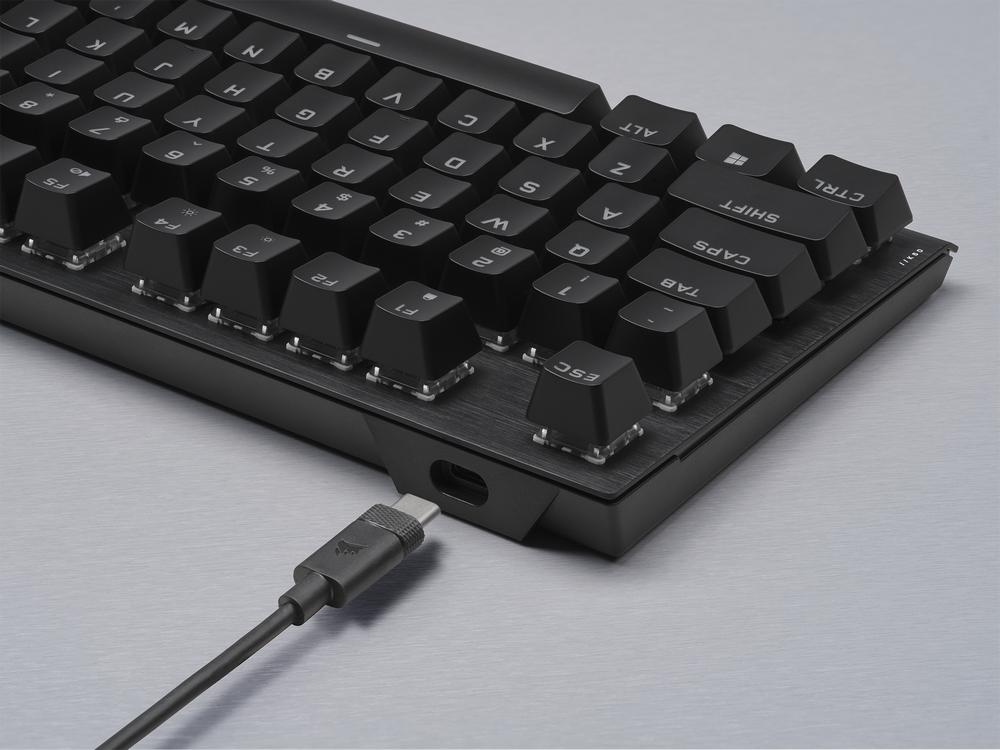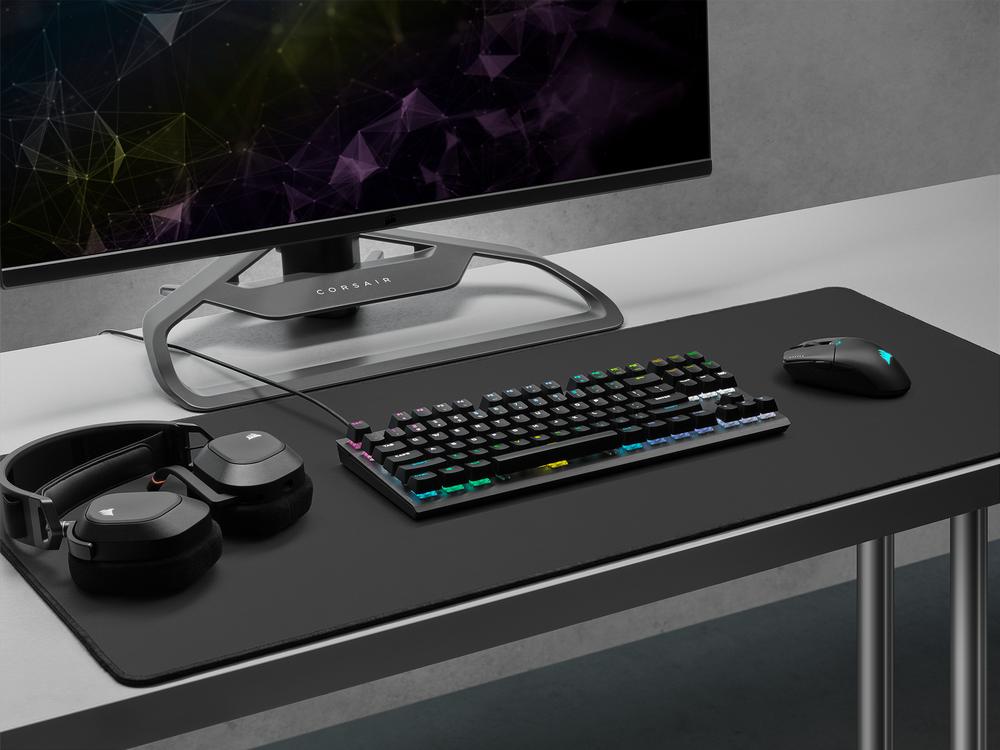 K70 Pro OPX
The K70 Pro OPX offers a full-size 104-key format weighing 1.12kg built from aluminium and featuring double-injection PBT keycaps for extra durability.
As its name implies, this keyboard also boasts Corsair's optical switches capable of withstanding 150 million activations. Actuation distance is obviously still the same 1mm, as is an 8,000Hz polling rate, full anti-ghosting and N-Key rollover.
Gamers and streamers will find 8MB of internal memory very useful since it can store up to 50 profiles, be it macros or shortcuts. Media consumers aren't forgotten either, this one also has dedicated media keys alongside a signature wheel for volume adjustments.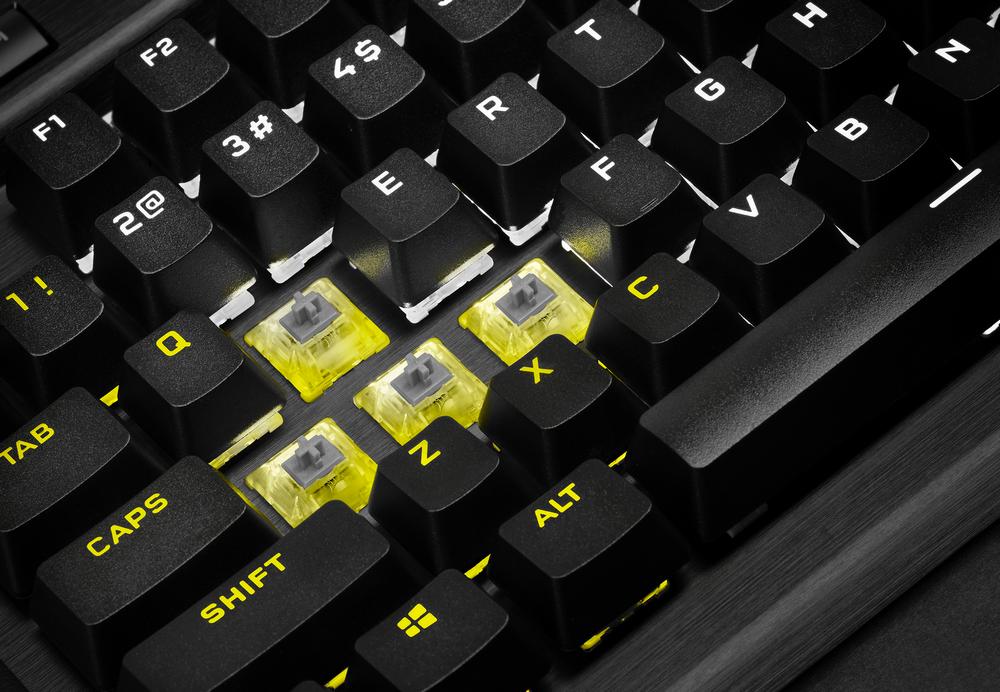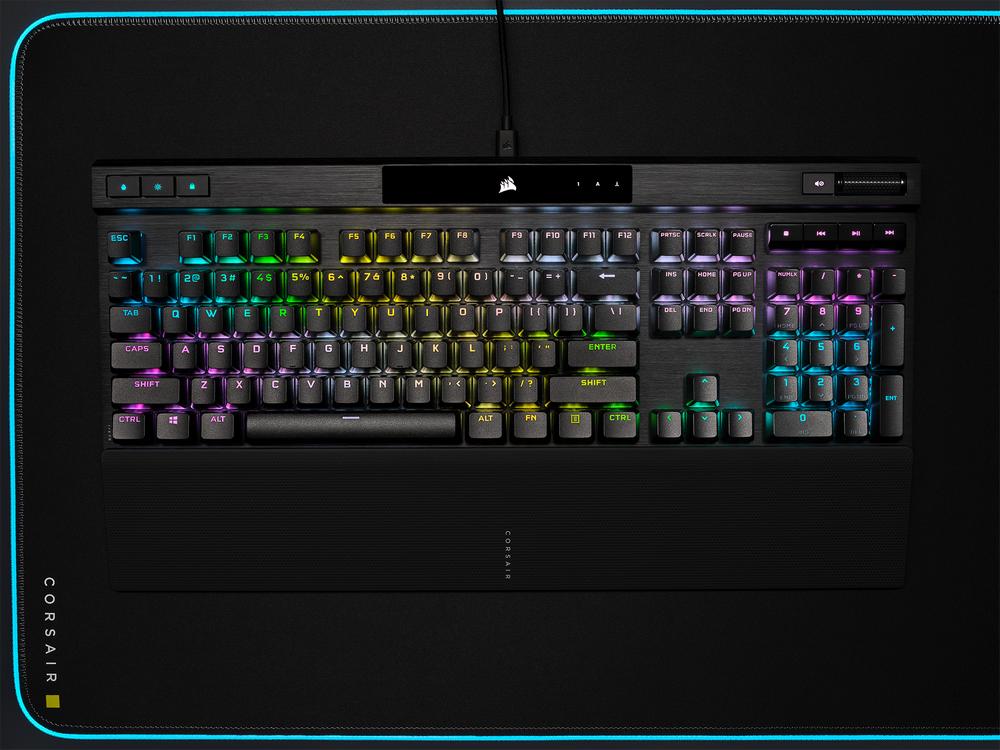 White K70 Pro Mini Wireless
Last but not least, Corsair has also announced the availability of a white K70 Pro Mini Wireless keyboard, the black version of which we talked about here.
As a refresher, K70 Pro Mini adopts a 60 per cent layout, allowing a compact size at the expense of Numpad, navigation keys and arrows. No OPX switches either; this one employs 100 per cent Cherry MX mechanical and tips the scales at a mere 0.64kg.
For those opting for wireless operation, you will have two options, connecting via sub-1ms Slipstream Wi-Fi technology or Bluetooth 4.2. Battery life is rated at up to 32 hours with RGB effects on or 200 hours when off. It would be interesting to have a setting where the keyboard automatically turns RGB off when the cord is detached.
In keeping with others in the range, underlying specs include 8MB of onboard memory for storing up to 50 profiles, an 8,000Hz polling rate, anti-ghosting, and N-Key rollover.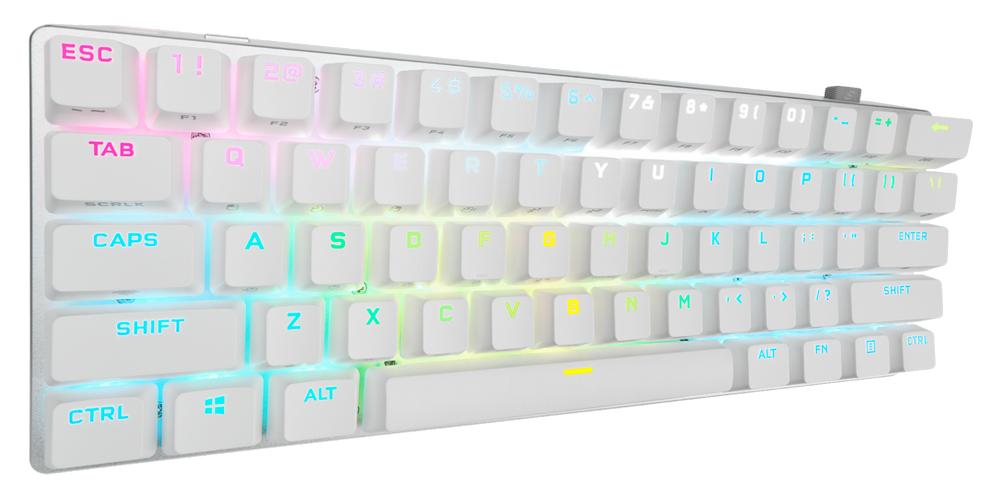 Backed by a two-year warranty, the K60 Pro TKL, K70 Pro OPX, and K70 Pro Mini Wireless are available at £129.99, £179.99 and £169.99, respectively.