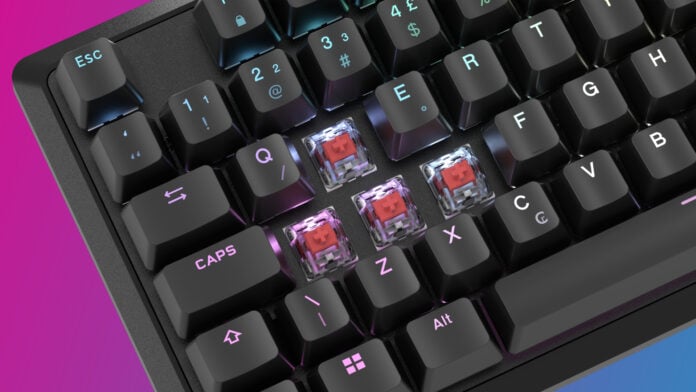 Corsair is slowly moving away from Cherry MX, attempting to make its own gold-standard off-the-rack gaming keyboard switches. Moving things in-house, it's now taking on Cherry's popular linear reds with its own MLX Red mechanical switches. These clickers make their first appearance on the newly available Corsair K70 Core.
Following the Corsair K70 Max's MGX magnetic switches, Corsair's linear reds are closer to what we're used to. On paper, it has all the right features to stand with the best. Factory lubing should make each key press that much more satisfying, and a tight construction will hopefully reduce key wobble. It even boasts two layers of sound-dampening foam to keep you from driving your housemates insane with your endless clacking. This is industry-standard at this point, and my favourite has three, but implementation matters more than count. And finally, it has the same plus-shaped connector that'll work with all your favourite custom keycaps.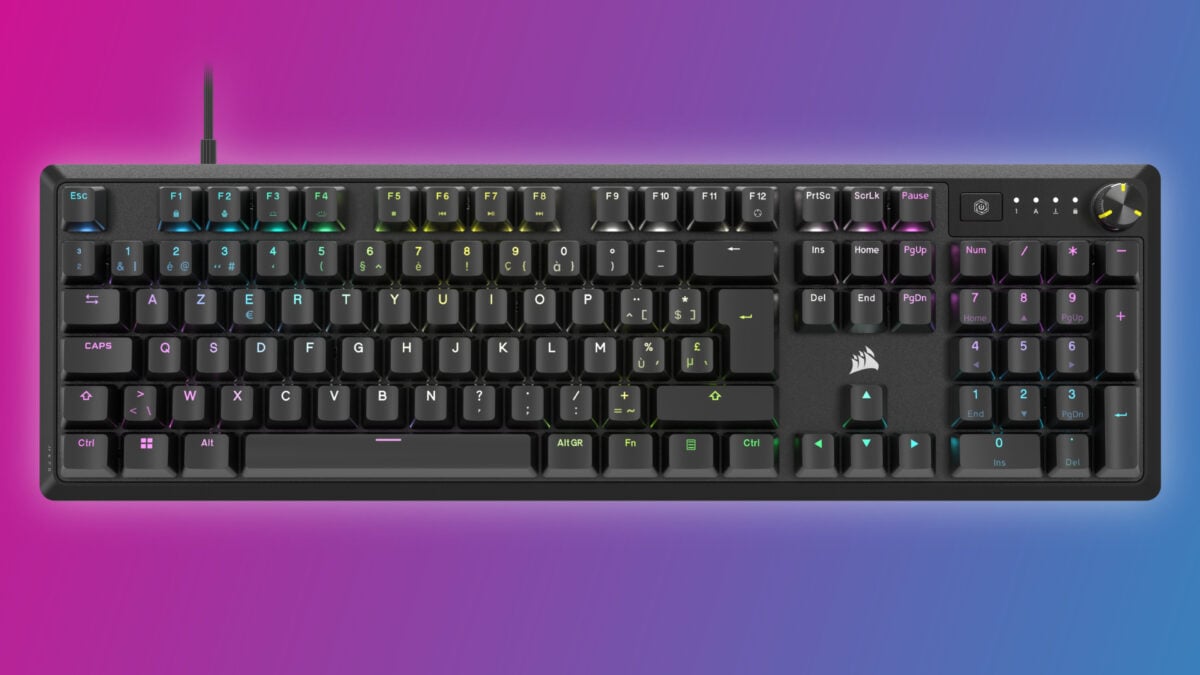 While you could confuse the K70 Core for any other full-sized Corsair clicker, it does iterate on its media keys. The traditional volume wheel is out, replaced by a multi-functional dial you can program in the iCUE software. Alongside audio control, you can also adjust the RGB brightness, use macros, and scroll along a webpage for some reason. I can't imagine it's any easier than using the wheel on your mouse, but it's nice to have options.
It seems the goal with the K70 Core isn't to blow the competition out of the water. Instead, it wants to do the expected well enough to become "the new standard for mainstreaming gaming keyboards." For example, it only features a 1,000Hz polling rate. I've never personally felt a difference moving to 4,000Hz or 8,000Hz, but it's still worth noting. Fortunately, with familiarity also comes the same quality aluminium top plate and double-shot PBT keycaps.
You can get your hands on the Corsair K70 Core now from £89.99 / $99.99. Don't forget to enter promo code ZZ-KEYCAPS at the checkout for free PBT double-shot pro keycaps worth £29.99 / $29.99.