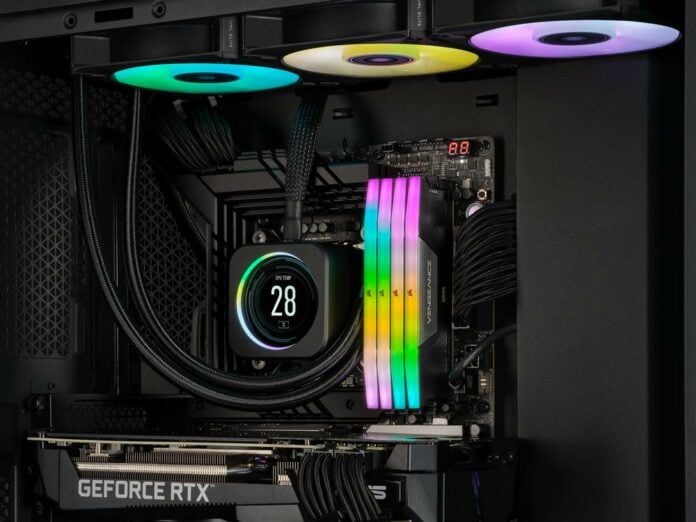 Corsair has launched Vengeance RGB DDR5 memory optimised for the latest gaming PCs and workstations, featuring high frequency at respectable latencies.
Available in black or white heatspreaders, Vengeance RGB DDR5 clocks at 6,400MT/s alongside 38-40-40-84 latencies while keeping voltages under control – hitting 1.35V instead of 1.4V on other models. Perhaps find these voltages too high or your computer doesn't support such speeds? No worries, as Vengeance kits can also be clocked at JEDEC specs – in other words, 4,800MT/s with 40-40-40-77 latencies at 1.1V.
"As with all CORSAIR DDR5 memory, VENGEANCE RGB DDR5 modules are built with only hand-sorted, tightly-screened memory chips to ensure consistently high frequencies, atop performance PCBs for excellent signal quality and stability," said Corsair. These promise nice overclocking potential, assuming Corsair hasn't pushed them to the limits already.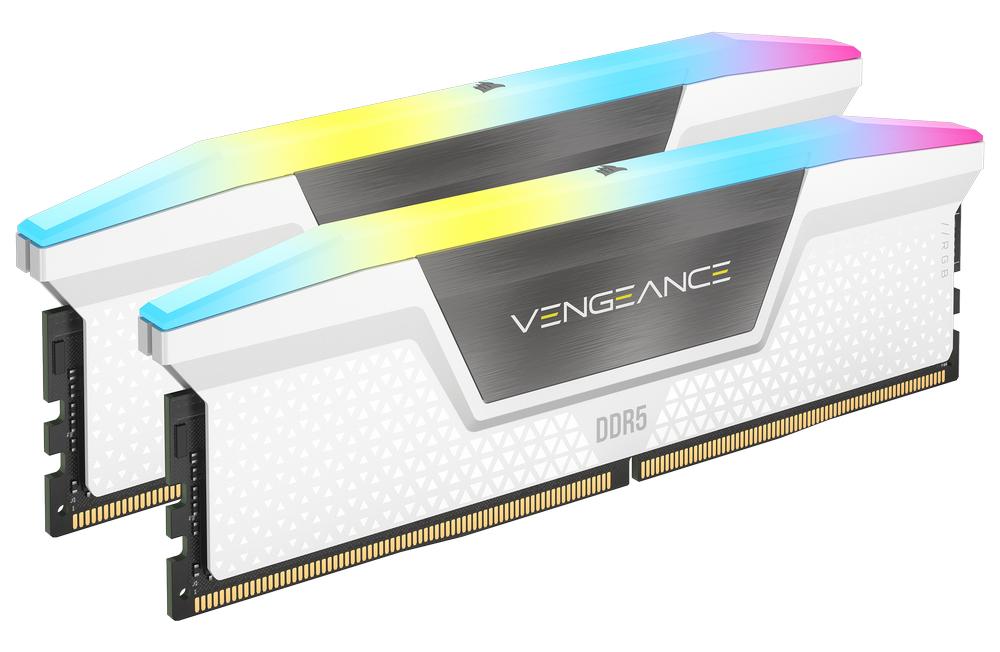 Memory chips are cooled by an aluminium heatsink which is decorated using a triangular pattern design Corsair offers on the latest components. Moreover, each module's top includes an individually addressable 10-zone RGB lighting encased in a diffusion bar. The latter is customisable and can sync with the rest of your iCUE-enabled setup or select games via the iCUE software.
Later this year, iCUE software will also allow you to save custom Intel XMP 3.0 profiles, providing more stable and precise overclocking compared to previous generations that relied solely on BIOS control, according to Corsair.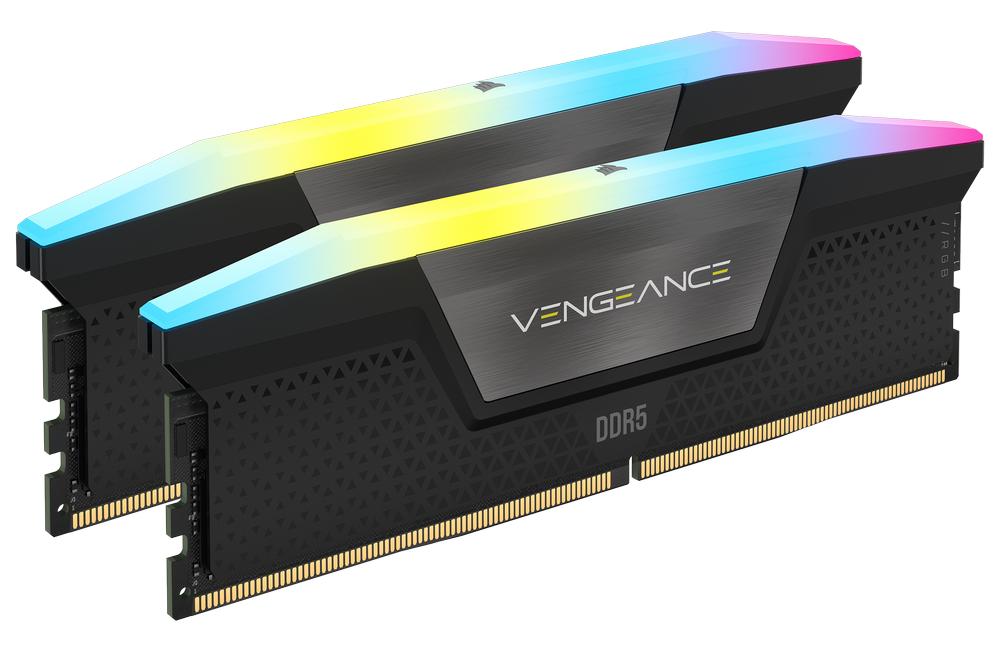 Corsair's Vengeance RGB DDR5-6400 CL38 memory is available now in 32GB (2x16GB) kits for £309.99 backed by a limited lifetime warranty. 6,600MT/s kits should be available soon. However, If you can't wait until then, Corsair also offers Dominator Platinum RGB DDR5-6600 for £389.99.