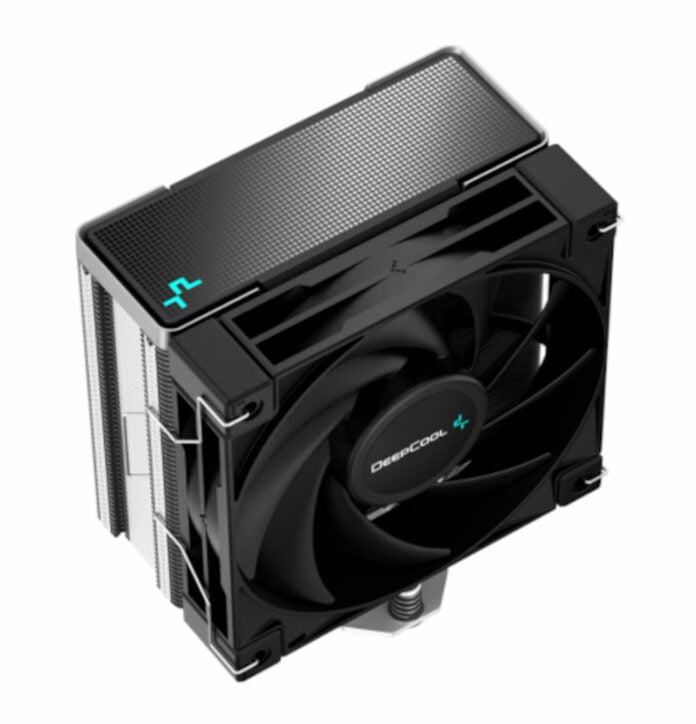 DeepCool unveils a new CPU tower cooler with direct-contact heatpipes and a 120mm FDB fan at only $29.99. What's not to like?
The AK400 is a stripped-down version of the AK620 cooler, featuring only one tower instead of two, and fewer heatpipes than its bigger brother. Nevertheless, DeepCool equips it with a 220W TDP rating. AK400 is compatible with Intel LGA1700/1200/1151/1150/1155, and AMD AM4 sockets. In other words, sockets that house CPUs it can cool within its thermal limit, meaning no Threadripper support.
Four direct-contact heatpipes, with pre-applied thermal paste, carry heat away from the CPU to a 120×45×152mm (WxDxH) heatsink, which in turn is cooled by a fluid-dynamic-bearing 120mm fan. Good to see a cheaper rifle-bearing not used here.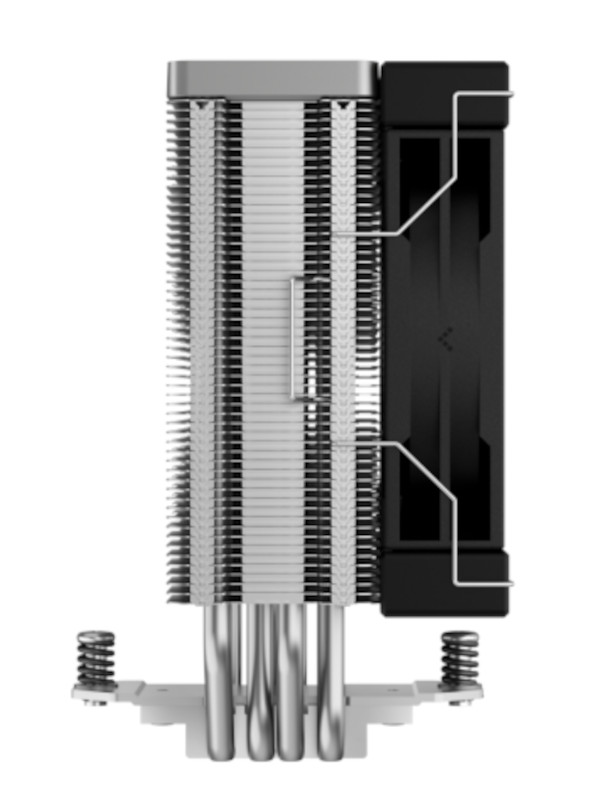 The fan spins from 500 to 1,850 RPM, delivering 66.47 CFM of airflow and 2.04 mmAq of pressure at 29 dBA maximum noise, according to the manufacturer. With it installed, the AK400 dimensions become 127×97×155mm, pushing total weight to 661g. These sizes are still on the small side for premium heatsinks, and you shouldn't have any installation problems in regular ATX boards and mid-tower chassis.
Aesthetically, this cooler looks nice and appears to be built well, although our final verdict is reserved until evaluated.
Covered by a three-year warranty, AK400 CPU cooler pricing starts at $29.99.