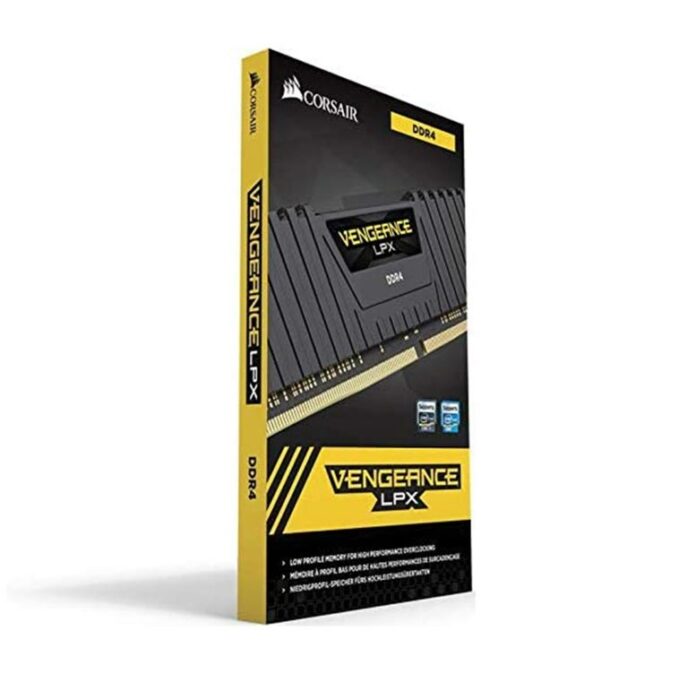 PC DDR4 DRAM module and kit pricing fell quite rapidly between 2018 and 2020, but we saw some resurgence in pricing earlier this year that seems to have fully cleared at the time of writing. In fact, in 4Q 2021, we might be looking at the lowest DDR4 pricing ever.
With the arrival of the first Intel Alder Lake-S chips and Z690 motherboards, consumers have finally got a chance to consider the newest and fastest memory available – DDR5. It is too early to see trends in DDR5 pricing from the consumer side of things, because we need at least a couple more months, but it seems to be almost prohibitively priced, at the time of writing. It is hard to know exactly why DDR5 is so pricey, but it is thought to be a combination of scalping and there not being sufficient production dedicated to the new standard.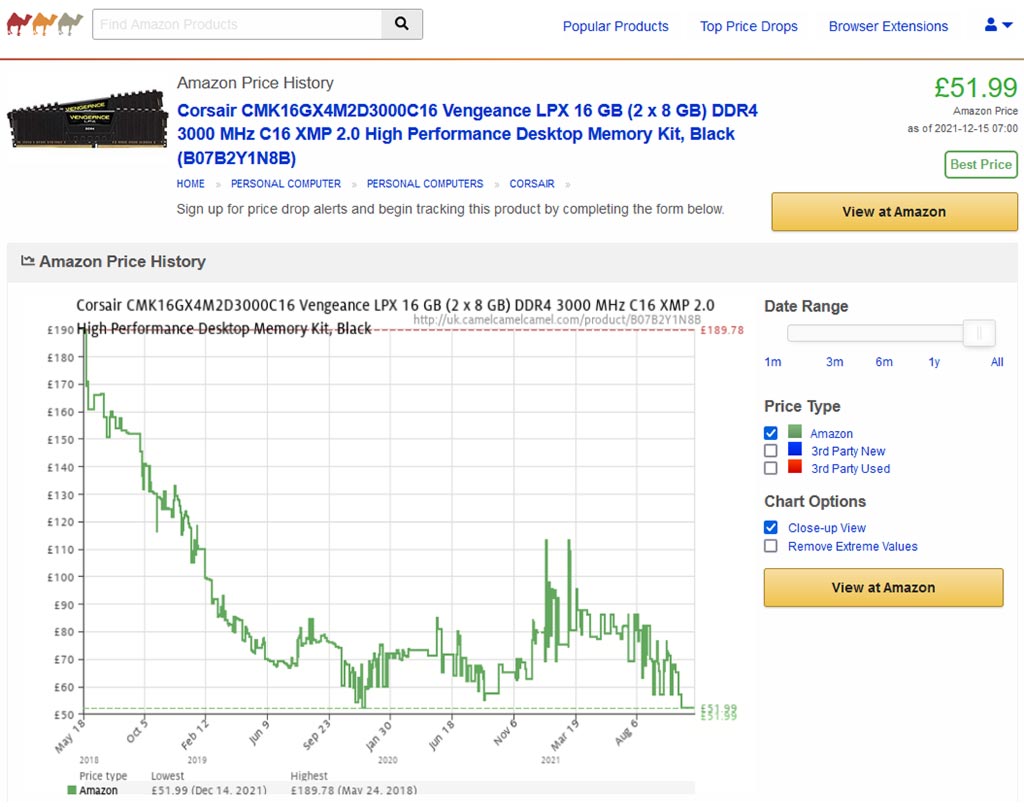 Earlier in the week, TrendForce published one of its regular DRAM market reports where it ponders over all aspects of the memory industry, supply, demand, and trends. If you visit that link, there is a lot of non-PC and business-focussed news to cut through, but we will concentrate on the important PC desktop and laptop segments of the report below.
Cheaper PC DDR4 and DDR5 modules
In the background there will be a "noticeable decline" in PC DRAM prices, says TrendForce. However, the machinations of the market, such as inventory and production strategy, means that the largely cyclical downturn will be limited in their range. Zooming in on what you are probably most interested in, it is claimed that "DDR4 and DDR5 PC DRAM will experience QoQ declines of 5-10 per cent and 3-8 per cent, respectively, for 1Q22."
TrendForce has something further to share about DDR5. It says that the new memory choice of PC makers and DIYers will still have a "relatively low" penetration, so its higher ASPS probably won't impact the market ASPs noticeably. Going forward, DDR5 supply problems should ease with certain DRAM suppliers "reallocating some of their production capacities from mobile DRAM to PC DRAM."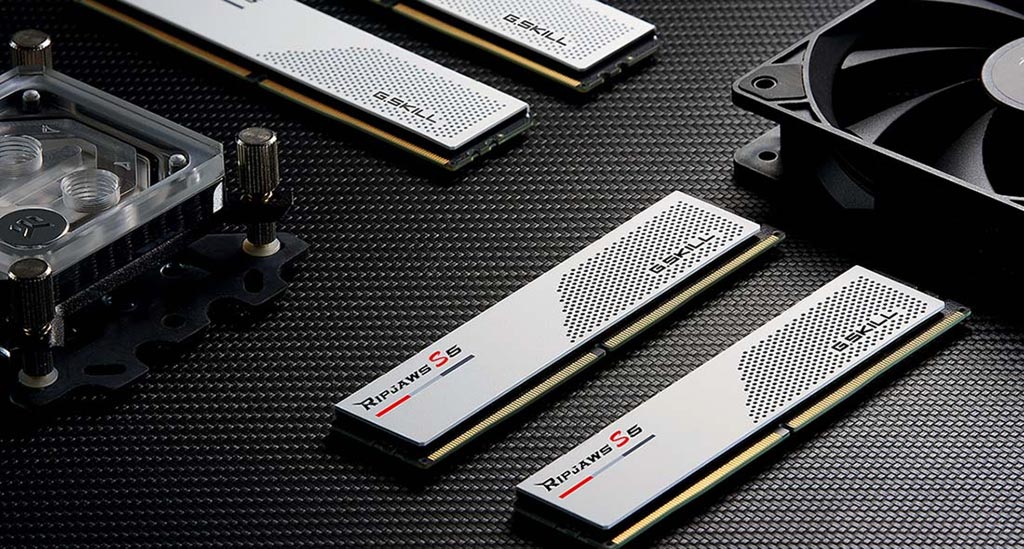 Choosing DDR4 or DDR5 in 2021
In related news, Intel and its partners are expected to launch a lot of DDR5-friendly products soon, with DDR4 options available, at CES 2022. Please weigh up what is available carefully before you set off on purchasing for your next PC build. If you are interested in DDR4 vs. DDR5 in a modern Alder Lake PC, it might be worth a read through the Club386 review of the G.Skill Ripjaws S5 DDR5-5200 32GB Memory Kit.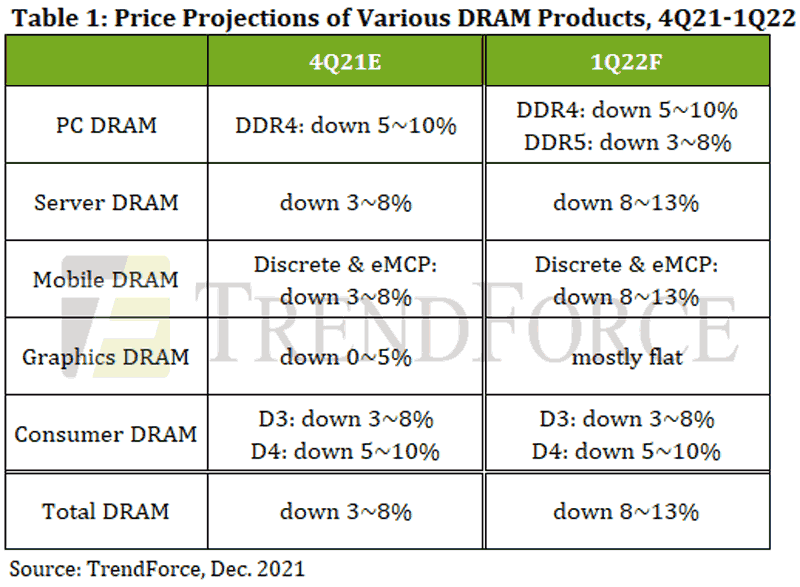 Graphics RAM
The last useful info nugget from TrendForce we'd like to highlight is that it doesn't expect GDDR6 pricing to inflate further in the coming months. Pricing for this new default component choice for most modern GPUs will "stay mostly flat," reckons the market researcher.