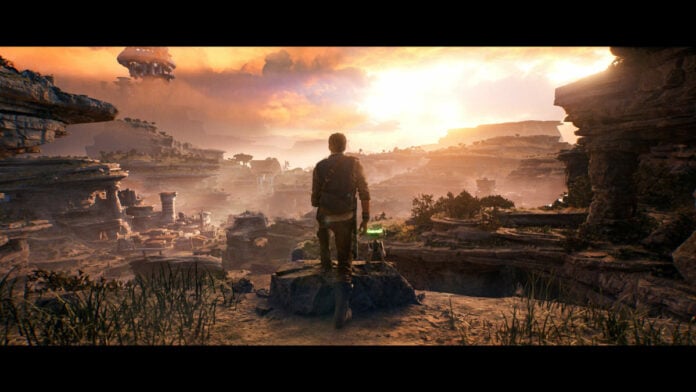 EA's review embargo has been lifted and reviews are out with many singing songs of praise touting the entry as one of the greatest Star Wars games of this generation. However, as is often the case with modern releases, the game suffers a swathe of technical issues on PC, though rest assured the team at EA say they are on it.
Following the embargo lift, EA made the unusual decision to announce plans to fix Star Wars Jedi: Survivor starting with a launch-day patch and more in the weeks to follow in an effort to address various bugs, improve performance, and add more accessibility features.
That's all fine and dandy, and we sincerely hope that the game is in a playable state upon release April 28, but many reputable reviewers highlight that performance issues can be witnessed across the board on both Xbox Series X/S, PS5 consoles, while the worst offender remains the ever challenging PC port. Not something you want to hear a day away from release.
As an example, German-based PC gaming portal, GameStar, as part of its review posted some telling gameplay footage using a rig with top-notch specs that include an AMD Ryzen 9 5900X, 32GB of RAM, and an Nvidia GeForce RTX 4090. Suffice to say, Nvidia's BFG is severely underutilised, hovering at around 35 to 60 per cent usage and the rig struggles to maintain 50 frames per second even at 1440p.
What's more, there appears to be a hefty memory leak in play with the MSI Afterburner overlay reporting 18GB of its total 24GB VRAM pool being used at 1440p. Whew, us mere mortals don't stand a chance.
Alas, the overall consensus shows that PC players have once again gotten the short end of the stick. One can only hope that EA's launch-day fixes will help alleviate most of the problems reviewers have been experiencing.
Though, knowing how this plays out based on past experiences, gamers may be inclined to avoid the PC port for the time being, at least until noticeable improvements have been confirmed.