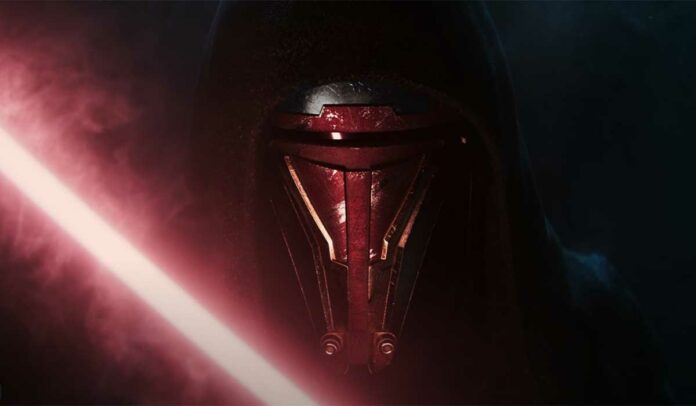 The eagerly anticipated remake of fan-favourite Star Wars: Knights of the Old Republic is in deep trouble and looks certain not to release anytime soon, according to a report by Bloomberg.
Originally expected to hit shelves by the end of 2022, developer Aspyr has reportedly landed in troubled waters after demoing its latest build to producers at Lucasfilm and Sony Interactive Entertainment.
In the immediate aftermath, design director Brad Prince and art director Jason Minor were abruptly fired, leading to Aspyr informing staff that the project "would be paused" until further notice.
Though the game has already been in development for some time, parent company Saber Interactive recently stepped in to aid Aspyr's efforts. The studio has a history of porting games between platforms, but took on the remake with little experience in developing a game from the ground-up. Reports now suggest Aspyr staff fear Saber may take complete control of the project.
Fondly known as KotOR, the role-playing game first released back in 2003 to universal acclaim, becoming a top-seller on multiple platforms and easily one of the best Star Wars games to date. An up-to-date retelling naturally offers huge appeal, and those dreams appeared to be realised last year, when Sony unveiled a remake as part of its September PlayStation 5 showcase.
Knights of the Old Republic Remake had previously cited controversy by opting not to be a multi-platform release on day one. Unlike the 2003 original, the remake will launch first on PS5 and PC, with support for other platforms yet to be confirmed.
Game studios have developed a Hollywood-like habit of revisiting prior hits, but high-quality remakes are no small feat. Following the numerous issues surrounding Grand Theft Auto: The Trilogy, perhaps a Knights of the Old Republic delay is good news. Getting it right will take time.