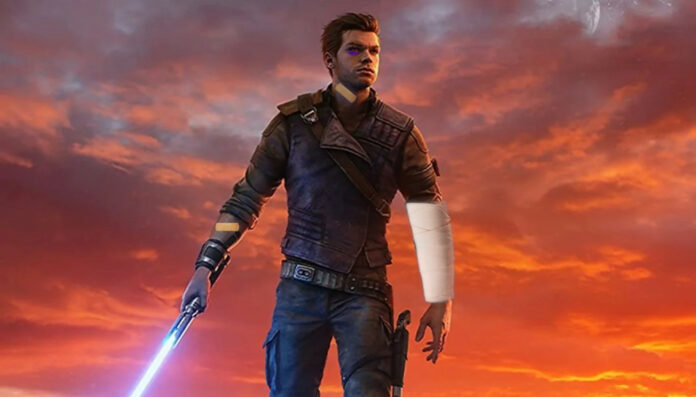 After a bumpy start, Star Wars Jedi: Survivor has received its first patch on PC fixing many bugs and providing some much-needed performance uplifts.
Following widespread reports of catastrophic game crashes and sub-standard performance, EA took to Twitter stating: "We are aware that Star Wars Jedi: Survivor isn't performing to our standards for a percentage of our PC players, in particular those with high-end machines or certain specific configurations." As some have qualified the game of the worst optimised title of 2023.
The PC version of the game, and console variants to a certain extent, have been plagued by crashes and bugs such as terrible stuttering, even though it offers shaders compilation at launch. One may have thought that developer Respawn Entertainment has learned from Jedi: Fallen Order's problematic launch to avoid remaking similar mistakes, but apparently not. Making matters worse, the problems span all manner of hardware; the game is notoriously hard to run, with even RTX 4090 struggling to break the 60FPS barrier.
Due to these issues, the game received mostly negative reviews on Steam during the first hours following release, though the rating has now stabilised as average as patches come and players find ways to avoid issues. While the first game also suffered from a rough start nowadays it is in a better state and Steam user reviews are mostly positive, so we hope with time the developer will squish all bugs leaving us to enjoy another good game.
A wave of patches are planned and the first has arrived relatively quickly. Weighing 3.3GB, the new update improves non-RT performance on PC, alongside many console bug fixes for crashes, dialogue overlapping, rendering/collision issues, and more – the full list of changes can be found bellow. If you are wondering why PC doesn't have the same number of fixes, it's because said fixes were rolled into the PC release prior to launch.
Going by player experiences, this patch does appear to improve performance quite drastically, so kudos for the quick dev response, we just wish such patches weren't needed in the first place. Needless to say that gains will vary depending on hardware combinations.
On a side note, enterprising modders claim to have added support for Nvidia DLSS to the game. A welcome addition as the game officially only features FSR at the time of writing.
Patch notes:

Star Wars Jedi: Survivor Patch Notes PC – May 1st
Performance improvements for non-raytraced rendering
Star Wars Jedi: Survivor Patch Notes PS5 and Xbox Series X|S – May 2nd
Multiple crashes fixed across PlayStation and Xbox Series X|S and various areas of the game
Fixes crashes that were tied to skipping cinematics
Performance improvements across PlayStation 5 and Xbox Series X|S
Fixed an issue with dynamic cloth inside the Mantis
Fixed various rendering issues
Fixes an issue with registered Nekko colors not saving
Fixes an issue with registered Nekko disappearing from the stable
Fixed issues with cinematic dialogue overlapping
Fixes various collision issues
Fixed an issue with enemy AI remaining in T Pose during photo mode
Fixes a freeze that occasionally occurred while talking to Doma
Fixed a bug where the BD-oil VFX did not properly render
Fixed an issue where players were getting stuck inside the Chamber of Duality if you didn't save after leaving the chamber and die