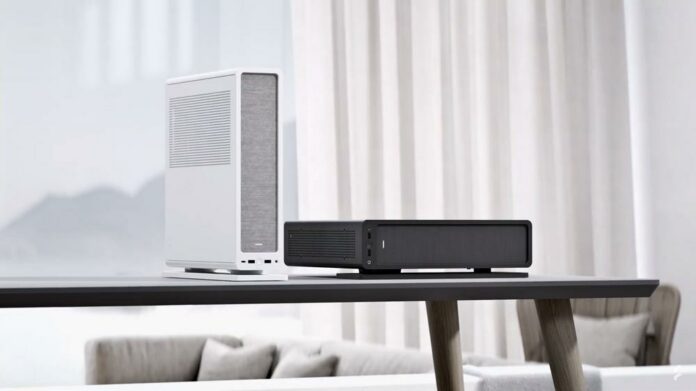 Fractal Design, known for the excellent Torrent Compact, today unveils its newest chassis called Ridge aimed at those wanting a compact machine without skimping on hardware.
The small-form-factor (SFF) chassis measures 355mm x 95mm x 375mm and weighs 4.3kg, offering a 12.6-litre volume for your components' installation. If you thought Intel's NUC 13 Extreme was too proprietary because of its unique motherboard, or simply need an AMD-powered machine, then this one may be for you.
You may have guessed from the pictures, Ridge is first and foremost meant to deliver the smallest footprint while fitting as much hardware as possible. This means no glass side panels, no RGB, and very limited water-cooling support. Instead, you get steel side panels with perforations for air intake, modern I/O, and the possibility to configure it in both horizontal and vertical orientations. Note, you can also flip the case around to position I/O up top.
A minimalistic look that blends well in a living room or office space, especially with that amazing-looking, magnetically-held fabric front filter.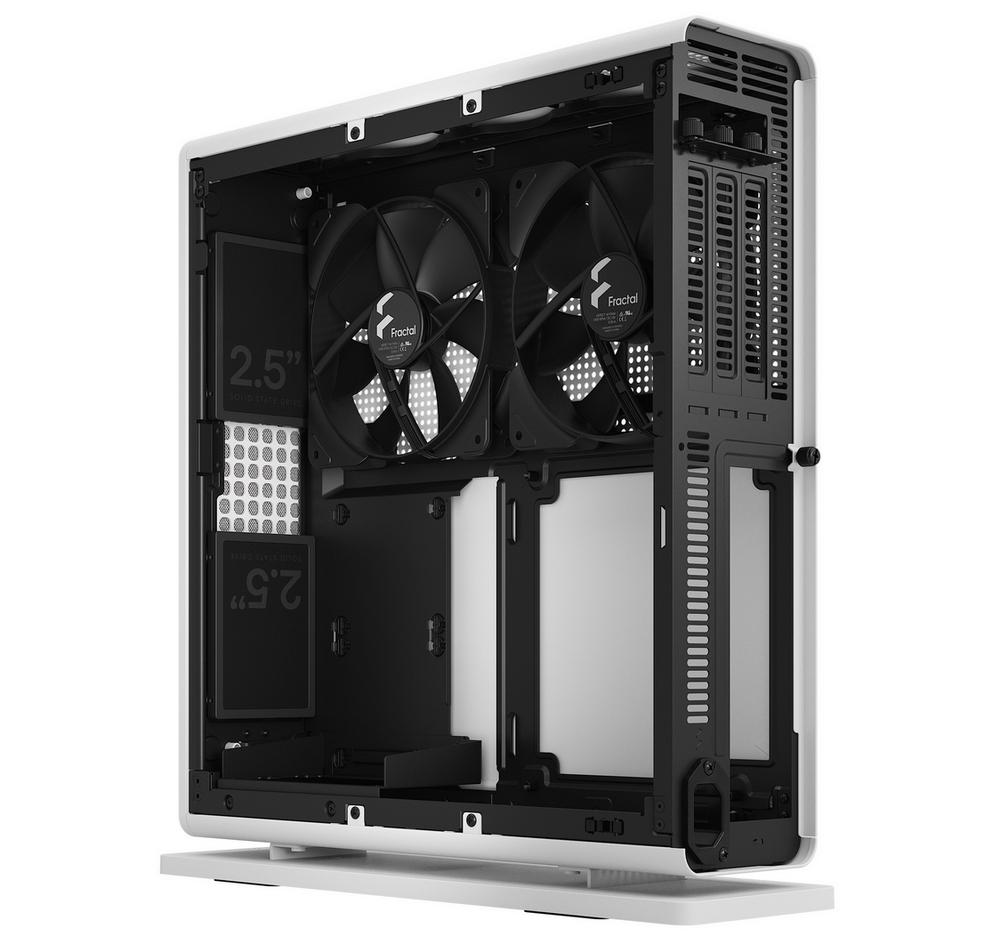 Inside, you can cram up to Mini-ITX motherboards, SFX-L power supplies, 70mm-high CPU coolers, and 325mm-long graphics cards (335mm without SSDs) with a maximum height of 125mm (137mm if you remove the top 80mm fans). While the case itself supports up to (82mm) triple-slot graphics cards, looking at the available (57mm) clearance, you may need to remove the included 140mm fans to fit a big beastie in. Keep in mind that sometimes it's better to remove these fans even if the card fits, to allow more breathing room for GPU fans.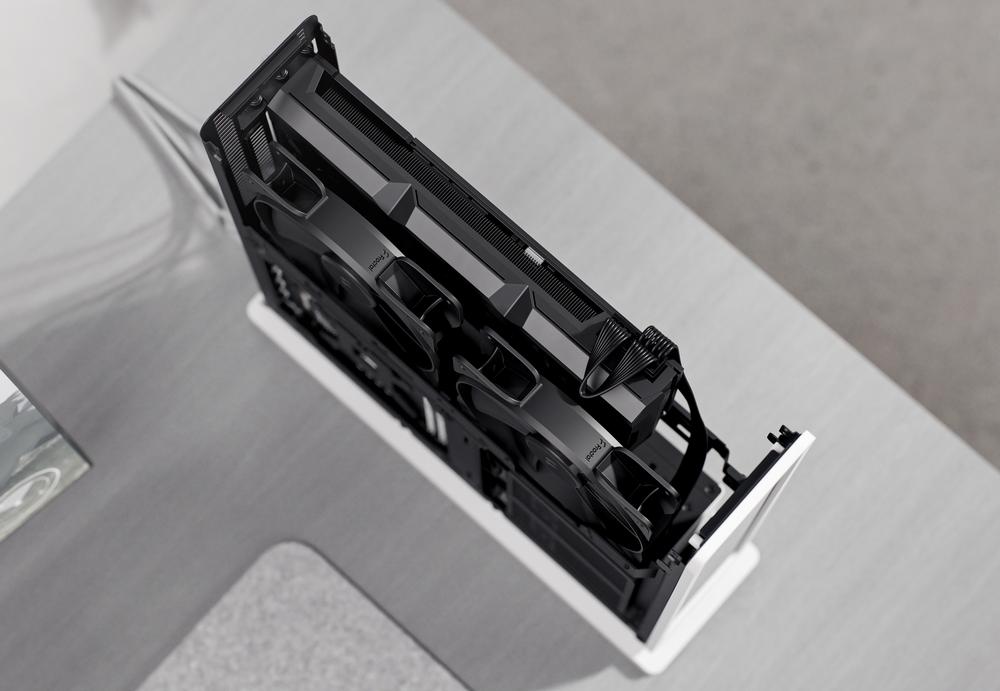 Storage entails four 2.5in drive mounts, in addition to any M.2 the motherboard supports, and this includes boards with back-side M.2 slots, thanks to the ample room left by the cutout panel.
Talking about room, there's space for three additional 80mm fans up top if your graphics card height is less than 125mm.
Finally, front I/O comprises two USB 3.0, one USB 3.1 Gen 2 Type-C, and a 3.5mm combo audio jack.
The Fractal Ridge Chassis can be found for around £135 and is backed by a two-year warranty.