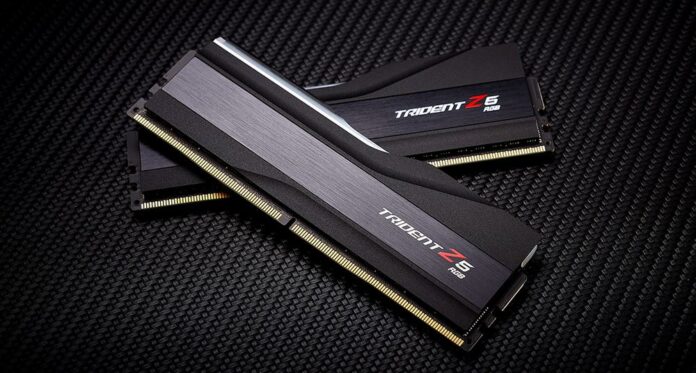 G.Skill has launched its latest and greatest Trident Z5 RGB memory to retail, featuring super-fast 8,000MT/s speed, CL38 latency, and RGB for extra style points.
The DDR5-8000 Trident Z5 RGB comes in two colours, black and metallic silver. Both are available in 32GB (2x16GB) capacity with a CL38-48-48-128 latency at 1.45V using Intel's XMP 3.0. This dual-channel kit seems very similar to the one unveiled by the brand a couple of months ago, only diverging a little in the (TRAS) timings department.
For its validations, G.Skill used an Asus ROG Maximus Z790 Apex motherboard and an Intel Core i9-13900K processor. Needless to say, these are high-end parts, so you better have a good machine if you want to avoid any compatibility issues. Also, by default, like any DDR5 memory, this kit will be set to JEDEC's 4,800MT/s at 1.1V, so make sure to get into your BIOS and turn on XMP.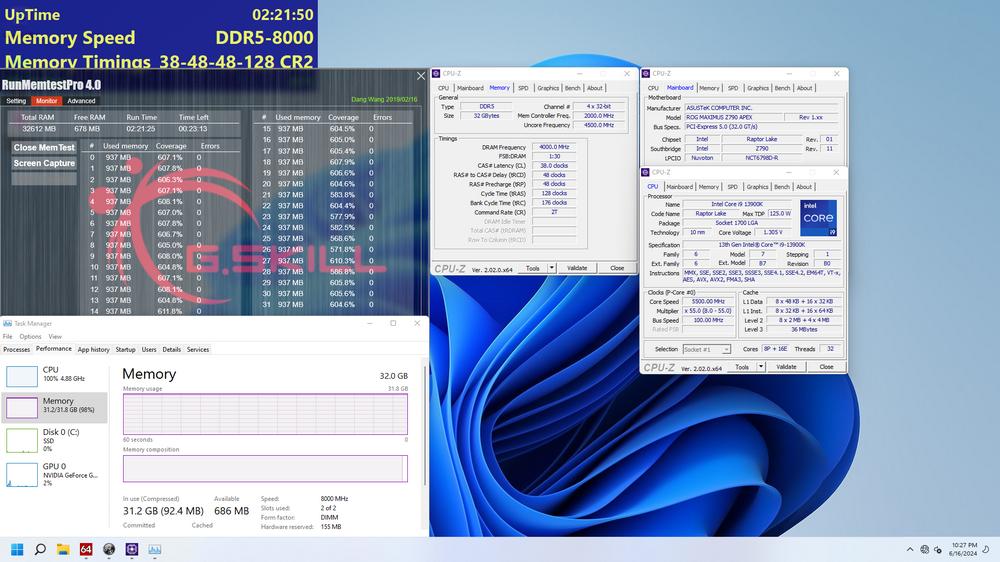 While XMP 3.0 is considered overclocking, in reality, these modules are built from the ground up in order to reach these speeds, assuming your CPU and motherboard can handle them. In other words, XMP is just a way to provide memory that exceeds JEDEC specifications – which, let's face it, are generally too slow for what the industry. JEDEC specs are more like a guideline or a worst-case scenario, so if the memory can't hit those speeds on any machine, then there is a problem.
"G.SKILL is dedicated to develop performance overclocked memory kits. Developed and optimized on the Intel Core platform, Trident Z5 RGB taps into the speed potential of DDR5 to bring a whole new level of performance to worldwide overclockers and PC enthusiasts," said G.Skill.
Both colours of G.Skill's DDR5-8000 32GB (2x16GB) Trident Z5 RGB memory kits are available to purchase now for around £560, backed by a limited lifetime warranty.