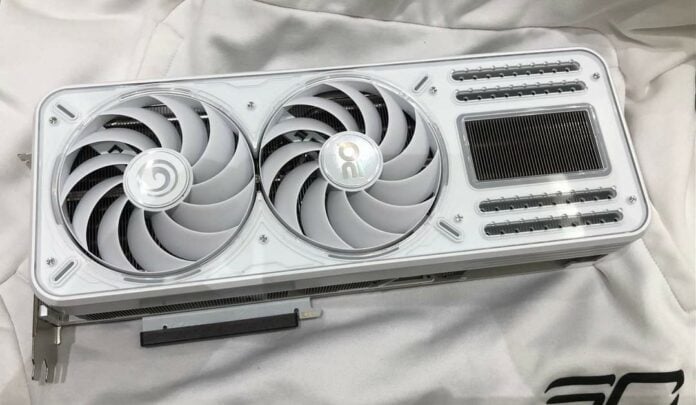 Galax has introduced the RTX 4090 20th Anniversary Edition graphics card featuring a unique triple-fan design and power header location.
To mark two decades of operation in the Chinese GPU market, Galax is releasing a special edition RTX 4090 GPU rocking an eye-catching design with three (potentially 100mm) fans and a flowthrough area. Two of the three fans are located frontally flanked by a gorgeous-looking shroud, with a large opening near the edge for air circulation towards the rear fan. The top glass-like plate is certainly a ceremonious way to celebrate using the best graphics card.
Talking of which, the rear carries a white backplate to keep up with the card's style alongside the last fan. This fan/heatsink combo inflates the card to what resembles a three-slot design. The back also includes what looks like probing points and a dual BIOS switch. Though, it is hard to say from the available picture if we are getting an addon display like the Hall Of Fame (HOF) series.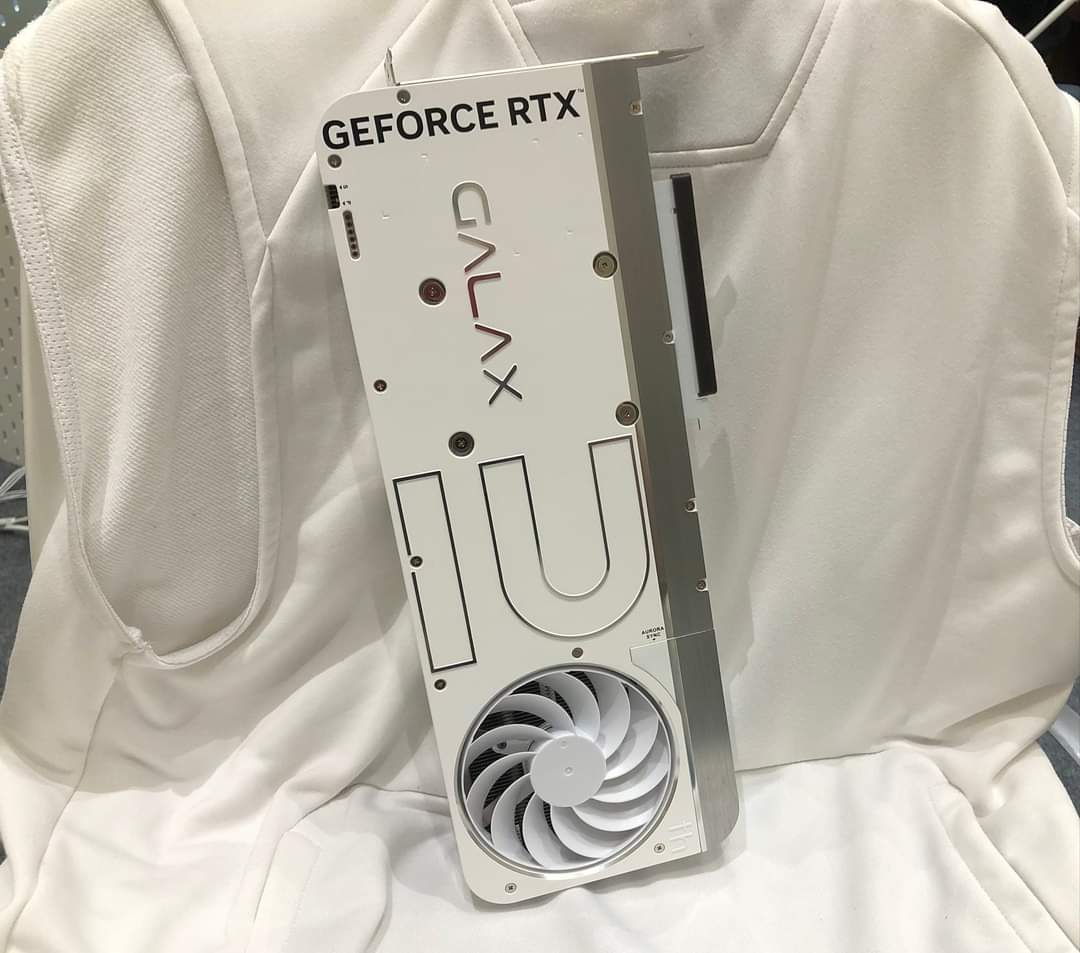 The other noteworthy point is the relocation of the 12VHPWR connector near the PCIe slot – opposite to its usual placement, subsequently putting it close to the chassis' cable routing openings. However, we have no word if we are in front of the newly revised 12V-2×6 or a 12VHPWR.
The positioning could make it hard for users to adequately secure the 12VHPWR connector, however, with the added chance of it getting dislodged when trying to install the card on the PCIe slot. The best solution to avoid this seems to be hooking the cable on the card first then partly routing it through the chassis, slotting the card on the motherboard, and then connecting the cable to the PSU. Otherwise, from a quick glance, this is one of the best implementations of stealthy power cables.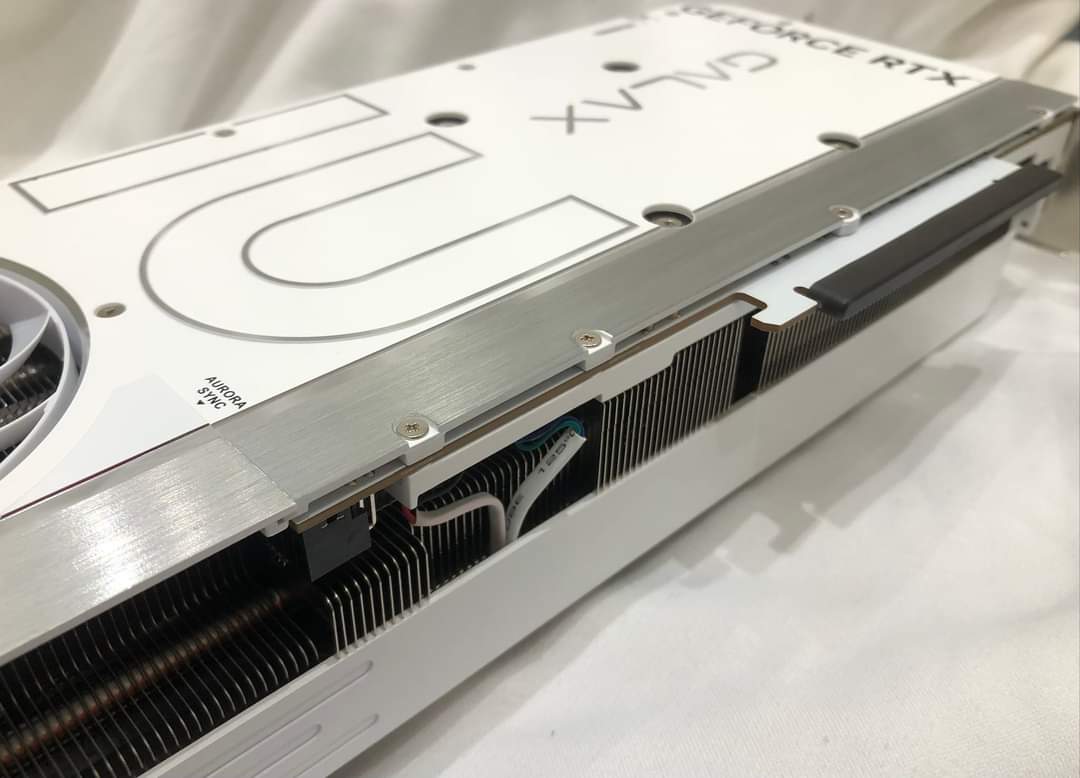 When it comes to the insides, we don't know much regarding power delivery or PCB layer count. That said being a special edition, we can expect Galax to pack some 32 power phases like the HOF series, for uncompromised performance and overclocking potential.
The beast coming soon, probably priced accordingly. You can bet way above £2,000.