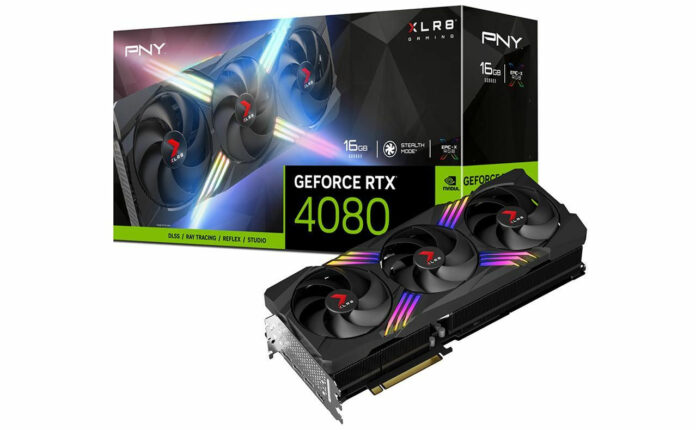 With flagship GeForce RTX 4090 selling out in droves, Nvidia is gearing up to launch the one-and-only GeForce RTX 4080 on November 16. US retailer Newegg has already started listing partner cards starting at $1,199.
The AIB partner card in question, PNY's XLR8 Gaming VERTO GeForce RTX 4080 (what a mouthful), has already sold out with a OC variant listed as 'coming soon.'
The SKU is a triple-fan variant touting a base clock of 2,205MHz and a boost clock of 2,505MHz. That puts its specs more or less in line with Nvidia's Founders Edition. Partner cards may not have a great deal of further headroom, as PNY's OC variant only carries a mere 50MHz uptick over stock specs, given how much overclocked and custom-cooled RTX 4090s are going for, we're understandably cautious about launch-day RTX 4080 pricing.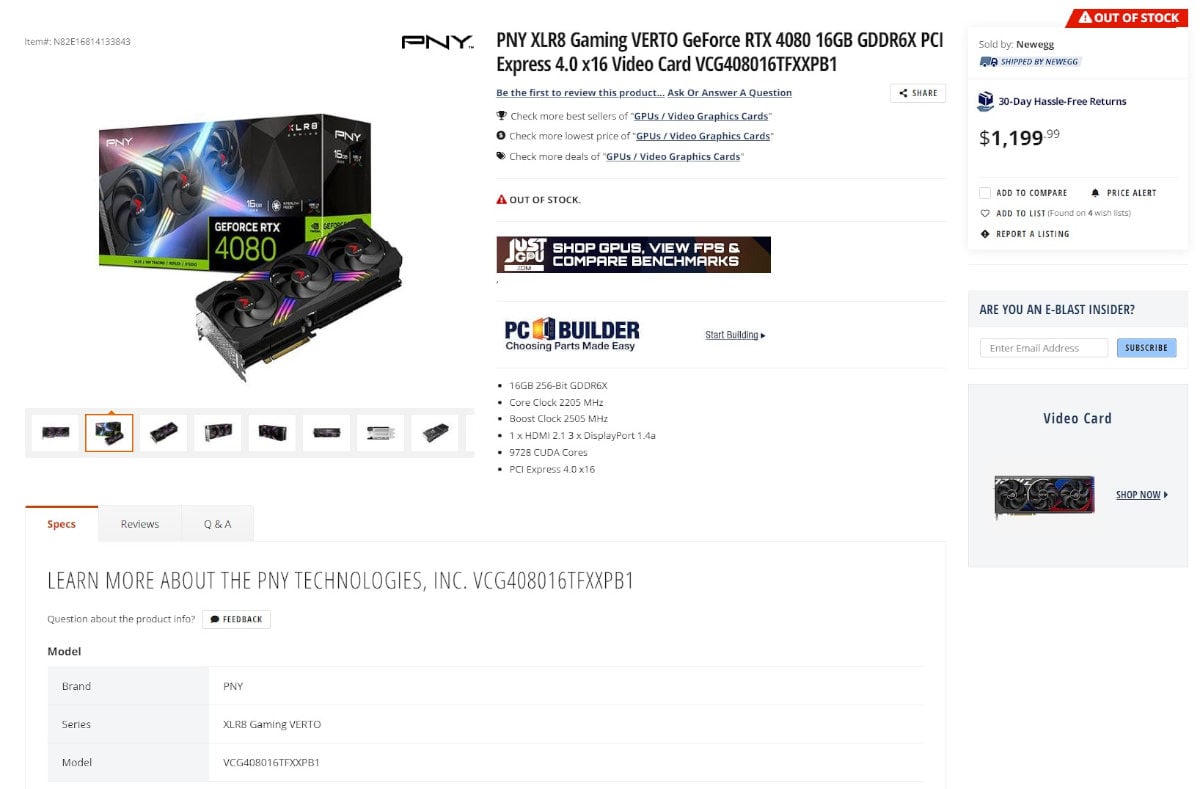 An eagle-eyed viewer over at VideoCardz spotted three GeForce RTX 4080 listings at LaptopsDirect, revealing less flattering UK pricing with partner cards starting at £1,450. That's 14 per cent more than Nvidia's suggested retail price of £1,269, while the glittery Palit GameRock OC variant gets evening dearer, seeing a 21 per cent increase over MSRP retailing at £1,530. Whew.
Couple this with consumers still having to deal with scalpers even though the crypto boom has long since passed, the November 16 launch could leave gamers wanting, despite current generation cards reaching all-time-lows, both in retail and reseller markets. It is hard work being an early adopter.