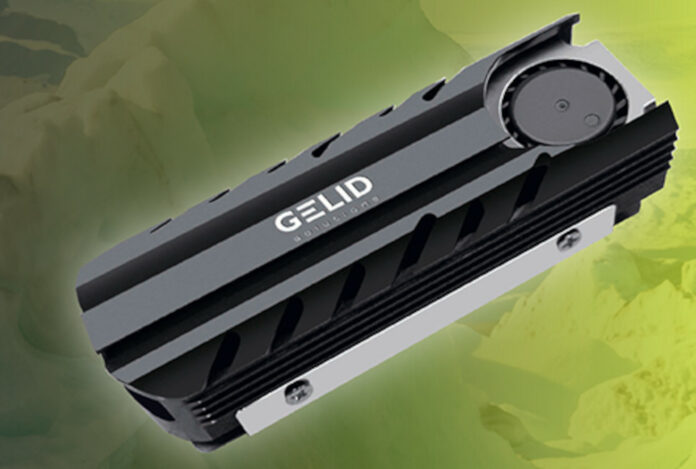 Gelid has announced the IceCap Pro M.2 SSD Cooler targeted towards hot-operating M.2 drives such as upcoming PCIe 5.0 SSDs.
Following Corsair's and CFD's approach, Gelid is also opting for an active solution by coupling a small aluminium heatsink with a tiny 20mm fan. A flattened, probably nickel-plated copper, heatpipe spreads heat over its fins, while the fan blows fresh air from the side at up to a crazy 12,000RPM. The fan uses a 4-pin PWM connector that should fit any motherboard fan header.
IceCap measures 73mm x 24mm x 16.6mm and weighs 56g. Thanks to its active cooling, the IceCap should perform well, cooling hot SSD controllers and memory chips without taking up too much space. Gelid claims 18.2dBA noise, which is doubtful at such speeds, so either there is a mistake on the reported speed, or the noise reading is referring to the minimum speed.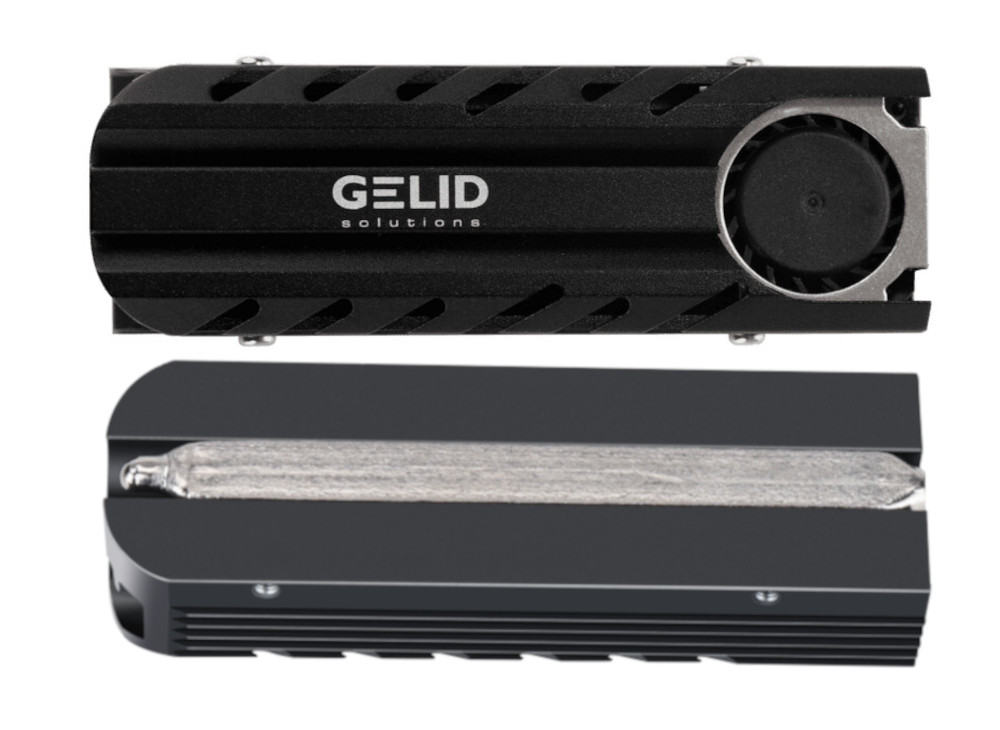 Aside from noise concerns, a fan can still die at some point, potentially rendering the heatsink inoperable. For that reason, a passive design – such as the one made by Thermalright or that by Gigabyte for its upcoming Aorus Gen 5 SSDs – is preferred, assuming space isn't a problem, obviously.
Inside the box, we find the heatsink itself, three thermal pads – two 0.5mm plus one 1.0mm – cut to the right dimensions, a backplate, four screws, and a mini screwdriver to secure the SSD in place.
The IceCap Pro SSD cooler (HS-M2-SSD-22) is sold at $16 on Gelid's website, backed by a two-year warranty.