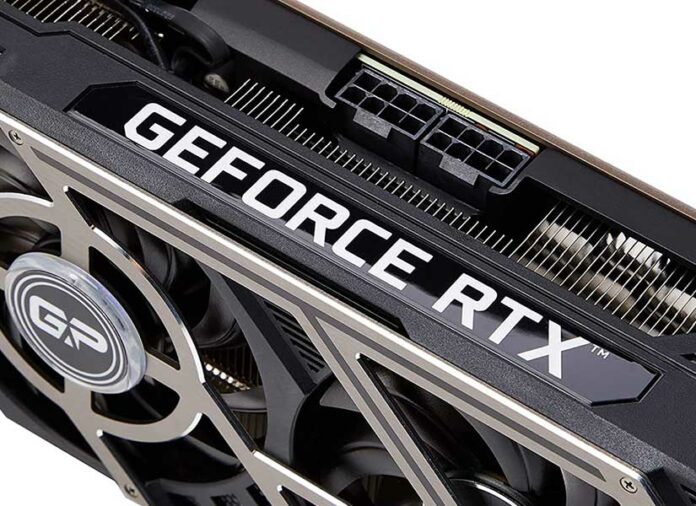 It has been a trying few years for PC gamers eager to get their hands on upgrades, but the tide is turning and component prices are starting to resemble some form of normalicy.
With the best graphics cards having returned to MSRP, models further down the stack are starting to follow suit. Today, Palit's GeForce RTX 3080 GamingPro has dropped to £749 at Amazon, marking the lowest price we've seen in a long while.
---
"Equipped with Triple A Die Casting Plate Kit and Advanced TurboFan 3.0, the model brings amazing thermal performance. Combining an iron-black and silver-grey design with ARGB, the card also allows customized lighting effects to suit gamers' own style."
We earn a commission if you make a purchase, at no additional cost to you.
Such pricing better aligns with what consumers may have expected to pay at launch nearly two years ago, yet any belated saving will come as welcome relief to enthusiasts who've been starved of product for far too long. It should be noted, however, that the listed Palit GamingPro card is equipped with 10GB of GDDR6X memory; newer 12GB variants with a higher core count still fetch upwards of £900.
More attractive pricing can be found across the graphics spectrum. Top-end GeForce RTX 3080 Ti continues to creep downward – Gigabyte's WindForce 3X card has fallen to a new low of $1,099 at Amazon US, and at the mainstream end of the market, AMD's Radeon RX 6600 has dipped below the £300 mark here on UK shores.
---
"GeForce RTX 3080 Ti graphics cards deliver the ultra performance that gamers crave, powered by Ampere—NVIDIA's 2nd gen RTX architecture."
We earn a commission if you make a purchase, at no additional cost to you.
Temptation grows, yet with next-gen cards on the horizon, might further price reductions be in the offing? Only time will tell, yet with popular cryptocurrencies in crisis, here's hoping the days of GPU shortages and inflated prices are at an end.