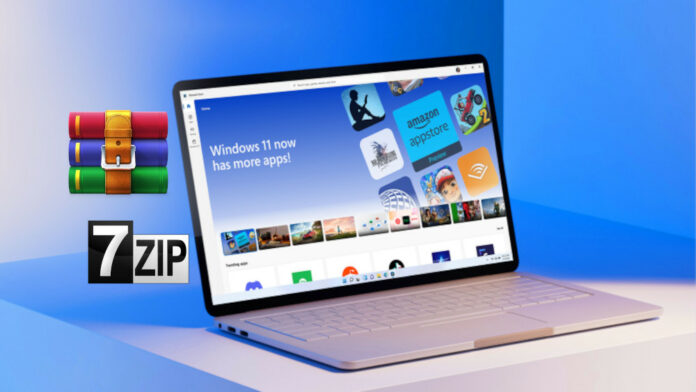 The day has come, friends, Microsoft is finally adding native support for additional archive formats to Windows 11, including tar, 7-zip, rar, gz and many others using the libarchive open-source project.
We can finally extract rar files without needing third-party apps, and Microsoft's overhaul even includes compatibility for 7-zip's excellent compression algorithms. For a long time, Windows only recognised zip files which, while good for day-to-day use, aren't everyone's preferred choice.
Microsoft hasn't yet divulged full details with regards to functionality, so there's every chance we may only get access to file extraction, with compression still requiring third-party software. The same goes for the used algorithms; we may not have access to advanced/low-size compressions. With that said, as long as we have decompression, most users will be more than happy, especially when it comes at no additional cost.
While I very much appreciate this integration, I can't but feel bad saying goodbye to WinRAR – it's been around for over 25 years, and almost every ageing PC enthusiast is likely to have used it at one point or another. We will not forget you.
A timeframe for the Windows 11 update is yet to be confirmed, but support for the additional archive formats is expected to first roll-out as part of Microsoft's Insider program, ahead of a wider release at a later date.