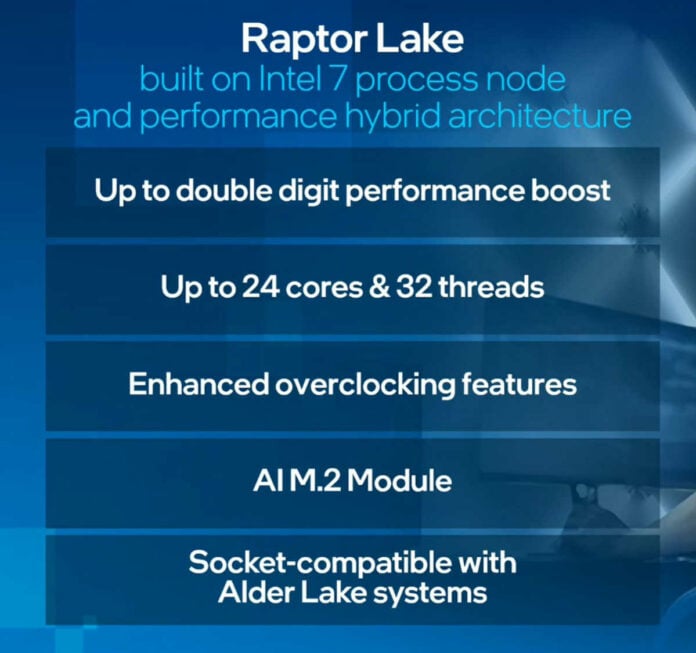 During its Investors Meeting event for 2022, Intel demoed an engineering sample of next-generation Raptor Lake, while promising up to double-digit performance uplift compared to today's Alder Lake silicon. Reading between the lines, IPC is likely to increase by only a few per cent.
The CPU in question has 24 cores, eight of them are Performance (P) cores while the remaining 16 are Efficient (E) cores. Only P-cores are hyperthreaded. Doing the math reveals a total of 32 threads for top-line 13th Gen Core.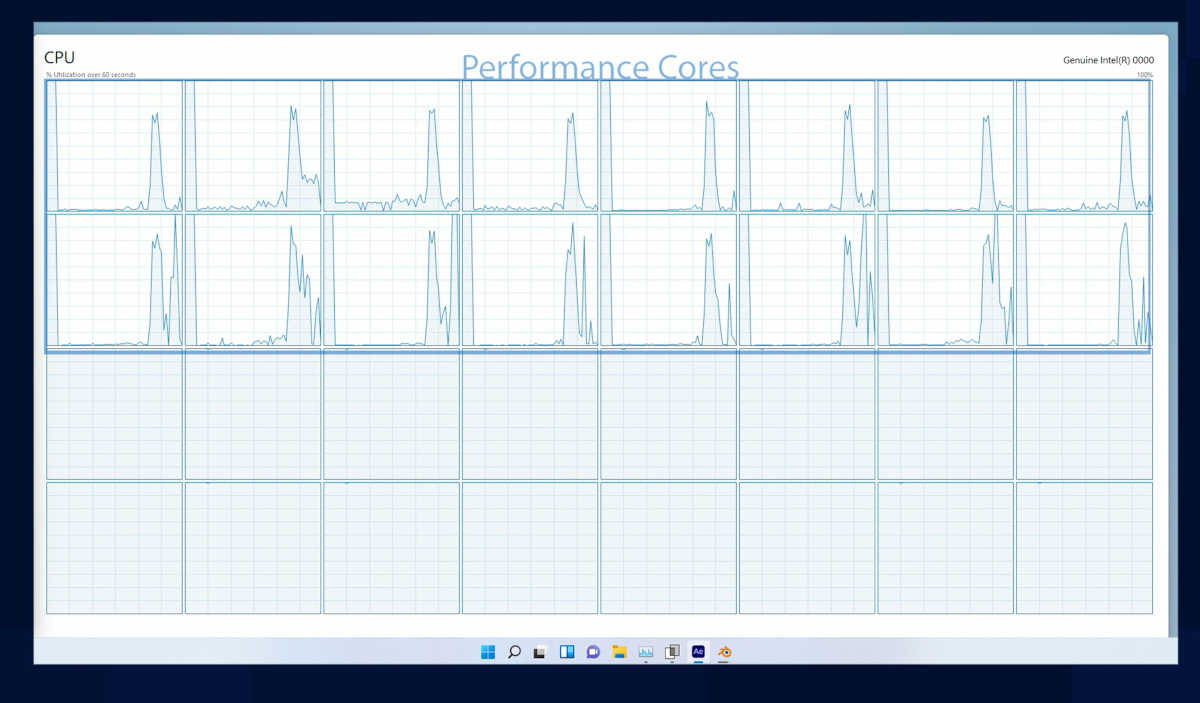 Although the P-core number doesn't change from Alder Lake, it is nice to see more E cores added. They are capable in their own right and can handle most workloads with lower power expenditure. Raptor Lake also shows Intel is really pushing the new hybrid architecture.
Talking about the number seven, Raptor Lake architecture still uses the Intel 7 process, which is rebadged 10nm Enhanced SuperFin. Additionally, 13th Gen Core CPUs will be socket-compatible with the current LGA1700, though Intel didn't clarify if any BIOS update is needed. We also don't know if DDR4 support is being inherited by these CPUs or not, but given LGA1700 compliance, the answer seems to be yes.
One titbit I liked personally from that demo is the performance cores going to standby when the window is minimised – useful for those who like to multitask.
Raptor lake promises higher IPC and more cores in the same LGA1700 package. Roll on the next generation.