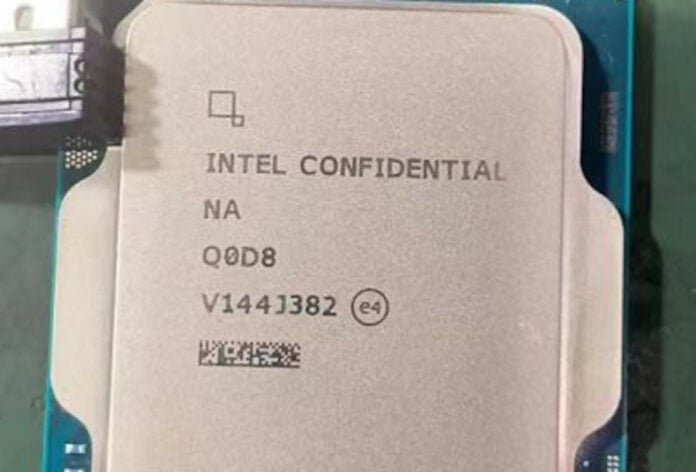 Remember the Core i9-13900K sold in China? Well, it resurfaced on Chiphell forums accompanied by CPU-Z benchmark numbers.
A Chiphell member going by the name Lordzzz claims he/she has the aforementioned CPU, and provided uncensored pictures as proof. In them, we can see it's an Intel Confidential (ES) chip with a Q0D8 spec code.
Lordzzz also published some CPU-Z benchmark screenshots showing 611 points in single-threaded tests and 13,014.9 points in multi-threaded ones, which is roughly a 24 per cent decrease in single-threaded performance, and a 13 per cent increase in multi-threaded performance compared to a retail Core i9-12900K. The lower single-threaded score is most likely caused by the lower frequencies of this Core i9-13900K sample.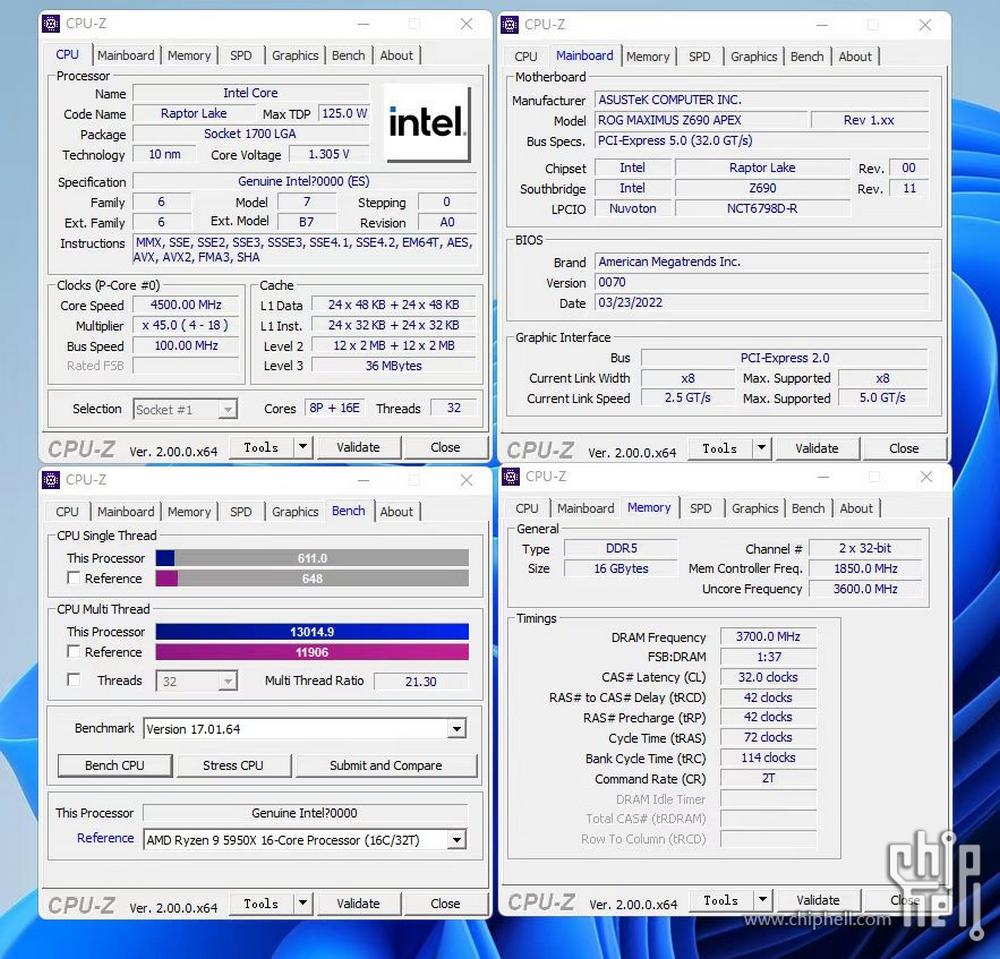 However, Lordzzz said that the much recent ES3 (Q1HM) sample, of which he has one, achieves 5.5GHz single-core turbo and 5.3GHz multi-core, translating into more than 880 points in the single-threaded test and 15,000 points in multi-threaded. Thus, increasing performance compared to Core i9-12900K to 8.5 per cent and 30 per cent. respectively. These scores are also higher than the Core i9-12900KS.
This unreleased chip also outperforms AMD's Ryzen 9 5950X by around 30 per cent in single-threaded and 21 per cent in multi-threaded tests. Of course, Raptor Lake numbers ought be put into perspective against upcoming Ryzen 7000 CPUs when available.
Finally, it is important to note the Core i9-13900K ES runs DDR5-7400 CL32 memory, whose lofty speed certainly helps performance.
Benchmark results a major factor in deciding whether to switch from one generation to another, and these numbers paint a good starting point for Intel's upcoming consumer flagship processor. We just need to wait for actual reviews before making decisions.