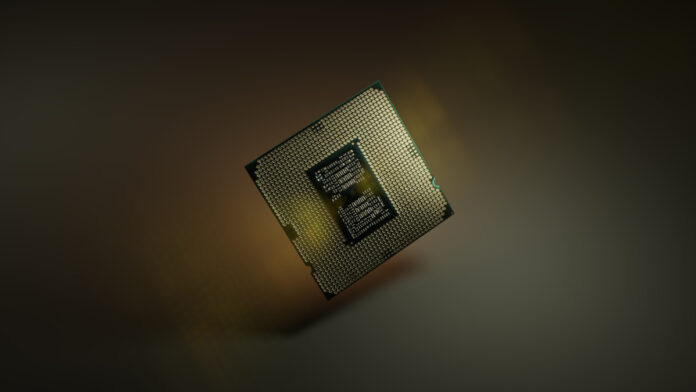 Intel's Raptor Lake refresh is just around the corner, and so far, we've received benchmark leaks, motherboard reveals, and even a livestream blunder revealing specs. Today marks yet another special occasion because one of the UK's biggest PC retailers appears to have let slip the official pricing of not one but three models from the upcoming product stack. Core blimey!
Overclockers UK has since removed the specific listings that reliable leaker momomo_us caught, but it's too little too late. Nothing's sacred on the internet. We can confirm that the speediest of the bunch, the Intel Core i9-14900K, will cost £579. Meanwhile, the Core i7-14700KF and Core-i5-14600K sit at £398 and £320, respectively.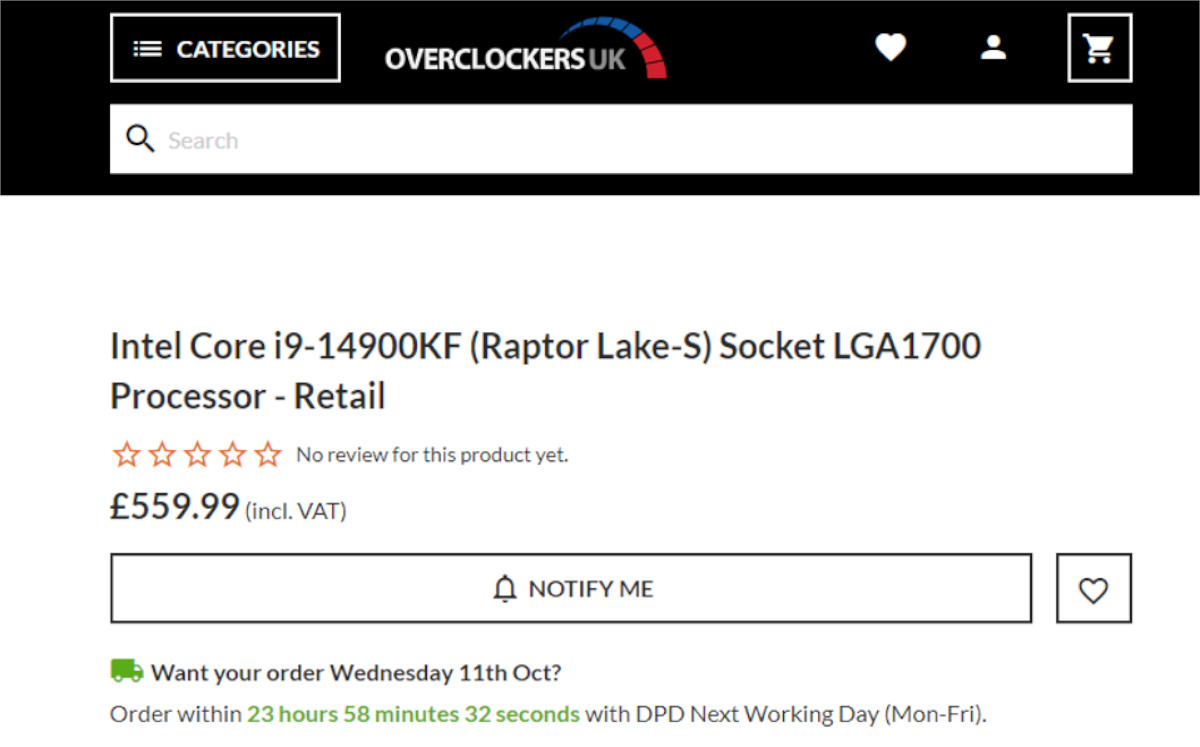 Comparing these prices to current generation models, the Core i9-13900K, i7-13700KF, and i5-13600K set users back £570, £380, and £300. For as little as £9 more for the newer, shinier i9-14900K, Intel hasn't tacked much of a premium onto its upcoming top model. At the other end of the pricing spectrum, the i5-14600K will cost you £20 more. That's between a two per cent and seven per cent price hike in the UK.
Surprisingly, with a mere hop, skip, and jump over to Spain, Coolmod – another local PC retailer – also leaked prices. At the time of writing, these listings are still live but show a bigger jump in cost. It'll apparently cost users €799.96 for the Core i9-14900K, which is around €140 more than the flagship Core i9-13900K. The i5-14600K, meanwhile, is listed at €430, indicating it'll cost you €88 more when compared with its predecessor. This will also depend on where you live in Europe, as Intel has a habit of adjusting prices per country. Still, €800 is around £691 using the current conversion rate, showing a big gap between the UK and Europe.
Of course, this could all be placeholder pricing before the official launch. Take it all with a pinch of salt, as information is subject to change at short notice until the very day it releases.
For now, there's no official word from Intel, but we can expect the Raptor Lake-S refresh within this month. We are currently putting the Core i9-14900K through its paces, so stay tuned for our in-depth review. Watch this space.