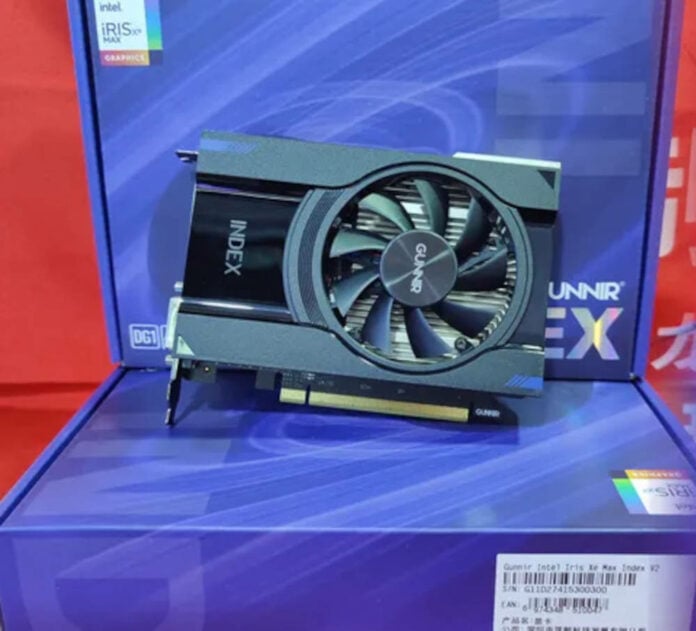 Solving the ongoing GPU shortage is going to require thinking outside of the box. Credit then to Chinese company Gunnir, who has revealed an unexpected range of discrete graphics cards based on Intel's preliminary mobile GPUs.
If for some reason you absolutely need a graphics card regardless of its performance, then Gunnir has you covered with not one but three available models. The first is unashamedly dubbed DG1 and employs mobile DG1 silicon Intel envisioned as a laptop solution for developers acclimatising to upcoming graphics products.
Coming in at 1.5GHz boost clock while employing 80 EUs alongside 4GB of LPDDR4x, its performance is roughly equivalent to a GeForce GT 1030. Want more oomph? Then you're in luck. Going up a notch, Gunnir's id-range 'lris Xe Index V2' employs the same DG1 GPU but adds a bigger cooler to raise the power limit from 30W on the base card to an adventurous 41W.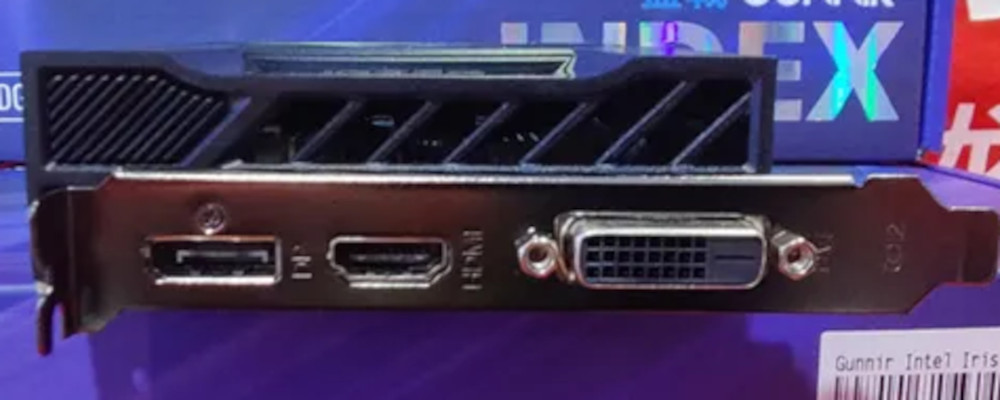 Finally, the third option is the lris Xe Max Index V2, this time using Intel's full-fat DG1 Max. Here we get some extra firepower thanks to 96 EUs plus a higher 1.65GHz boost clock. Performance wise, this one should be around that of a GTX 1050 mobile. Needless to say, you won't be playing any taxing AAA games on these.
Moreover, while the DG1 has only an HDMI plus a VGA port, the other two both possess HDMI, DisplayPort and DVI.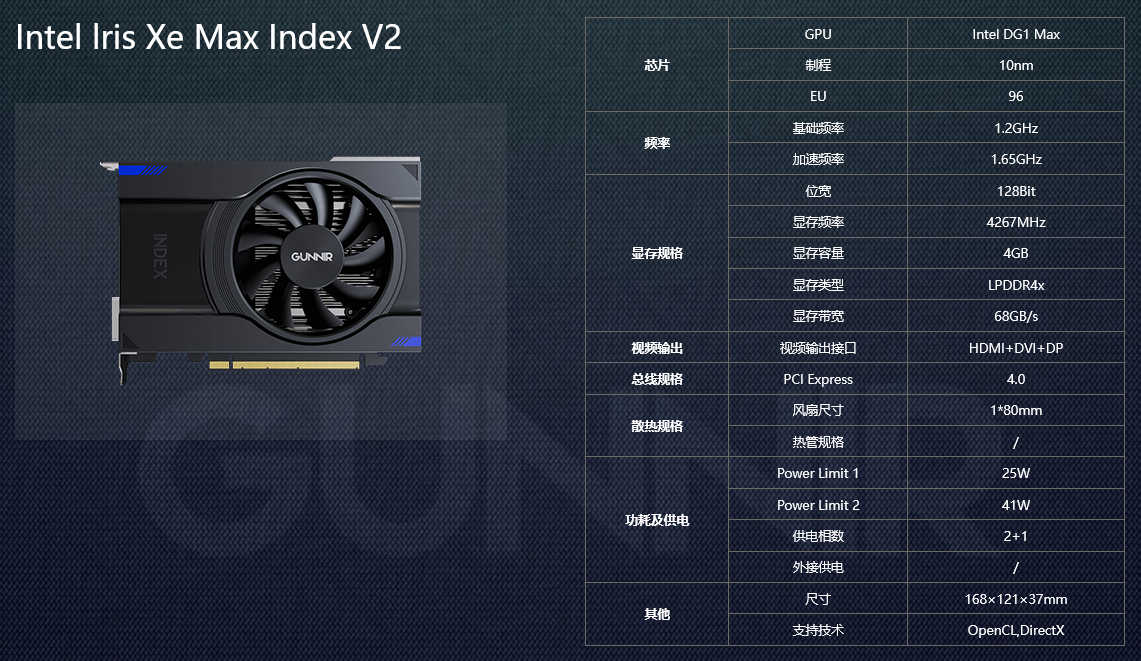 Something to whet the appetite while we await DG2, aka Intel Alchemist, but any potential buyers should be aware of various caveats. Gunnir's inventive cards will only function on Intel B460, B365 and H310C chipsets when combined with a 9th Gen or 10th Gen CPUs. AMD support, naturally, is a no-go.
On the other hand, if you're just fascinated by graphics cards that are available to buy, pricing starts at ¥569 (£66) for the DG1, ¥639 (£74) for lris Xe Index V2, and ¥699 (£81) for the lris Xe Max Index V2. Collector's items, perhaps, but take our word for it; you're better off waiting for Alchemist proper.