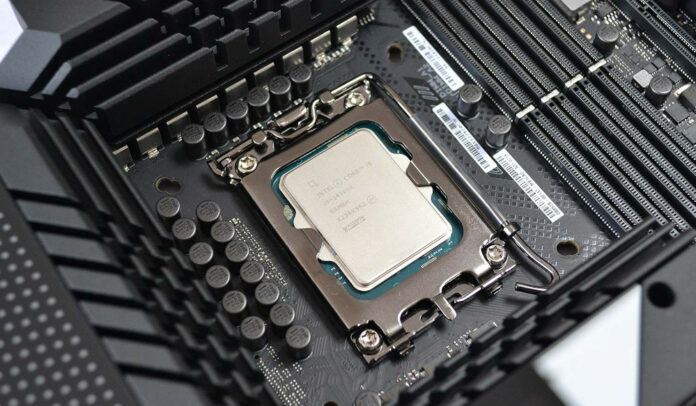 Intel's upcoming Raptor Lake Refresh processor lineup, also known as 14th Gen Core, is rumoured to feature more cores and higher frequencies than in-market 13th Gen Core processors based on the same underlying technology and socket. This means they will be a drop-in upgrade on most Intel 600- and 700-series chipsets.
According to the latest speculation, which absolutely should be taken with a large dash of salt, the core count of mid- and low-range 14th Gen CPUs will see a nice upgrade. Top dog Core i9-14900K doesn't change its core-count configuration, only getting a 200MHz frequency bump.
Compared to 13th Gen, this refresh is said to offer two extra P-cores on the i3-14100 processor, four more E-cores on the i5-14400, two further P-cores on the i5-14600K, and four additional E-cores on the i7-14700K, bringing the tally to 6-P / 0-E, 6-P / 8-E, 8P / 8-E, and 8-P / 12-E, respectively, on each model. Phew, got all that?
However, if 13th gen owners are hard to convince, those rocking 12th Gen should be pleased as the i5-xx400 and i5-xx500 chips gain eight cores, albeit of the efficient kind, with the i5-xx600 throwing another two P-core into the mix. i7 and i9 are also very enticing, with respectively 8 and 12 additional E-cores, and frequency, obviously.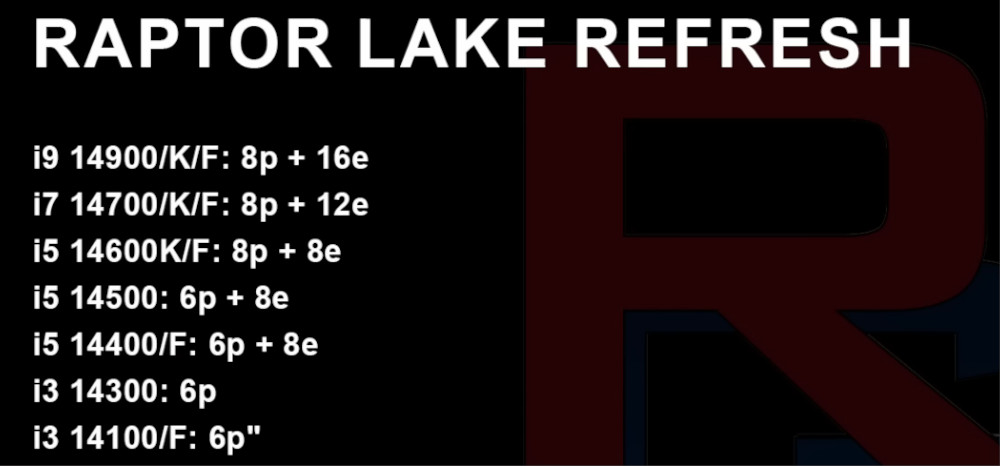 In conjunction with the extra cores, these chips are rumoured to also support faster DDR5 memory alongside the newer Wi-Fi 7 connectivity. There's also likely to be more on-chip cache. Core i7-14700K is expected to carry 1.8MB L1, 28MB L2, and 33MB L3. Nice.
Motherboard vendors are already scrambling to release supporting firmware updates for these chips, allowing Z790 alongside maybe B660 and H610 owners to use their newly acquired 14th Gen Core processors, or should we rather say Core Ultra.
Intel 14th Gen Core desktop chips are rumoured to arrive October 16, but how likely are these latest revelations? We'd score the claims 4 out of 10 on our credibility detector. Our conversations with industry partners suggest Intel's upcoming refresh to be a modest release, centred largely around the addition of Wi-Fi 7. On the other hand, more cores would make a fabled Core i5-14600K an affordable gaming beast. We'll find out what's what soon enough.