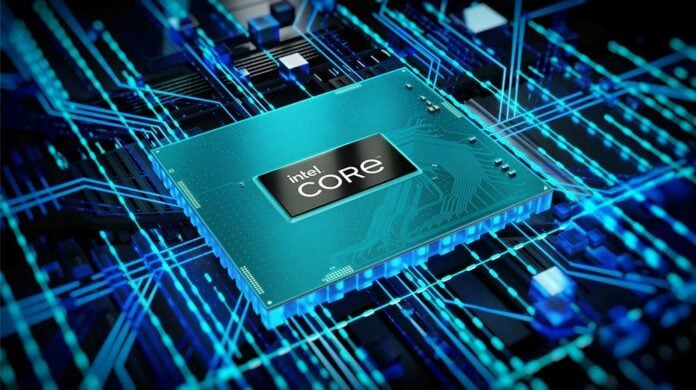 Intel has used the backdrop of its 2022 Vision event to launch seven new 12th Gen mobile processors under the Core HX umbrella.
The new additions, headlined by the Core i9-12950HX and Core i9-12900HX, tout up to 16 cores (8P, 8E), enabling 24 threads for upcoming mobile workstations and enthusiast gaming laptops.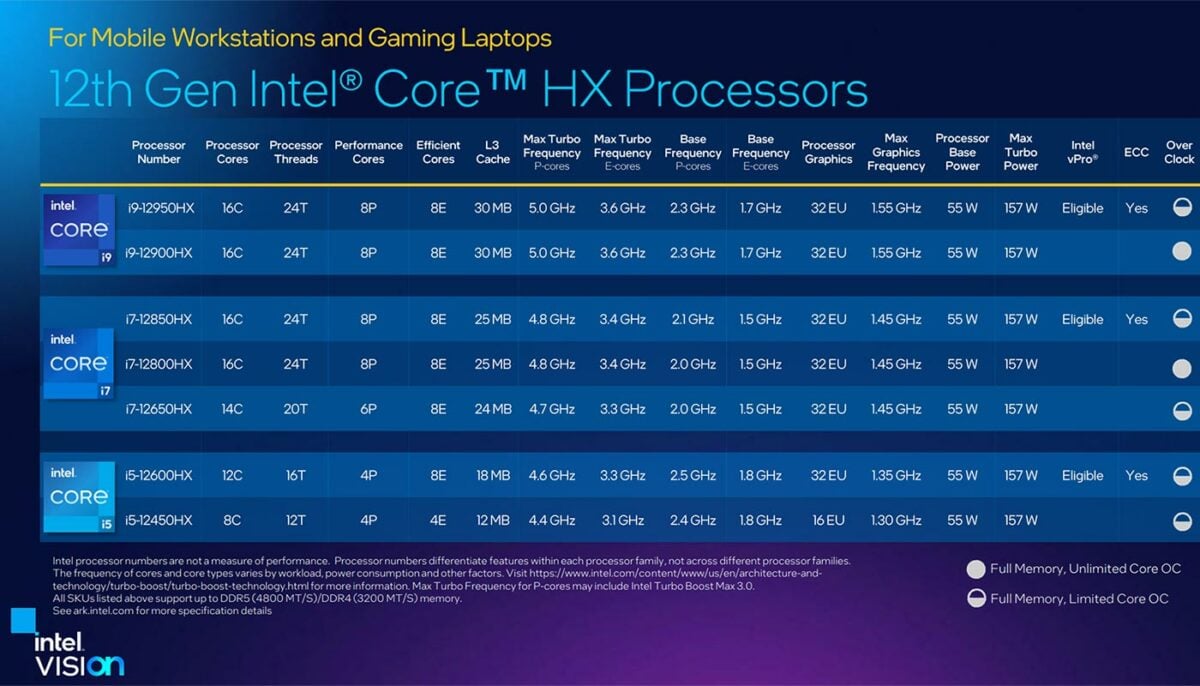 Promising "unrivalled mobile performance," the new range supersedes existing H-Series parts and throws caution to the wind with a 55W base TDP, rising to 157W max turbo power. Intel has in recent generations struggled to match rivals AMD and Apple in the battery life department, and if certain battles can't be won, HX Series parts are here to ensure Intel retains the all-out performance crown.
Introduced as BGA packages measuring 45mm x 37.5mm x 2.0mm, 12th Gen HX mobile CPUs are effectively desktop-grade chips whose z-height has been reduced by over 50 per cent compared to regular LGA parts.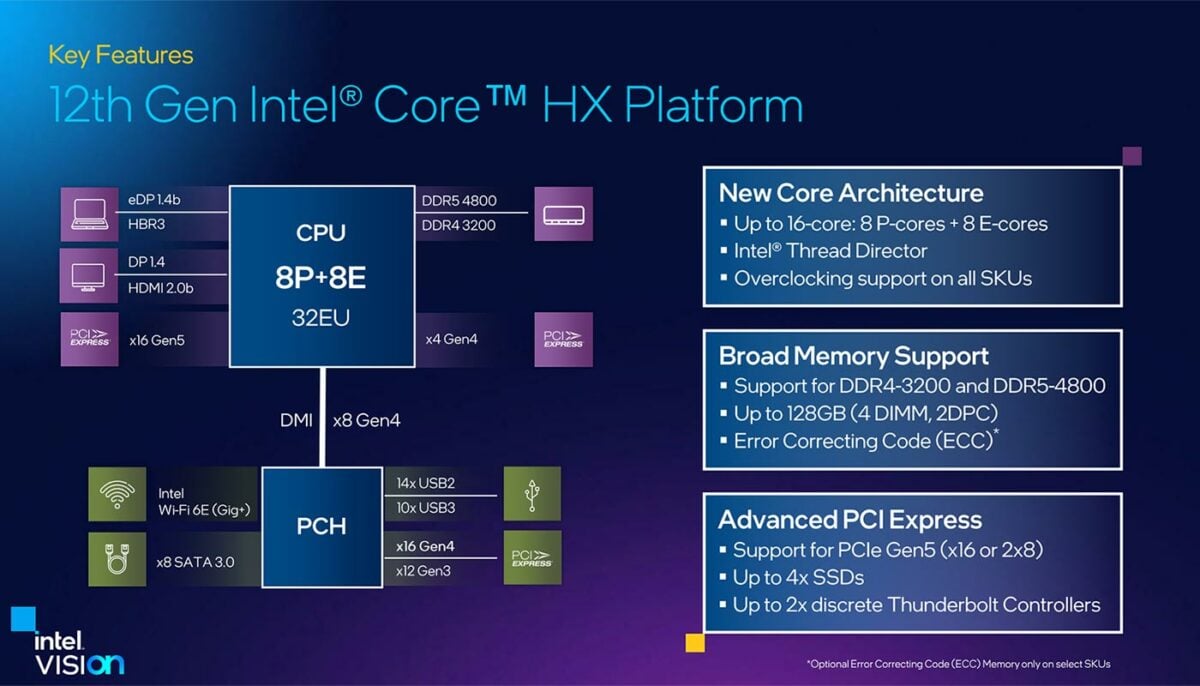 Banging on the performance drum, key features include support for up to 128GB of DDR5-4800, with optional ECC, 16 PCIe Gen 5 lanes from the CPU, a further 32 PCIe Gen 3/4 emanating from CPU and chipset, dual 40Gbps Thunderbolt, and overclocking support across the entire stack.
Speeds at the top-end of the pile climb to 5.0GHz on performance cores, with Core i9 models also touting 30MB of L3 cache, onboard 32-EU graphics and a token 1.55GHz graphics clock. Intel's range extends to include CPUs outfitted with 16, 14, 12 or eight cores, but even the latter, with four performance and four efficient cores, carries the same 55W/157W power ratings.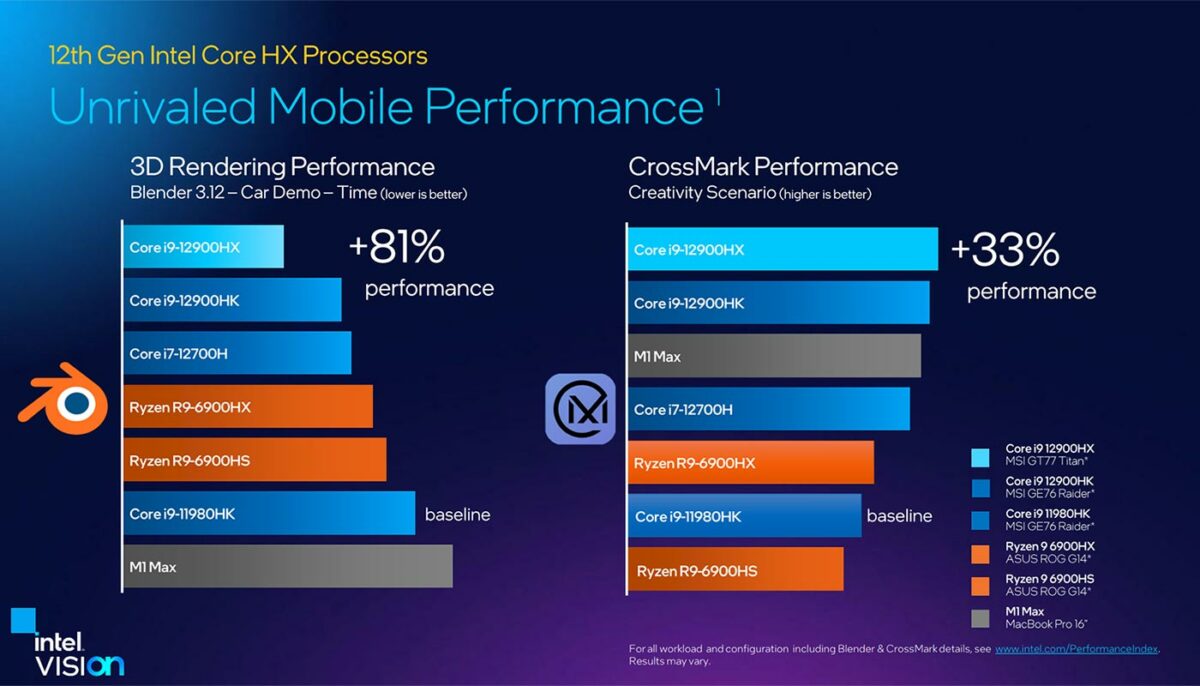 Intel's own slides are naturally keen to portray a significant performance uplift, with the chip giant claiming a huge 81 per cent increase in Blender rendering performance over a previous-generation, eight-core Core i9-11980HK. Gains over recent alternatives are likely to be far smaller, yet the enthusiast-orientated Core i9-12900HX is certain to feature near the top of most benchmark charts.
An entire roster of OEMs are already onboard and the initial crop of HX-Series laptops includes a good mix of workstation and gaming-specific models ranging from the Dell Precision 7760/7770 to the Lenovo Legion 7i. Expect plenty more to follow, and given the level of performance on offer, expect these desktop replacements to fetch a pretty penny upon release.