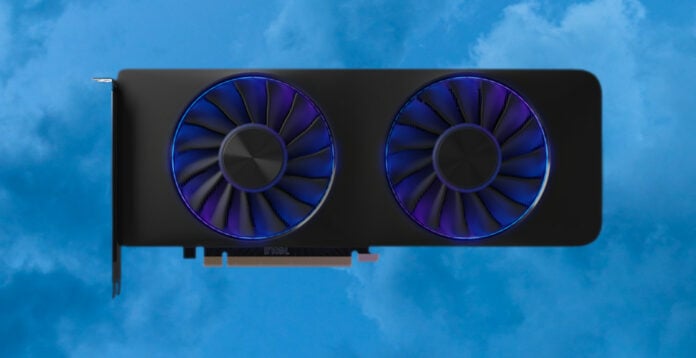 Having taken a long time to arrive on the market, Intel's Arc graphics cards are disappearing sooner than expected with the range-topping Arc A770 Limited Edition having been discontinued earlier this week.
Via a PCN (Product Change Notification), Intel has informed its partners that the Limited Edition Arc A770 cards (product code 21P01J00BA) reached end-of-life on June 20. The more affordable Arc A750 is for now unaffected by this change, which is good news for budget gamers as it remains one of the more affordable cards on market, and Club386 testing shows it is getting better with age.
An EOL doesn't mean that retail availability will stop, it only indicates Intel is no longer accepting orders from retailers and wholesalers. Customers should be able to find these in retail for some time after the fateful date. In fairness, while we jest, being available for this amount of time is reasonably impressive given this was a limited-run model.
And even if stock dries out, custom models should still be available offering the same 32 Xe cores clocked around the 2,200MHz mark coupled with 8GB or 16GB of GDDR6. Something like Acer's Arc A770 Predator BiFrost seems to be a good pick for those looking towards a 16GB variant, though if 8GB is enough, ASRock's Phantom Gaming Arc A770 8GB looks enticing, too.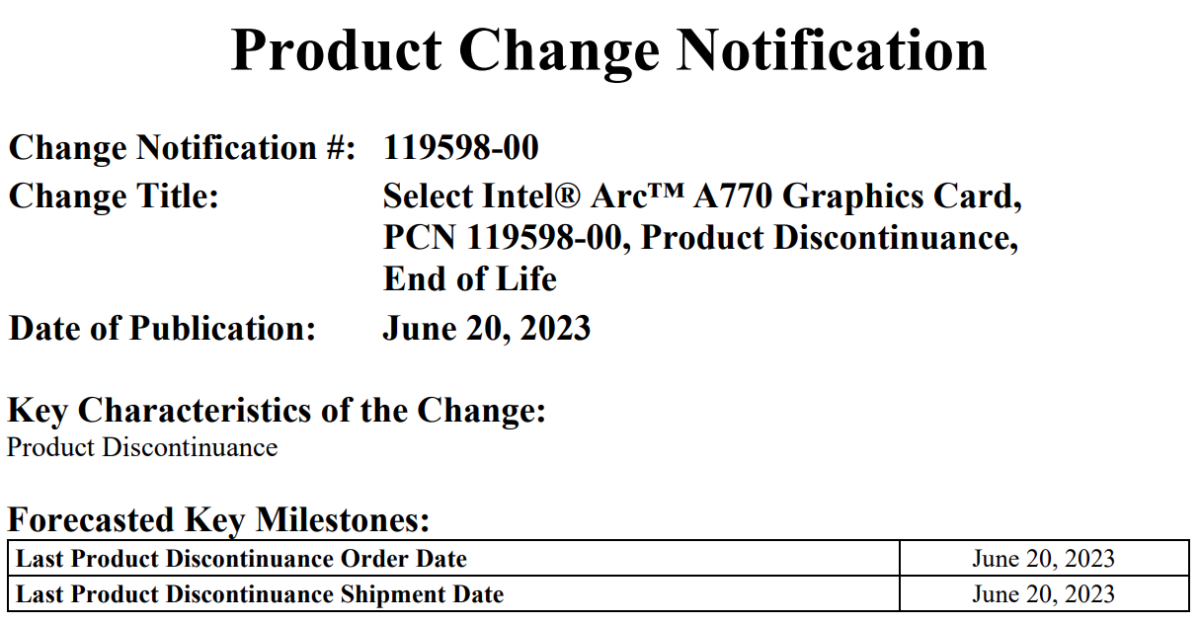 Other than being a reference for its board partners, this Limited Edition had a particularly good-looking design, with a sleek frame, a couple of RGB LEDs here and there – not too much – and a dual-slot, dual-fan form factor for extra compatibility.
Does this indicate that next-gen Arc Battlemage is coming soon than anticipated? We sure hope so, as Arc A770 GPUs are already eight months old, and we're always eager for new toys to play with.