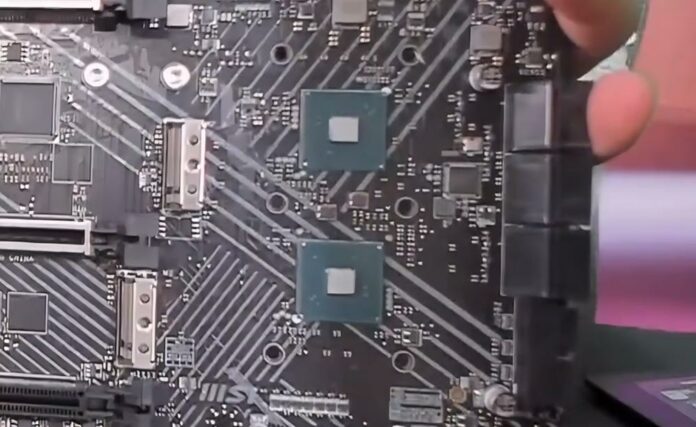 Unlike AM4, AMD's upcoming AM5 platform will feature two variants of each chipset; an 'E' for Extreme version offering PCIe 5.0 for both graphics cards and M.2 SSDs, and regular 'non-E' allowing for either PCIe 5.0 graphics or PCIe 5.0 storage.
The first of AMD's chipsets to be unveiled were X670 and X670E. Today we have a leaked slide from @wxnod indicating that the rumoured B650E may be true after all. This means that even mid-range boards will be split into a choice of two chipsets, an Extreme B650E and a 'normal' B650.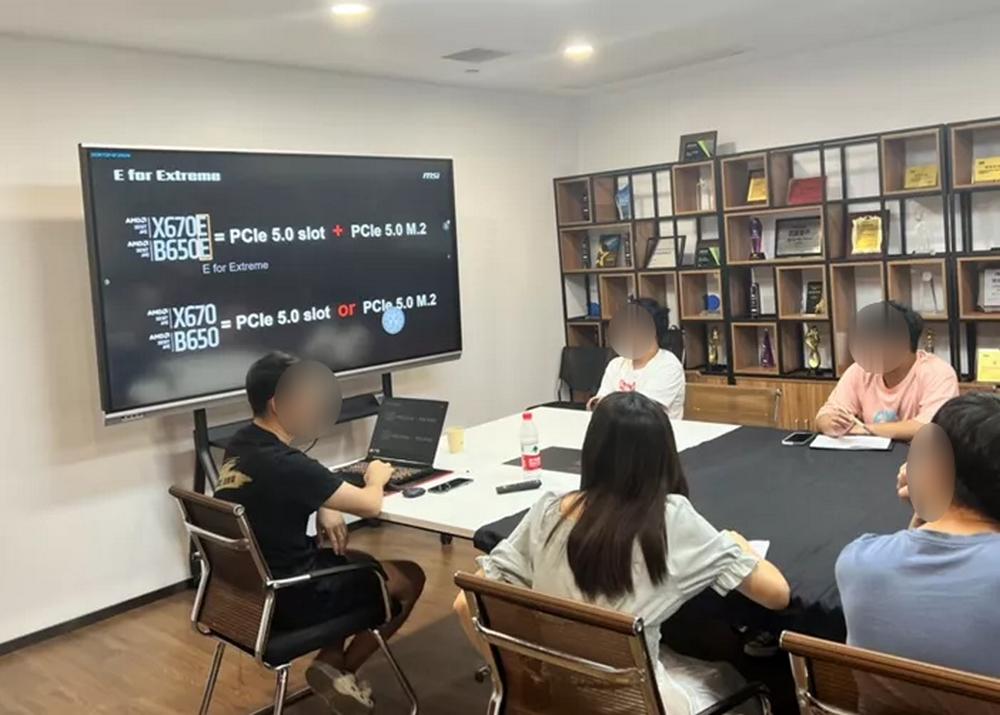 Just like X670E, B650E will support PCIe 5.0 interfaces for both graphics cards and M.2 storage simultaneously. Classic B650 will provide either or, enabling PCIe 5.0 lines for a GPU or, if you prefer, one of those blazing fast Corsair and Gigabyte SSDs.
B650E motherboards may also feature Promontory 21 chips from ASMedia, and a lower cost could be enticing in comparison to enthusiast X670 and 670E. How much of a price difference? We don't know yet, but it will be interesting to compare B650E to X670 boards if the price gap is wide enough. As with most computer hardware, if this leak is true, we may only get hands on with these mid-range chipsets a couple of months after high-end X670 and X670E launch.
On a side note, I'm personally hoping to see some quality small-form-factor B650/B650E motherboards, akin to Asus's ROG Crosshair X670E Gene and ROG Strix X670E-I Gaming WiFi. Slap a Ryzen 7600 on top with, say, 32GB of RAM plus a (non-power-hungry) mid-range GPU to keep heat under control, and there you go. A nice little living-room PC.
Finally, we remind you that today AMD should give us more details about its Ryzen 7000 processors during its official event.
There is one last question still unanswered, will there be an A620 Extreme? Unlikely, but we'll find out soon.