Lexar has unveiled upcoming M.2 SSDs rocking PCIe 5.0 speeds and enough capacity to suit everyone's needs.
Presented alongside DDR5-8000 memory, the NM1090 series comes in 1TB, 2TB and 4TB capacities, and has already been certified at speeds of up to 12GB/s.
Lexar reckons that headline figure could go even higher as the drive is optimised ahead of launch, and while 12GB/s is already overkill for daily tasks and gaming, the enthusiast in us will never say no to more speed, so bring it on.
The NM1090 lineup is scheduled for Q4 this year – potentially November – with a plan to undercut competing PCIe 5.0 products such as Crucial's T700 on pricing. Lexar boldly claims the NM1090 could be up to 20 per cent cheaper.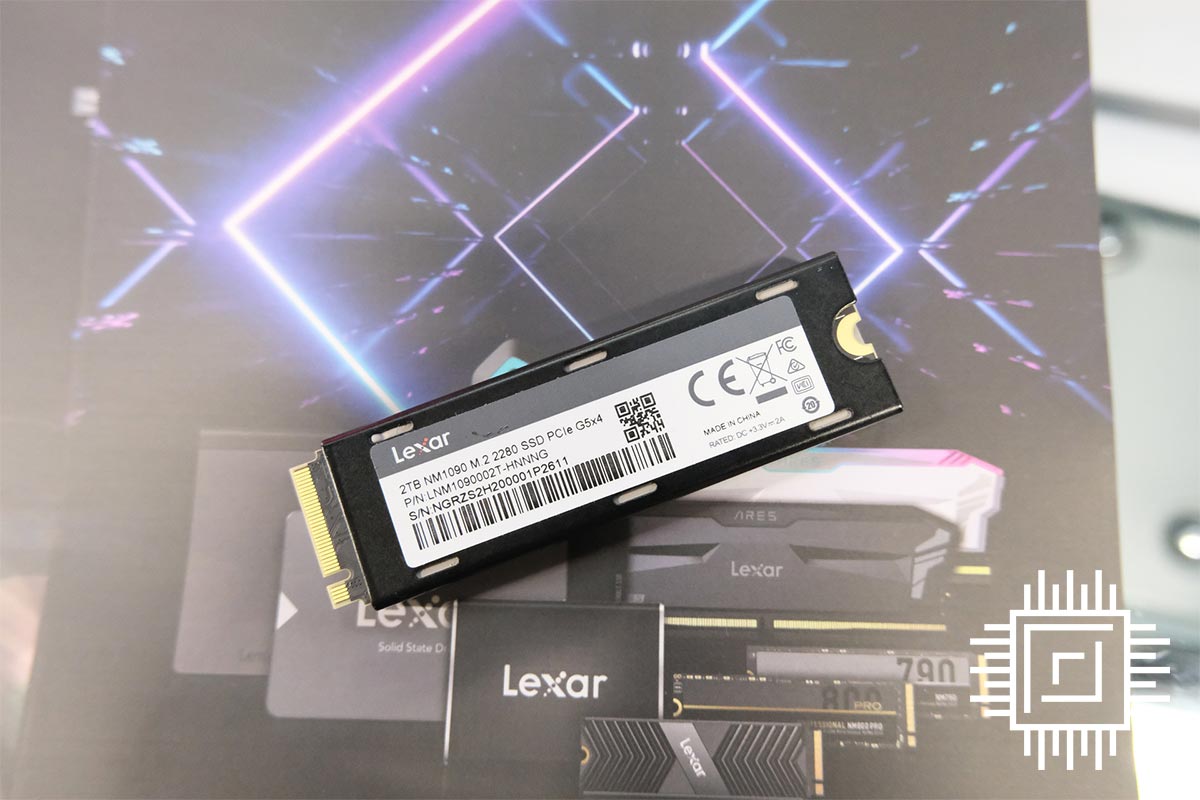 Hardware-wise, NM1090 SSDs are powered by the same Phison E26 controller found inside Seagate's FireCuda 540, Sabrent's Rocket X5, and Crucial's T700, alongside 1TB, 2TB, or 4TB of 232-layer TLC NAND complemented by either 1GB, 2GB, or 4GB of DDR4 cache.
How is Lexar delivering such lofty performance without the massive cooling paraphernalia seen on rival drives? Well, the manufacturer can't bend the laws of physics and what we're seeing here is merely a mock-up. Retail models will carry an integrated fan in order to adequately cool these chips, but as long as noise levels stay low, we don't mind. Active cooling seems to be the way for faster speeds, at least until more efficient chips become available.
While Lexar hasn't yet communicated final pricing for these SSDs, we expect the NM1090 series will fetch around £150 for 1TB capacity, £280 for 2TB, and £490 for 4TB to be competitive. Maybe less if NAND flash costs keep dwindling.