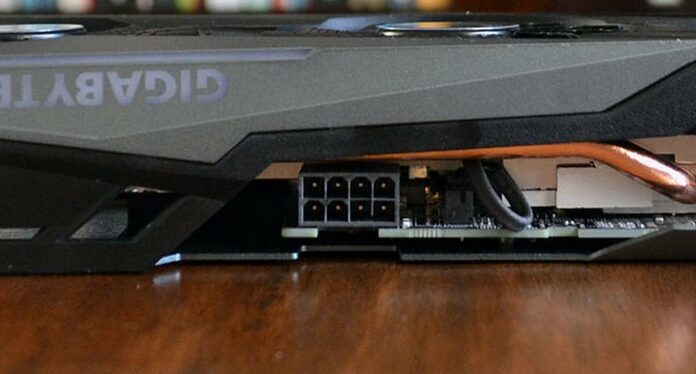 Nvidia's mid-range RTX 4070, RTX 4060 Ti, and RTX 4060 graphics cards will be outfitted with either the traditional 8-pin or 12VHPWR cable, says a report.
According to Igor from Igorslab, there will be two TBP classes with different power headers for upcoming RTX 4070 cards – one for the non-MSRP/OC models with up to 225W featuring the 12VHPWR or alternatively two 8-pin connectors – and one for the 200W/MSRP models equipped with only 8-pin power. Adding that this also includes lower-tier cards such as the RTX 4060 Ti and RTX 4060, which should have a TBP below 200W. Interesting.
A single 8-pin connector with its 150W power rating alongside PCIe's 75W should be enough for these mid-range cards, so choosing the 12VHPWR may be adding unnecessary complications when we already have the tried and tested 8-pin.
So, what does it mean? Well first, most users won't have to worry about cable adapters or PSU upgrades, making the RTX 4070 installation as simple as a drop-in swap. Second, while rare, there shouldn't be any fire concerns because of the 12VHPWR connector, though to be fair, the expected 200W of RTX 4070 cards is much lower than the massive 450W+ of RTX 4090s.
In any case, we should be fixed when the RTX 4070 launches on April 12. And besides, no matter the power connector form, what counts is the price-to-performance results, or for some, performance per watt. The latter one makes most sense for me personally, seeing how expensive electricity is becoming.
Update:
A new picture of an Inno3D RTX 4070 confirms these rumours. The packaging shared on Chiphell forums clearly mentions a standard PCIe 8-pin cable for this two-slot card. A single 8-pin means that this card (or any with 1×8-pin) can consume a maximum of 225W (150+75).