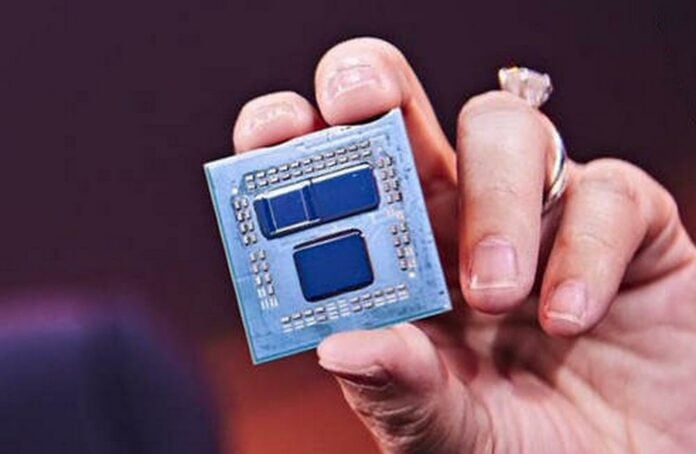 AMD allegedly could release Zen 4 alongside more 3D V-Cache processors compatible with the AM4 socket.
To counter the launch of Intel's 12th generation Core CPUs and their solid gaming performance, AMD doubled down on the Ryzen 7 5800X3D. Equipped with 3D V-Cache technology, its mission is a success, matching and even exceeding Alder Lake's top-of-the-line Core i9-12900KS gaming performance. If you're interested, Club386 is giving a Ryzen 7 5800X3D away in July 2022's competition – get in and enter!
According to greymon55, a seasoned leaker with a good track record of being right, AMD should soon enrich 3D V-Cache offering by introducing new 5000X3D products, some of which are low-end. This means that we may be getting a Ryzen 9 5900X3D or 5950X3D (with 200MB of L2 + L3) for those with deep pockets, or most importantly, a Ryzen 5 5600X3D for mid-range gaming machines, but this time boasting high-end gaming performance thanks to the extra slabs of L3 cache.
AMD could also launch a Ryzen 3 5100 or 5300, although this time 3D V-Cache may be wishful thinking. Even non-3D variants would be welcome for budget gamers playing less demanding/retro games and seeking good-enough performance.
But this is not all, via another tweet, greymon55 indicates that AM4-compatible Zen 4 processors do exist in labs, however, it's up to AMD to decide if it wants to mass-produce them. If released, AM4 owners would get a new series of CPUs prolonging their system life at minimum cost.
With that said, Zen 4 only supports DDR5, and AM4 only supports DDR4, thus Zen 4 AM4 must be using a different memory controller or an old/modified I/O die from Zen 3. Interesting, right?
Any of these CPUs is very welcome because as long as AMD keeps AM4 alive, less money needs to be spent on forced platform upgrades. DDR5 may be fast, yet it's still not worth the price tag for many consumers.