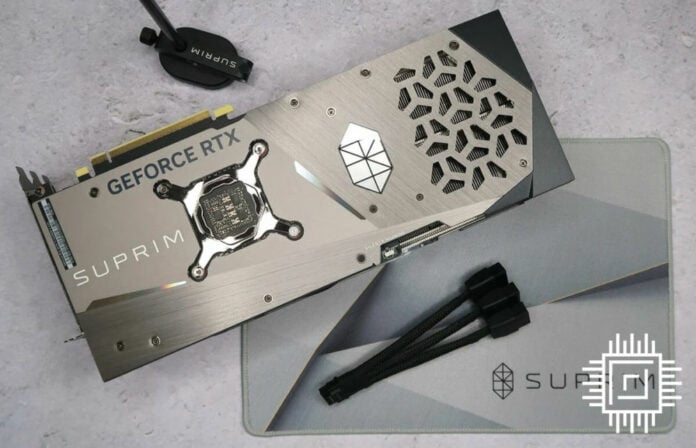 New regulatory filings from MSI and Gigabyte confirm 12GB of memory for upcoming RTX 4070 graphics cards, starting with nine models listed.
According to these documents, MSI and Gigabyte are planning for at least nine cards, eight from MSI and one from Gigabyte, with the latter probably adding more down the line – we still have time before the official release.
The list goes as follows:
RTX 4070 VENTUS 3X 12G
RTX 4070 VENTUS 2X 12G OC
RTX 4070 VENTUS 3X 12G OC
RTX 4070 VENTUS 2X 12G
RTX 4070 GAMING X TRIO 12G
RTX 4070 GAMING TRIO 12G
RTX 4070 SUPRIM X 12G
RTX 4070 SUPRIM 12G
GIGABYTE RTX 4070 EAGLE OC

Both brands will most likely use the same coolers found on their RTX 4070 Ti variants, due to the large similarities between the two underlying GPUs, meaning that cooling performance may be very good and at lower noise levels. To be more precise, RTX 4070 uses a cutdown version of the AD104 GPU comprising 5,888 CUDA cores clocked at 2,475MHz alongside apparently identical 12GB of GDDR6X memory running on a 192-bit bus, all at a bit lower TGP of 225W.
The list includes three OC models that should get a higher power envelope to work with, plus obviously some sort of factory overclocking likely to be minute. Well, just enough to be able to slap an OC badge on the box. Note that as we saw previously, these OC models will use a 12VHPWR connector instead of an 8-pin on the, shall we say, basic cards.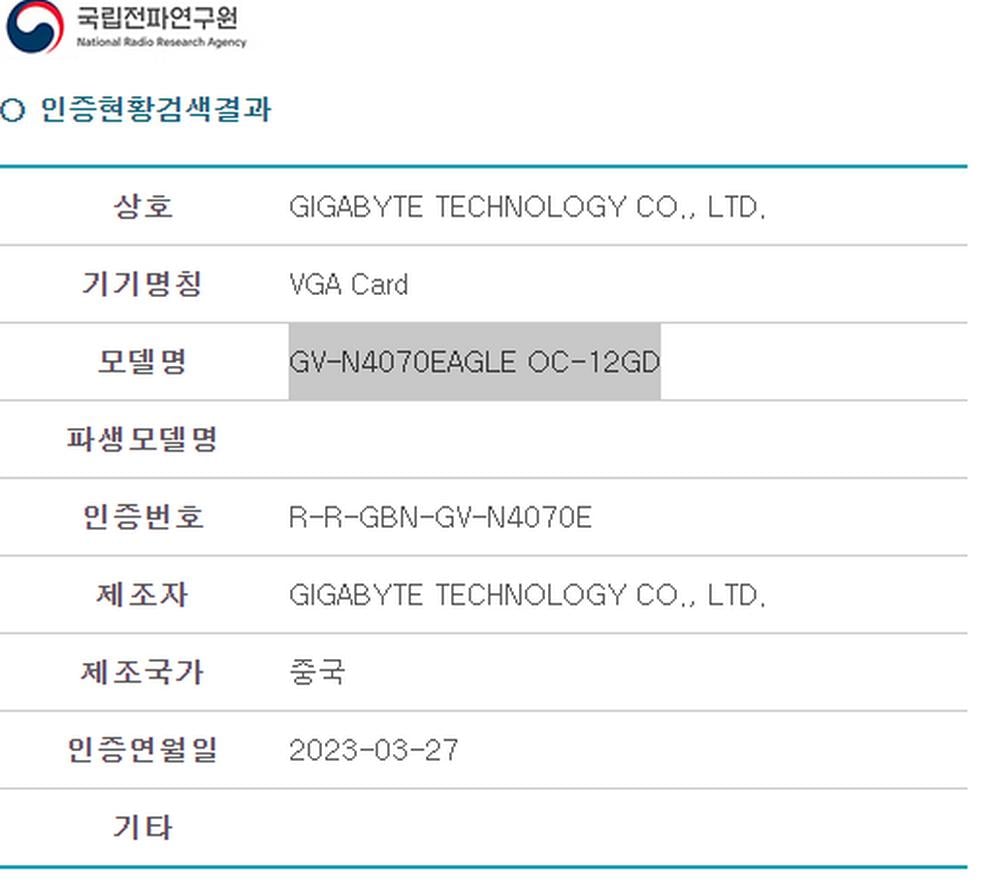 Finally, there is also a mention of an RTX 3060 Ti Super, which has more chance of being a placeholder than an upcoming product, since Nvidia is clearly focusing on its RTX 40 Series GPUs.
Anyway, reviews are out in two weeks, if launch reports are to be believed. Will it perform well? Probably. But will Nvidia price it correctly (for the user)? That's another story. Wait and see.