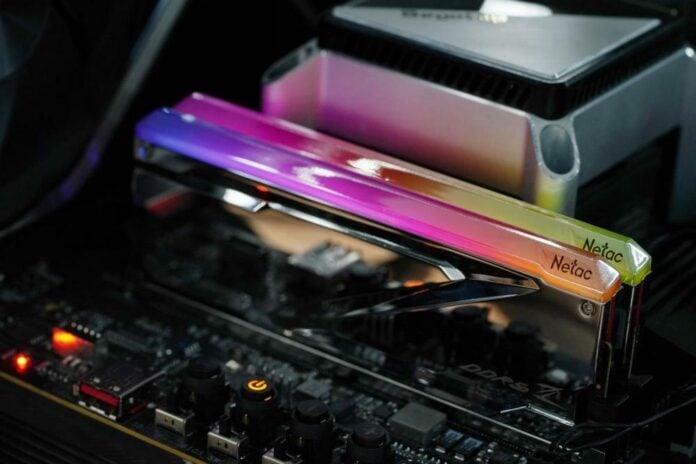 Netac is joining the likes of Adata and G.Skill in ramping up the speed of its DDR5 offerings to 8,000MT/s.
The headline Hurricane Z RGB series will be available in 2x16GB and 2x32GB kits, either in black or silver colours. In both cases, the heatsink is made of 1.8mm-thick aluminium, with the silver model manufactured using electroplating, which gives them a distinct style that is sure to please many buyers.
Netac reckons its "thicker heatsink provides more stable protection for PCBA and more efficient heat dissipation," which is no bad thing at these speeds, and though performance is the obvious attraction, we suspect enthusiasts will be equally smitten by look; boy, these modules sure do shine! Even more so when those RGB LEDs on top are turned on.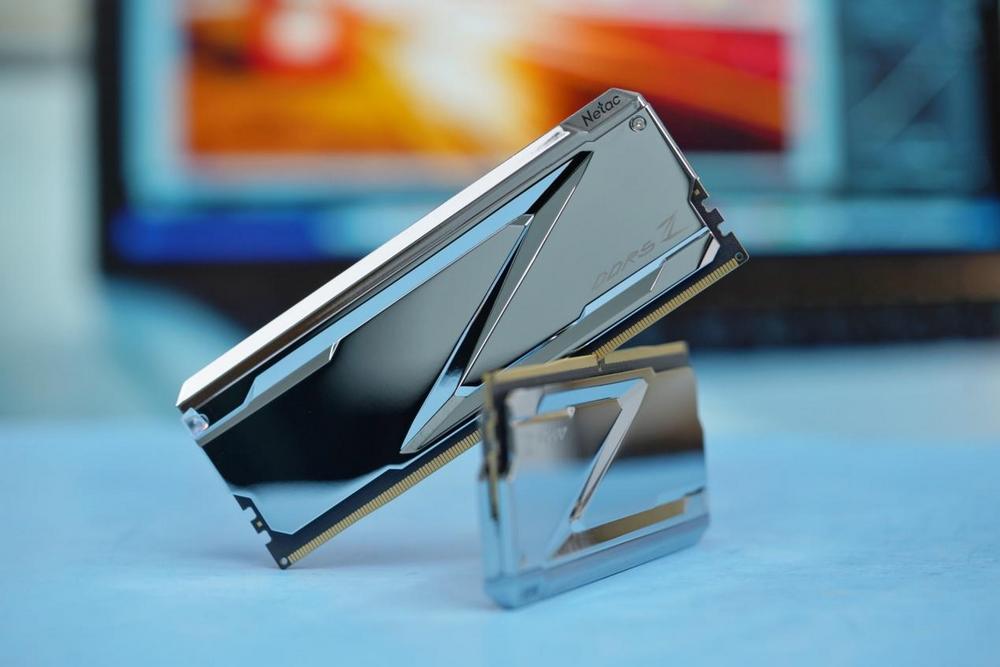 While the 8,000MT/s kit represents Netac's flagship piece, the brand is also rolling out slower models including 7,600MT/s, 7,200MT/s, 6,600MT/s, 6,200MT/s, and 6,000MT/s. Each variant has its own latency (table below), from 38-48-48-128 at 1.5V on the high-end to 36-36-36-96 at 1.35V for the slowest part. All of them are based around Hynix A-die memory chips with strong overclocking potential according to Netac.
| Speed | Latency | Voltage | MSRP |
| --- | --- | --- | --- |
| DDR5-8000 | 38-48-48-128 | 1.5V | ¥2,299 (£277) |
| DDR5-7600 | 36-46-46-122 | 1.4V | ¥1,899 (£229) |
| DDR5-7200 | 34-45-45-115 | 1.4V | ¥1,699 (£205) |
| DDR5-6600 | 34-40-40-105 | 1.4V | ¥1,499 (£181) |
| DDR5-6200 | 32-38-38-96 | 1.35V | ¥1,399 (£168) |
| DDR5-6000 | 36-36-36-96 | 1.35V | TBC |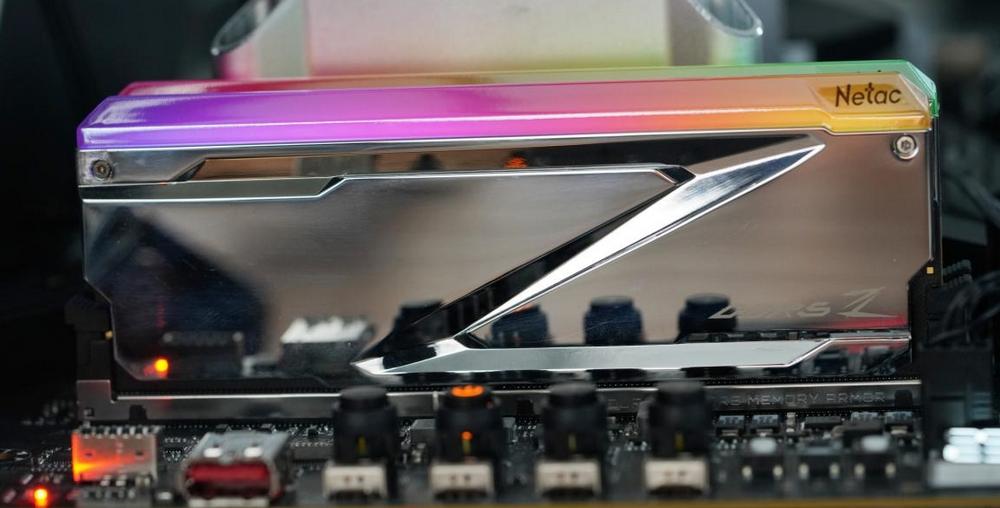 These kits should be compatible with both Intel's 12th and 13th Gen plus AMD's Zen 4 platforms. However, the high-speed offerings may not run at their maximum clocks, especially with Ryzen 7000 CPUs which have been known to struggle with memory beyond 6,000MT/s.
Finally, appreciating how keeping these shiny modules clean of fingerprints and dust may be a pain, Netac has included what looks like a microfiber cloth in the box. A simple but welcome touch.
As always, this product could remain a Chinese exclusive, but we suspect we'll be seeing plenty more DDR5-8000 kits in the months ahead.