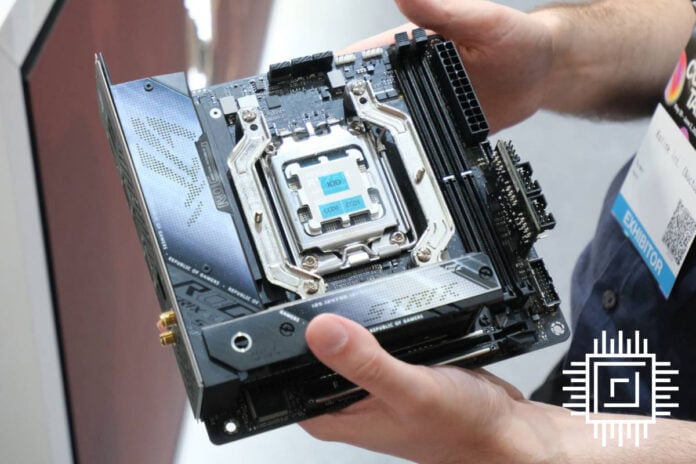 Noctua has announced an AM5 direct die alongside offset accessories aimed at reducing CPU core temperatures by relocating the cooler base closer to the heat source. Interesting, huh.
Since the latest AMD's Ryzen processors use a chiplet design composed of a single I/O die plus one or two CC dies containing up to eight CPU cores each, located near the south edge of the CPU, the generated heat becomes concentrated around the edge instead of the centre as on monolithic architectures such as Intel's Core lineup. This creates a hotspot far from the cooler's base plate centre, thus reducing its effectiveness.
So, to remedy this, Noctua is offering offset-mounting bars that move the centre of the cooler's base closer to said area in order to pick up heat efficiently.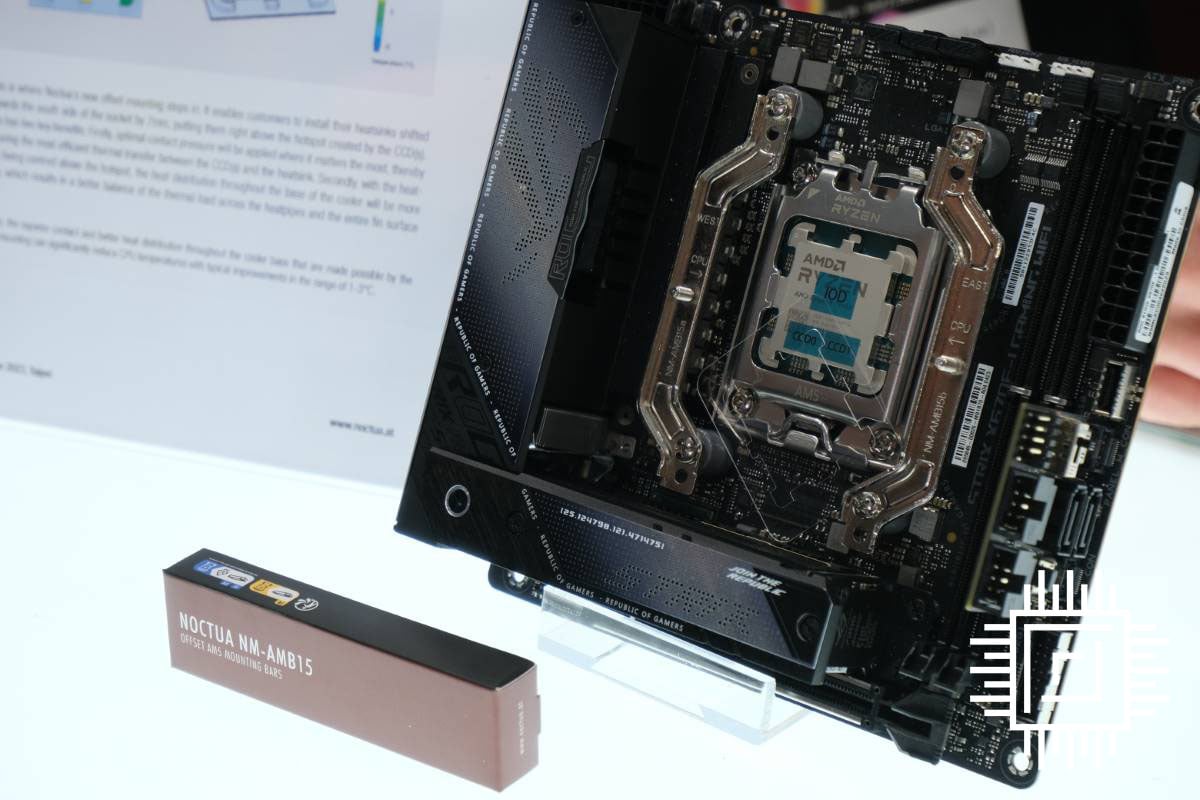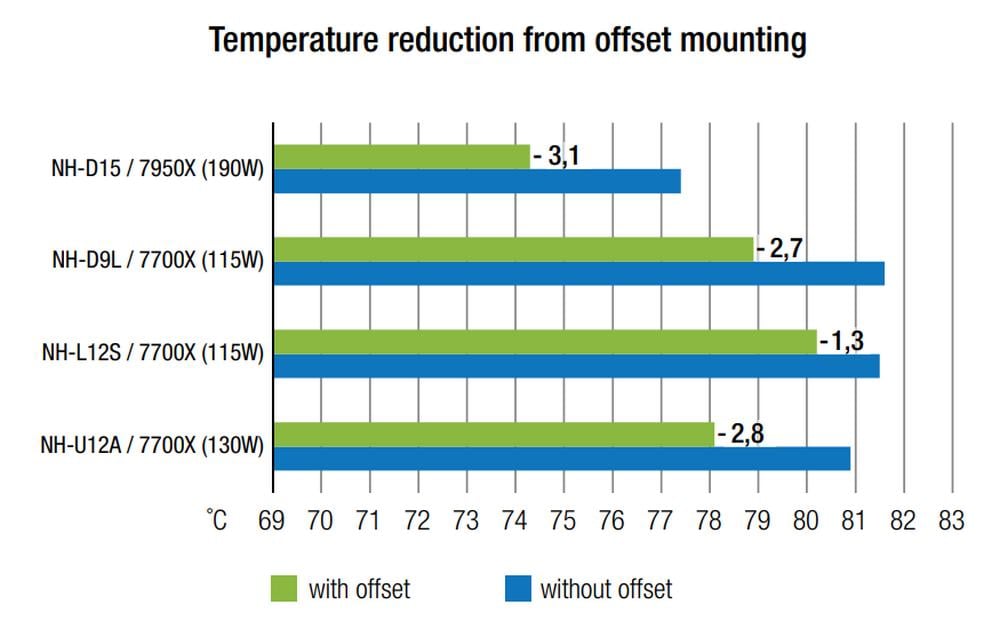 Available in the usual silver or black on chromax.black heatsinks and compatible with most Noctua CPU coolers since 2005 (e.g. NH-D15(S), NH-D14, NH-U14S, NH-U12A, NH-U12S, NH-U12P, NH-U9S, etc), the offset mounting for AMD AM5 shifts the heatsink down by 7mm to put it directly over the hotspot of AM5 Ryzen CPUs. In case of compatibility problems with graphics cards or large SSD coolers, these brackets can also be in standard (0mm offset) position.
According to Noctua's testing, this small change results in up to 3.1°C reduction in temperatures on a 190W load. Not bad for a $3.90 bit of kit.
The brand has also announced this addon will be included with its multi-socket CPU coolers from late 2023.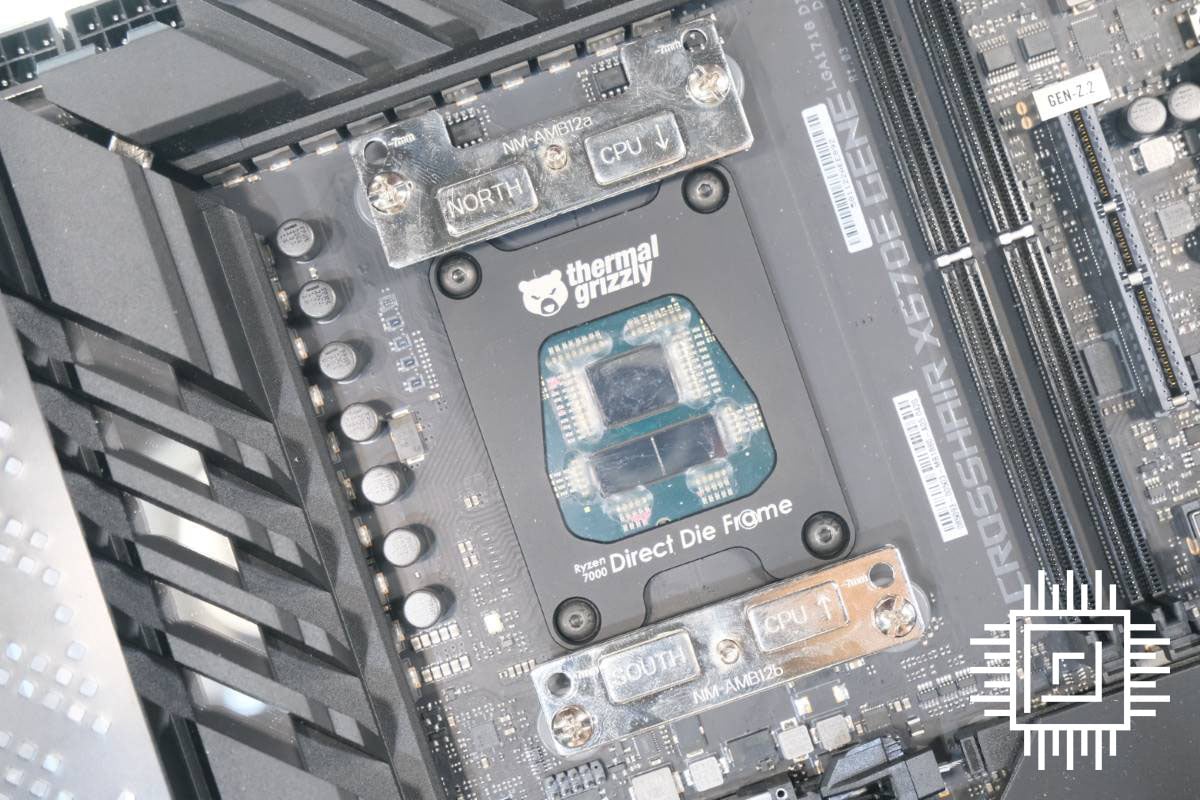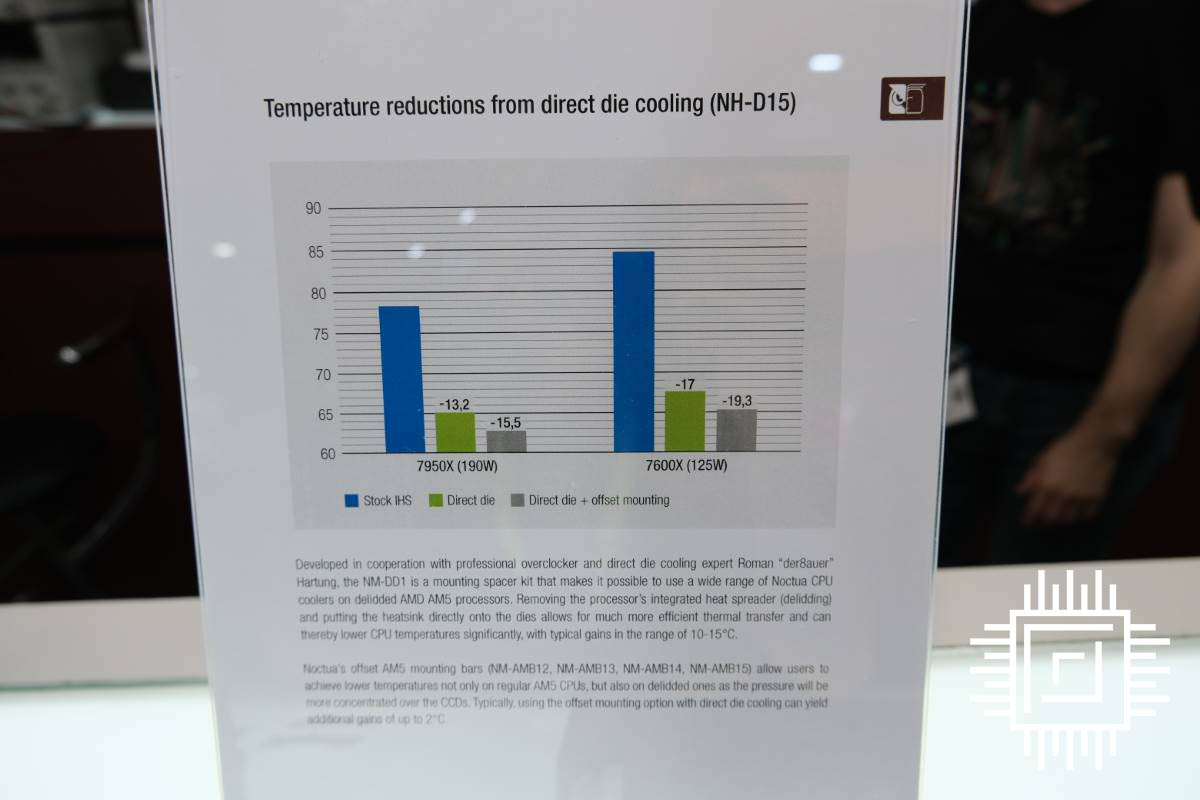 If you are still unsatisfied, Noctua has also presented its direct-die mounting kit for delidded AMD AM5 CPUs in cooperation with enthusiast overclocker Roman, aka 'der8auer.' This kit is said to further improve temps by 10 to 15°C for a total of up to 19.3°C gain, moving the 7600X (125W) from a toasty 84.5°C to a reasonable 65.2°C.
This one is also compatible with most Noctua CPU coolers, listed above, available this June for $4.90.