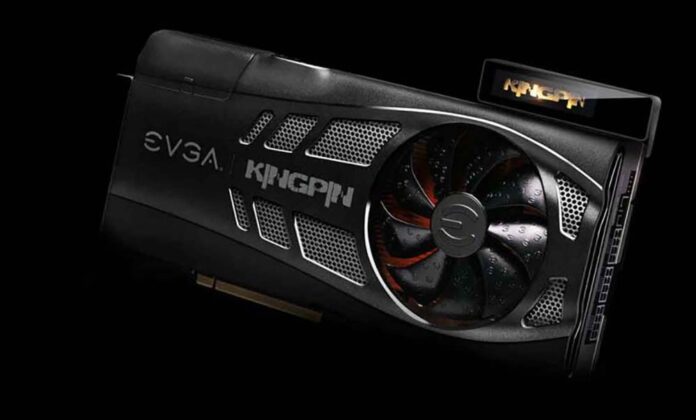 After making a cameo appearance at Nvidia's CES presentation, onlookers were expecting the monster GeForce RTX 3090 Ti to be listed on partner sites before the end of January.
That time has passed, and Nvidia hasn't updated its own site to reflect the emergence of the most-powerful GeForce to date.

As of 08:00 GMT February 1, the GeForce information page still has the RTX 3090 as top honcho, while Ti is definitely conspicuous by its absence. We know it will come to bear on the market, though not having concrete specifications at this point leads us to believe Nvidia has had to delay it for extraneous reasons.
We can only go with rumour for now; RTX 3090 Ti will use the full might of the Ampere GA102 architecture by harnessing the entire complement of 10,752 cores. Whilst the floorplan remains otherwise the same, Nvidia boosts the 24GB GDDR6X memory speed from the regular RTX 3090's 19.5Gbps to 21Gbps.
Does the delay even matter?
From what we can piece together from partners showing off prototype RTX 3090 Ti designs, Nvidia cranks up the boost clock to 1,860MHz, leading to, wait for it, 40TFLOPS of single-precision compute.
Even so, understanding performance at the bleeding-edge of GeForce hardware informs us it won't be that much faster than RTX 3080 Ti and RTX 3090 – perhaps 10-15 per cent in a best-case scenario – and is likely to cost a whole heap more… and chew through lots more power. Expect partner-overclocked cards to consume in excess of 500W!
It would normally be worrisome if a GPU manufacturer let production slip. In continuing times of severe stock constraint where practically every GPU is sold out, we feel it doesn't matter if the RTX 3090 Ti arrives in February, March or April. It's better Nvidia iron out any component-related problems than rush a GPU out that's just not ready, for a market already starved of supply.
When this card does arrive, expect quantity to be limited. It will sell out in a matter of minutes to folk who prize performance above value. Perhaps they'll pair it with the upcoming Intel Core i9-12900KS processor.