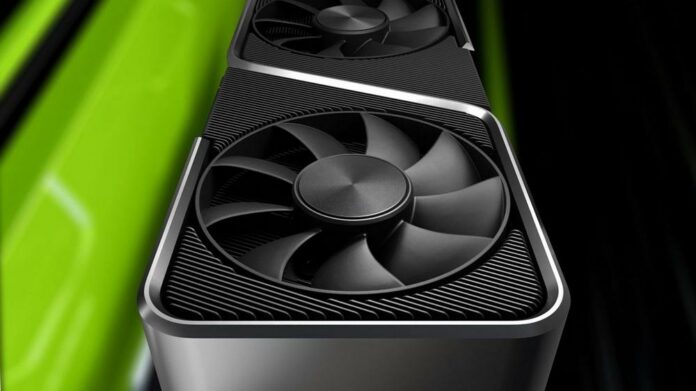 A new rumour indicates Nvidia may launch its next RTX 40 Series GPU on April 13, after a presentation by CEO Jensen Huang during GTC on March 21.
This isn't the first time we hear of an April release. However, compared to the previous one, now we have an exact date thanks to @hongxing2020 on Twitter. The message didn't contain any further details about specs, or most importantly pricing, which apparently is fixed at the last moment to avoid any leaks.
According to previous leaks, the RTX 4070 (non-Ti) is said to feature an AD104-250 GPU carrying 5,888 CUDA cores – in other words, 23 per cent fewer than the TI variant – with clock speeds reaching 1,920MHz base and 2,475MHz boost. The card should get the same 12GB GDDR6X memory running on a 192-bit bus that delivers 504GB/s of bandwidth, all for a TGP of 200W (85W less).
Weirdly enough, in forums, people are talking more about the price than the potential performance, which is unfortunate, but the only ones to blame for this are Nvidia and AMD, whose GPUs are hitting record-high prices even though buyers' interest looks to be waning. And since the majority, if not all of those who really needed a graphics card, already have one, upcoming GPUs must become much cheaper to attract the same level of sales from the remaining customers.
If we had to guess, the card will probably target the $600 to $650 MSRP with partner models asking for more – maybe $700. As for the UK market, £700 sounds about right, as anything more would make the RTX 4070 Ti more enticing.
And as always, take all of this with the appropriate amount of salt.