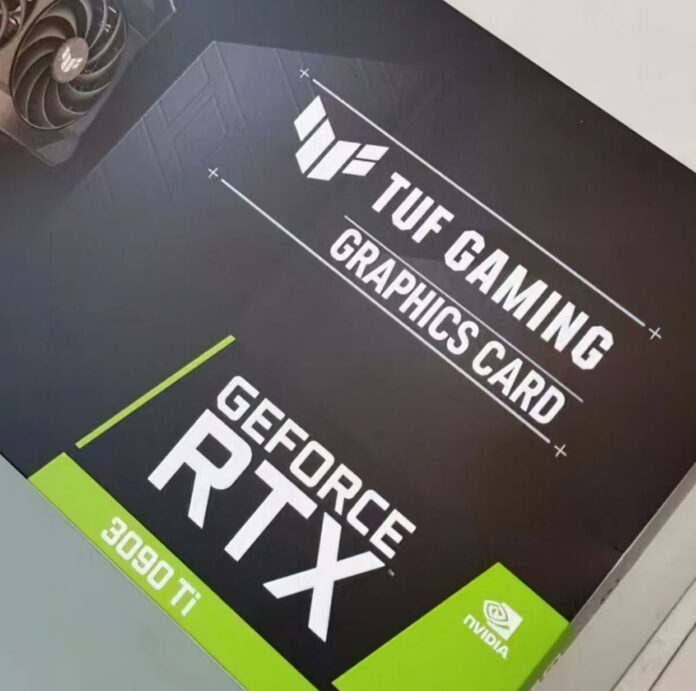 We have seen images of what may be two of the key attractions from CES 2022. Some nice, clear photos of what appears to be packaging for an Asus GeForce RTX 3090 Ti TUF Gaming graphics card have been shared by IT Home. Meanwhile, XanxoGaming have purchased an Intel Core i5-12400F and taken photos of both the packaging and contents. Let us take a closer look at the revelations, below.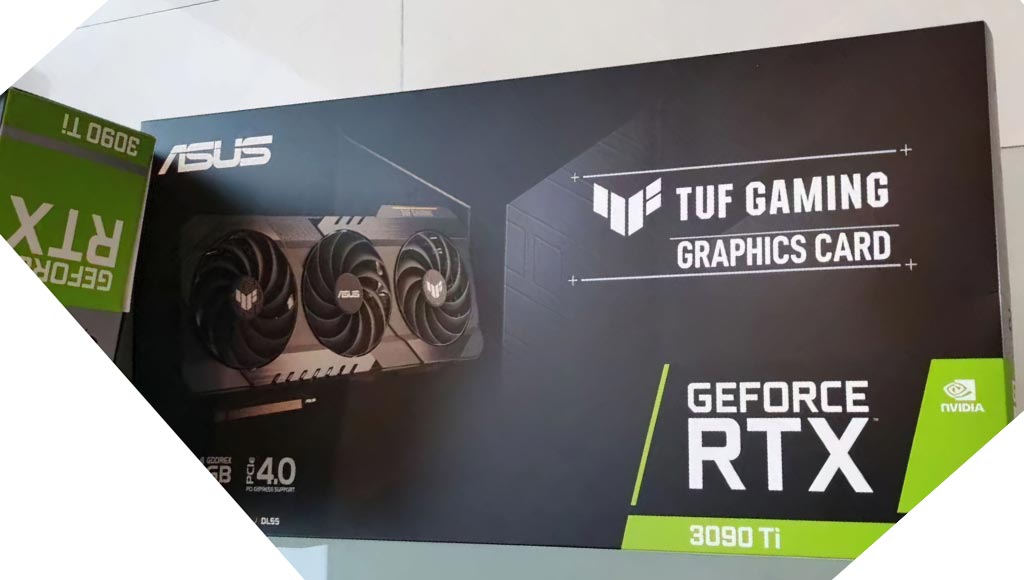 Asus GeForce RTX 3090 Ti TUF Gaming graphics card
This packaging is clearly ready to sleeve a shiny new RTX 3090 Ti from Asus's TUF stables. It is interesting to see an Asus "value" gaming brand first out of the leaky gates with this GPU, rather than a more premium ROG Strix, or even an advanced cooling or AIO hybrid card.
VideoCardz put together a comparison photo which makes spotting the changes between the TUF Gaming RTX 3090 and the new Ti model. Immediately obvious is the change to a new fan design, with more tightly-packed blades. The cooler shroud looks a bit thicker too.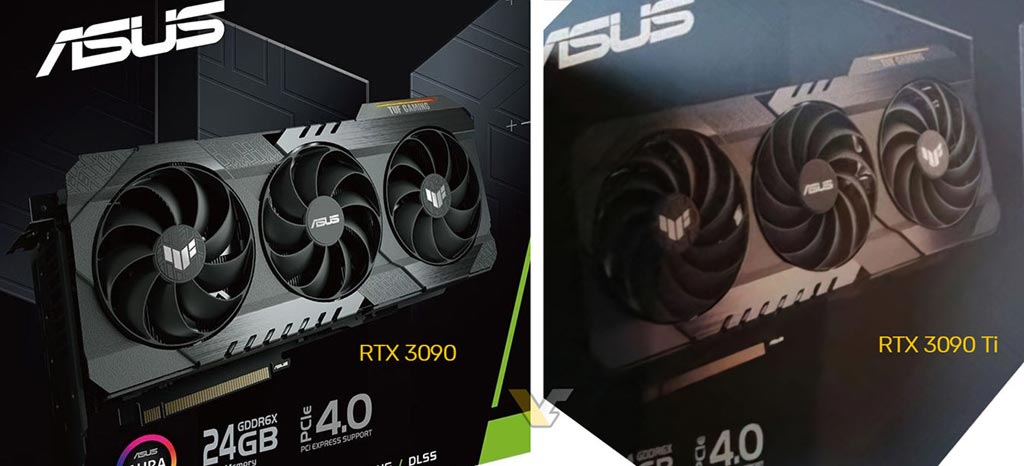 Sadly, the packaging doesn't reveal any really interesting specs. All we can see confirmed by the text on the box is that this is a PCIe 4.0 graphics card, not PCIe 5.0. The card's VRAM quota is just out of shot, but current rumours suggest it will have 24GB of GDDR6X on a 384-bit bus, like its RTX 3090 brother.
What upgrades from the "plain" GeForce RTX 3090 should you expect? The new RTX 3090 Ti GPU should have 10,752 CUDA cores (vs. 10,496 in the RTX 3090), but we don't have any leaks about the clock speeds. The VRAM will use faster 21Gbps chips from Micron, providing a bandwidth uplift to 1,008GB/s (vs. 936GB/s). Last but not least, we will be looking at a TDP of 450W or so, according to the rumour mill, significantly more than the RTX 3090 with its 350W TDP.
Expect to see the GeForce RTX 3090 Ti officially unveiled by Nvidia at CES 2022 in early January.
Intel Core i5-12400F
Here is a look at a mainstream Alder Lake-S processor, packaging, and the new standard boxed fan. The new Core i5-12400F is a 6C/12T part with 65W TDP. Those six cores are all P-cores, you won't get E-cores in any chip beneath the Core i5-12600K, according to what we know right now.
As an "F" model, this CPU won't have a working iGPU. The buyer paid the local equivalent of approx US$180 (before tax) for this Core i5 processor. IGP-enabled versions are said to cost about $205 before sales tax.

It is good to see the design of the new ADL-S stock cooler, the Laminar RM1 model, with ring LED, "confirmed." Expect this processor and its many siblings, as well as B660 and H610 chipset motherboards, to become official in the first week of January 2022.