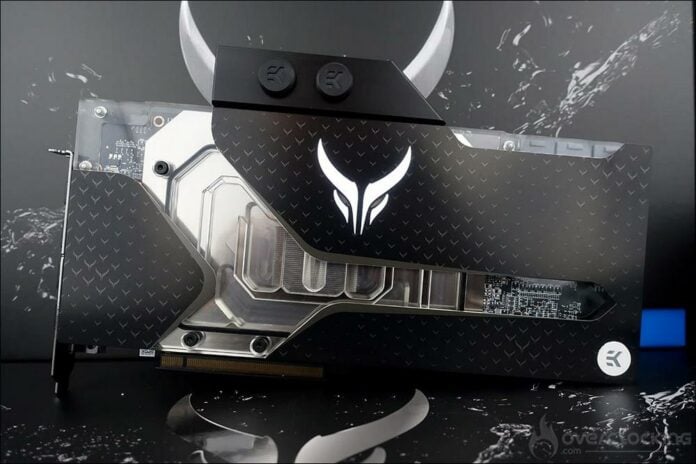 PowerColor's upcoming RX 7900 XTX Liquid Devil graphics card has been pictured boasting an EKWB water block and triple 8-pin power connectors in a slim single-slot design.
Starting outside, the box features the series logo with a couple of blue accents and some details about AMD Radeon cards on the back. Inside we find the card adequately wrapped in a protective foam, an EK-Loop Leak Tester Flex which allows users to test potential leaks in a fast and safe way – and a 6mm Allen key to screw the block's inlet stoppers. As usual, four liquid ports are available, two of which should be closed before use.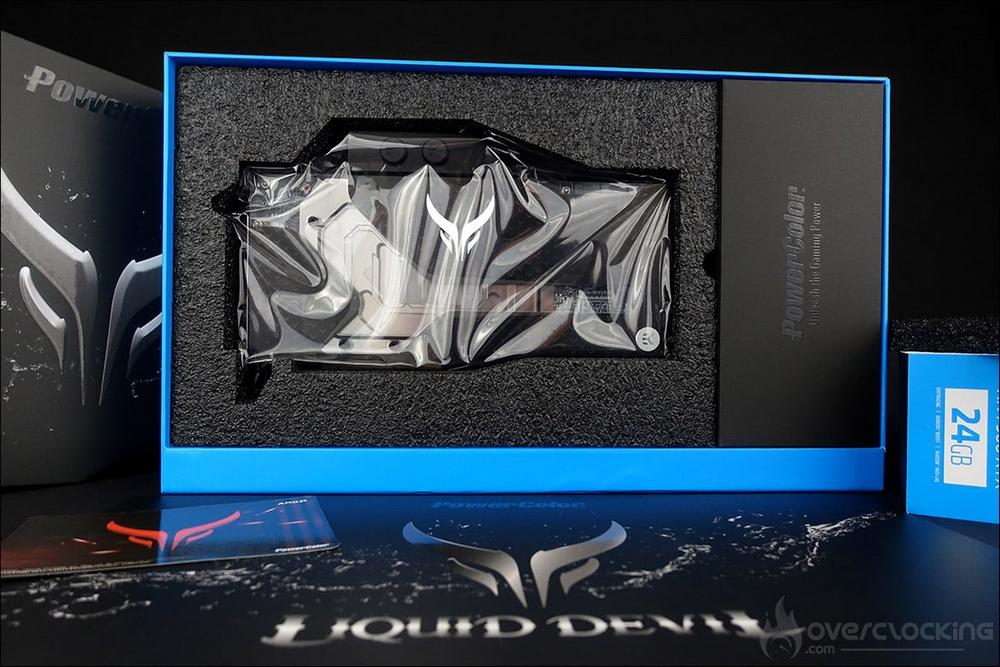 Unfortunately, while we get a glimpse of the card courtesy of the snaps from French website Overclocking.com, detailed specifications remain absent. However, apart from maybe slightly higher clock speeds, a larger power envelope, and better cooling, this model is still an RX 7900 XTX at its core with 24GB of GDDR6 memory. Moreover, this cooler shouldn't have any of those pesky overheating problems faced by AMD's reference vapour chamber designs.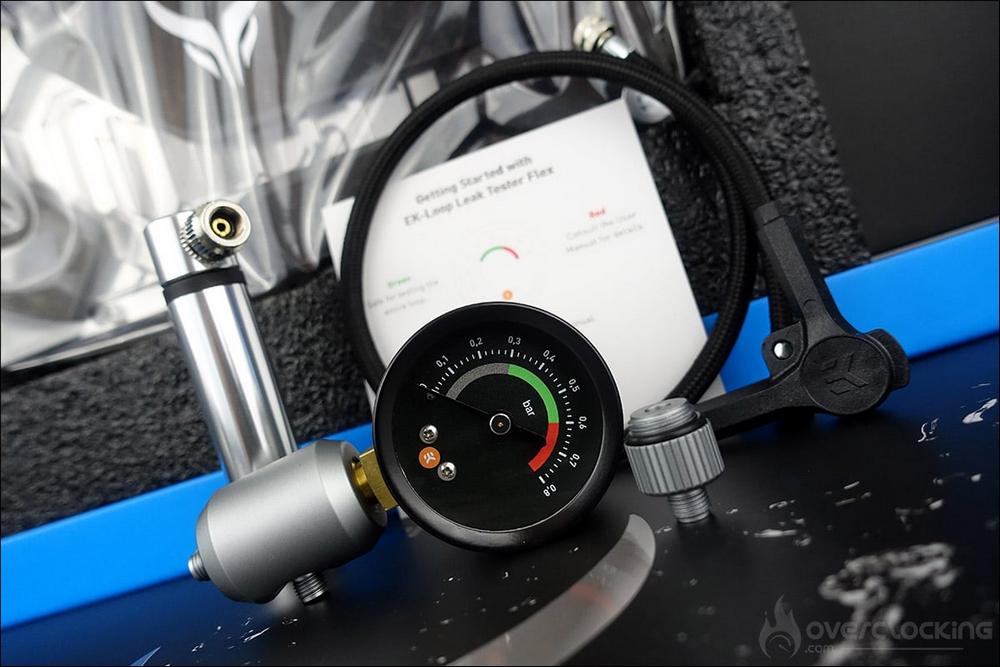 Even though the Liquid Devil has better cooling potential, in-game performance – at least out of the box – won't be drastically different to a reference model. What we can look forward to is some excellent thermal capabilities thanks to liquid cooling, with plenty of scope to go for an exotic loop.
The challenge is to best any available air-cooled card, and from experience we know PowerColor will have to go some to dethrone Sapphire's Nitro+ as (arguably) the ultimate 7900 XTX.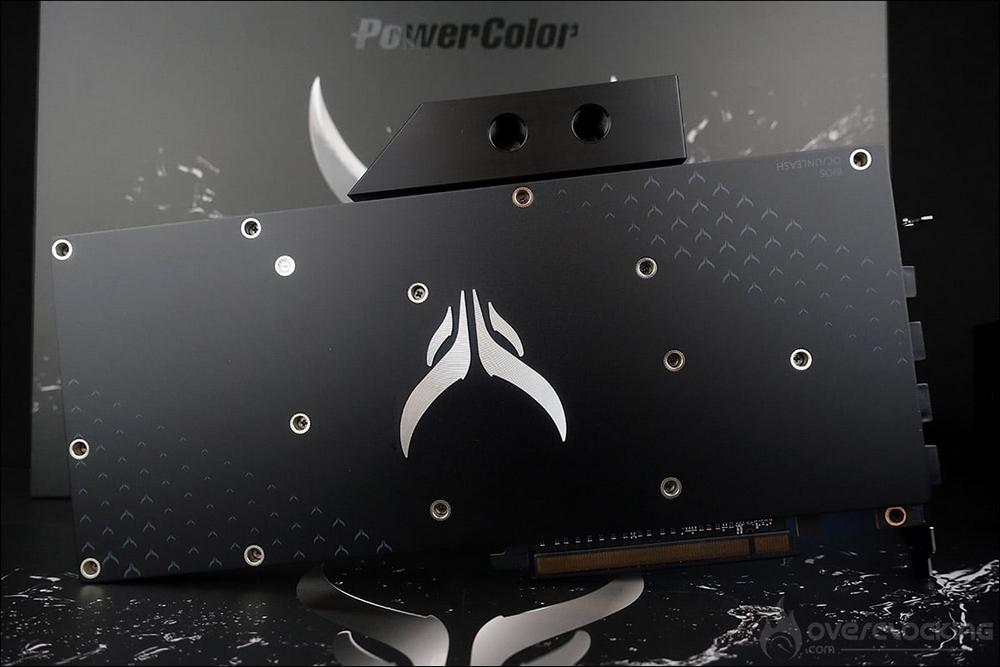 PowerColor does share a few additional tidbits on its website. For instance, the PCB will be made of a 14-layer high TG – including a 2oz power layer. Its dual BIOS will offer an OC for ultra-performance with balanced energy consumption and an Unleash mode for the highest clocks. Not to forget RGB lighting effects that can be fully customised via PowerColor's Devil Zone RGB software.
As for pricing, we have no official news, but let's be honest, this isn't intended for faint-hearted PC gamers planning a budget build. If rival cards such as the Asrock Radeon RX 7900 XTX AQUA are anything to go by, we'd expect PowerColor's Liquid Devil to fetch at least £1,500, putting it dangerously close to RTX 4090 territory.